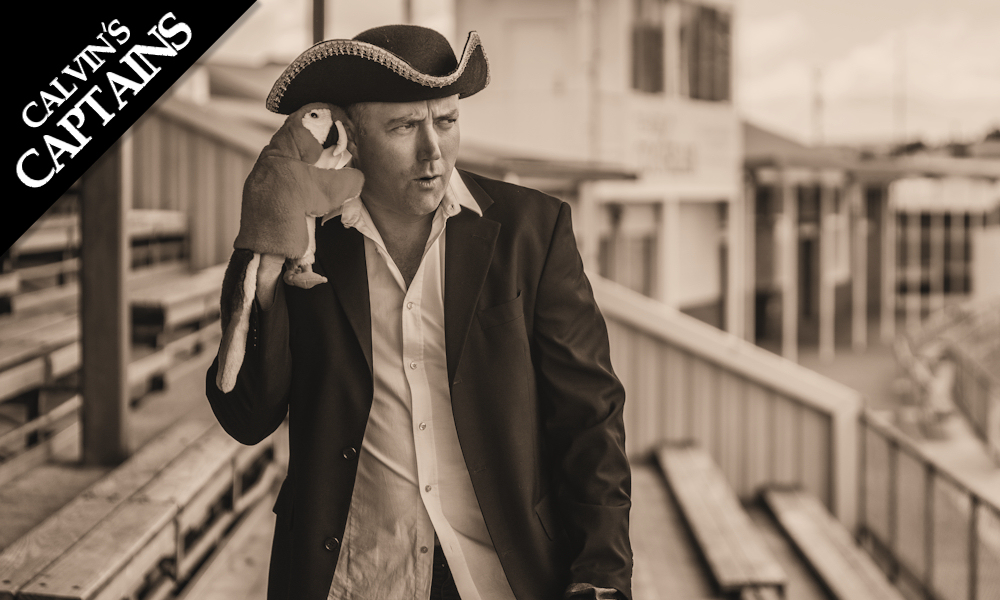 Welcome back you bloody legends.
We did it again, another bye round has gone and during that time, I hope you nailed a ripper captain.
My #1 pick, Josh Kelly was outstanding for his 148 to be the 4th highest scorer for the week and within the top 4 scores for the round, three players were from my top 10.
But less about me and more about captains ha ha, we have a Loop Hole to address.
Here we go legends. Calvin will be covering everything from #AFLFantasy, @moneyballcomau and a sneaky dog at the end. https://t.co/IjvsOF2quF

— Calvin (@CalvinDT) June 19, 2019
THURSDAY NIGHT LOOP
Yes – it's back!
I'm only covering the big two here and that's Zach Merrett and Andrew Gaff.
Zach Merrett has a smashing record against the Eagles with scores of 103, 126, 123 and 137 coming in his last four against them. The catch is, that 103 was his most recent against them and on that day, Mark Hutchings tagged him.
Last week, Merrett was on track for a solid 120, before being tagged to just 9pts in the last quarter. This tag looks very likely to find him again, but as I don't have Gaff in my team, Zach will carry my VC, but not with a lot of confidence.
If you have Andrew Gaff, then just lock him and wait to see what he does. Being at home ticks a huge box for Gaff who has scored 100+ there in his last 15 games straight. From his 5 games there this year, he hasn't gone under 115. Maybe he could get some attention from Dylan Clarke, but who cares. He's at home and we don't have many other quality options.
BEST VC RANKINGS – Gaff and Merrett or whoever you've got
VC LINE: I'll be taking anything 120+
CALVIN'S TOP TEN
#1 – Max Gawn v Fremantle @ the MCG
Firstly, Gawn is the #1 most inform player available to us this week with an average of 135 in his last three. In this one, he is up against Sean Darcy who is a quality ruckman who finished his first game for the year last week looking very sore.
In that game, Lycett (76) and Ryder (70) shared the ruck duties against him as they won the hit out tally 46 to 30.
Max rucked against Darcy last year in round 16. That day he scored 124. In that same year when Darcy was playing, other ruckman scored at relative ease against him. Grundy posted a solid 126 on him and even poor ruckman such as Lobbe (103) and Abbott (109) also had days out.
The other big green tick I have for Max here is… the game is at the MCG where he has scored well in his last three, against much better ruckman than Darcy. He racked up 148 on Grundy recently and 132 (Mumford) and 121 (McEvoy) before that.
#2 – Brodie Grundy v Bulldogs @ MRVL
He has been sore (ankle and neck) and prefers to play at the MCG. For those reasons alone, he sits under Gawn here.
Grundy played against the Dogs (English) in round four this year and gave him a bath with 153pts (58 hitouts) to English's 86pts and 6 hit outs.
Rucks against Tim English don't struggle, as on average they average 16 p.p.g more than their initially average.  Kreuzer (94), Vardy (75) and Goldstein (153) where the last three ruckman English faced and you can see why I really like Grundy this week.
Grundy has played just one game at Marvel this year for 99 and there is no doubt, English is easier than who Max faces, and therefore if he was fully fit and at the MCG, I'd have him slightly ahead. But he isn't, but still should be huge.
#3 – Jake Lloyd v Hawthorn @ the SCG
Oh boy, I love this match-up… if he doesn't get tagged by Cousins.
I highly doubt he will, but if I was coaching against Sydney, then he would be high on my radar. The Hawks showed last week, they were willing to shut-down a ball magnet (Merrett) and this could very well happen here to a guy who has been on fire (or Luke Parker). However, if he avoids the tag… then look out.
In his 11 games this year, Lloyd has scored 7×120+ with scores of 149, 129, 105 and 112 coming in his last four.
It should be wet though (see graphic), but the Hawks give up plenty and if he can avoid any attention, he'll have 14 marks and a huge 130+ score.
#4 – Patrick Dangerfield v Port Adelaide @ AO
Danger had a nice 162 before his break and has scored well against Port in the past with 109, 125 and 115. He loves playing at Adelaide Oval where he has averaged 127 in his last five.
#5 – Josh Dunkley v Collingwood @ MRVL
Running red hot at the moment with 158 last week to be the second top scorer of the round. Only had 67 on the Pies earlier this year, but things are much different now he's back in the middle where he belongs.
#6 – Jack Macrae v Collingwood @ MRVL
Amazingly, Collingwood are Macrae's favourite team to score against over his career. He carries a lowest score of 109 against them in his last six games and returns to Marvel where he averages 109 this season. Flag though… the only midfielders are Nat Fyfe and Angus Brayshaw who have gone over 120 against the Pies in the last four weeks.
#7 – Lachie Neale v St Kilda @ MRVL
106, 117, 104 and 112 are his last four scores against the Saints and he goes for his fifth straight 100+ score at Marvel this week. Miles (126) and Swallow (115) were good last week against the Saints and so should Neale here.
#8 – Adam Treloar v Bulldogs @ MRVL
Carlton didn't have a midfielder score over 90 against the Dogs last week who can be restrictive on their day (Pies are better than Blues, I get that though). Treloar last played the Dogs in 2015 where he scored 111.
#9 – Nat Fyfe v Melbourne @ the MCG
Since round 9, six midfielders have scored over 125 against the Dees. Fyfe has posted 122 at the MCG already this year, but I think we have better options despite a solid score coming.
#10 – Tim Kelly v Port Adelaide @ AO
Form gets the gun into the list this week off the back of his recent games of 129, 98 and 126.
Loading ...