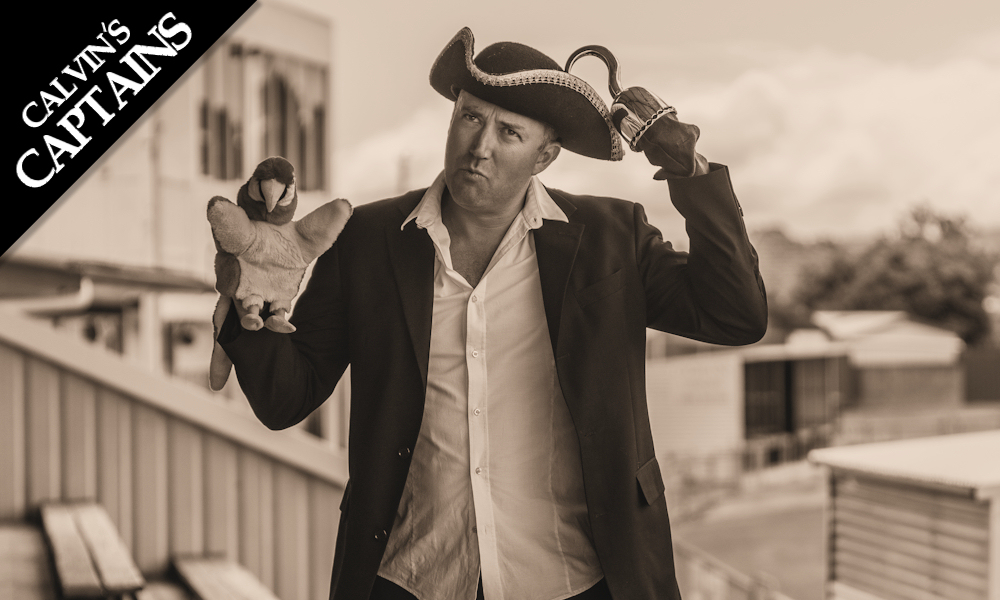 Welcome back you bloody legends.
With one of the bye rounds behind us, we got away with it and a few good scorers from my top 10 really stood up. After a 15pt opening term, Kelly (128) finally got going and did me proud as my #1 pick.
This week will be challenging. But once again I have been crunching the numbers, to find you the best Fantasy captain option for the week ahead.
Yep. Having a beer, talking #AFLFantasy and having a ball. Join the fun legends. https://t.co/vd9u062rnC

— Calvin (@CalvinDT) June 12, 2019
THURSDAY NIGHT LOOP
Yes – it's back!
A Thursday night game means we have the VC Loop Hole option and we have plenty to choose from. Matt Crouch returned with a nice 117 last week and has runs on the board against the Tigers with 117, 33 (inj), 124 and 122 coming in his last few. Last week, Dangerfield (162) became the first player to score over 120 against the Tigers since round 5, but in that game Duncan (144), Kelly (128) and Ablett (118) all got the job done as well in what was a real flogging.
Rory Sloane is always an option anytime he can avoid a tag, which he will here. His ceiling is elite and he has scored 111, 115, 97 and 155 on the Tigers in his last four. Brad Crouch managed just 102 last week upon Matt's return, he had 104 on Richmond last year.
For the Tigers, Bachar Houli must be seriously considered after he has averaged 129 in his last three this year. Heath Shaw (103) took 11 marks against the Crows last week which will have Bachar licking hi lips. He scored 49, 131, 60 and 140 in his last four against the Crows, who can give up a truckload of points on their day.
Adelaide rank as one of easiest teams for midfielders to score against and last week, Taranto (139) and Josh Kelly (128) cashed in. Dusty Martin scored 102 last week, and 114 and 127 against the Crows last year. His time forward is a concern but still… he's a jet and could get you what you need.
BEST VC RANKINGS – Houli, Matt, Sloane, Dusty & Brad.
VC LINE: I'll be taking anything 115+
CALVIN'S TOP 10
#1 – Josh Kelly v Kangaroos @ BA
Ticking all the boxes at the moment and therefore you can't go wrong. Kelly has scored 128, 140, 135, 120 and 115 in his last five games and is dominating. He didn't play the Roos last year, but in 2017 in his most recent game he scored 119 (which was in Hobart).
Against North, the top three midfielders from each team are usually 8pts or so better than their average, against a team that ranks as the 6th easiest for midfielders to score against since round six.
#2 – Zach Merrett v Hawthorn @ MRVL
134, 64, 129 and 115 are Zach's last few games against the Hawks with that 64 a tagged effort from Cousins. Now, the Hawks haven't tagged in the last couple of weeks and I can't see them starting up again here. Zach loves playing under the roof where he has scored 125 and 143 in his last two.
#3 – Nat Fyfe v Port @ OS
Fyfe was tagged to just 67 last year by Ebert, but that won't happen here. He has scored 120+ in four of his last six games with 122 and 120 coming in his most recent.
#4 – Patrick Cripps v Bulldogs @ MRVL
A huge 151 from the great man reminded everyone – do not trade him out. He scored 93 when these teams met this year and will run around without any attention. However, the Dogs are the third hardest team for midfielders to score against since round 6 so he won't have it all his way.
#5 – Josh Dunkley v Carlton @ MRVL
Averaging 115 in his last five, Dunks is back. He scored 84 on the Blues this year and his second-best ever score of 134 on them in 2018. Two weeks ago, Essendon had 8×100+ scores on the Blues and after their amazing win last week, I feel they will crash back to Earth here and the Dogs will be cashing in.
#6 – Brayden Fiorini v St Kilda @ RS
Where the hell is RS? It's Riverway Stadium in Townsville, but who really cares. Fiorini has averaged 111 this year and sits within the top 10 players in the game. He scored 114 on the Saints earlier this year but… Boak's 125 from a couple of weeks ago stands as the only 120+ score from a midfielder against St Kilda this year.
#7 – Tim Taranto v Kangaroos @ BA
139 last week was a huge improvement from his 75 he scratched together against the Suns. Only had 70 on the Roos last year with based on form alone, he needs to be here.
`
Listen to the AFL Fantasy Podcast with The Traders at Apple Podcasts, Spotify and Google Podcasts.
#8 – Tom Rockliff v Fremantle @ OS
In Freo's last game, Pendle (130) had a day out but Steele (87), Treloar (74) and Beams (54) all struggled. Rocky scored 80 and 52 on them last year but fresh off his bye, he could be handy.
#9 – Jack Macrae v Carlton @ MRVL
Scored 100 on Carlton earlier this year and 124, 145 and 123 before that… but this was back when he was good. Many offloaded him last week, but this match-up is juicy. Maybe he needs the break, but at the moment he can't be trusted but he's one of the better ones we might have this week.
#10 – Travis Boak v Fremantle @ OS
Hasn't hit triple figures against the Dockers in his last five games, but his form is good enough to give him the 10th spot here.
Loading ...