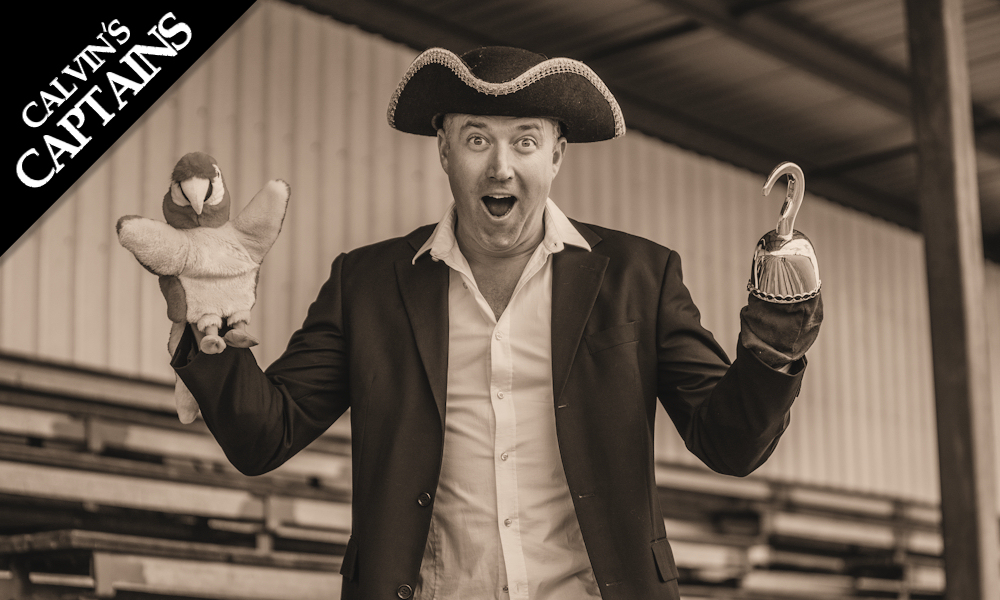 Welcome back legends!
Here we go again and without a loop hole option for the next six weeks, I've been looking extra hard to find you something special for round seven.
I'm back! Join in the Q&A and plenty for #AFLFantasy talk. https://t.co/WQPdyMlpmp

— Calvin (@CalvinDT) May 1, 2019
Before we start – I can tell you, what I've found isn't overly pleasing… there are a few good ones here, but hey, we'll give it a shot.
Enjoy!
LOOP HOLE IS GONE (for now)
As I mentioned, without a Thursday or even a Wednesday night game, we don't have a loop hole option and therefore lock-out will occur on Friday as normal.
Adam Treloar is the best here as he loves playing at Marvel where he has a lowest sore of 93 at an average of 111 across his last eight games. He didn't play the Power last year, but prior to 2018, he averaged 110 against them in his last three.
Port have been quite restrictive in the last few weeks though, conceding just 1×120+ score and being the #1 hardest team in the game for midfielders to score against.
Despite scoring 147 against Port last year, Brodie Grundy will find this one a little tougher against Lycett who smashed Max Gawn (68) in round one. Todd Goldstein scored 98 on Lycett last week which happened to be the best score by a ruckman against Lycett and the Power this year.
Then we have the Tom Rockliff and Travis Boak combination.
Rocky was on fire last week with 43 at quarter time until he was tagged and held to 107. This could happen again with Levi Greenwood who didn't play a tagging role last week, but can do this role at the drop of a hat. Shiel (136) and Zach Merrett (108) were the only players who toned up last week against the Pies.
In fact, Shiel's 136 is the first score over 120 for any midfielder against Collingwood this year.
Boak has be awesome this year and is coming off a nice 127 last week at an average of 119 for the year. This will be tougher! He scored 103 on the Pies last year and although he will still be good, he's not in my top 5.
DANGER SUNDAY FUNDAY
This year against the Bombers, some midfielders have gone off with Coniglio (161), Pendles (148), Neale (139), Taranto (137) and Brayshaw (129) the top five. Essendon rank as the fifth easiest team for midfielder to score against across the season so far.
Patrick Dangerfield meets these guys on Sunday and his record against them isn't overly great with scores of 105, 88, 105 and 86. The thing is, last week he scored 138 which now gives him 50% of his scores this year over that nice 130 mark.
Last week, Collingwood had 6×100+ scores against Essendon with Pendles, Treloar and Adams averaging 122 between them.
The main reason I like Dangerfield this week is because this one is on the MCG. A ground he has scored 100+ in all but one game in his last 11, at average of 110.
Ranking equal #1 on form at the moment alongside Brayden Fiorini is Zach Merrett who has averaged 126 in his last three. Zach has been awesome in recent weeks but this one will be much tougher than what Zach has been going up against.
However, his record on Geelong suggests otherwise with 108, 150, 89, 127 and 106 coming in his last five. Geelong are currently the 2nd hardest team to score against though and although I like Zach here, he just misses my top five.
TAGGER ALERT
George Hewett – Is one of the most dangerous taggers in the game and can destroy Fantasy scores. He went to Coniglio last week after his blistering start and could find himself next to Lachie Neale this week (or Zorko). Neale copped some attention last week against the Suns. The thing is, if he gets off the hook here he could be huge. The Giants last week smashed the Swans with 9×100+ scores, and Neale will slide down my rankings this week, as you never know how this will play out.
Matt DeBoer – Unlikely to get a role this week against the Saints, but could get a little run with task on Seb Ross who scored 122 last week. GWS are the hardest to score against at the moment though conceding just 7×100+ scores in the last three weeks. Much harder game for Seb here.
Miller/Bowes – It's hard to read what the Suns will do with taggers but they have options and they like to use them. They play against West Coast away this week, in a game that could get nasty Fantasy wise. The Suns are the #1 easiest team to score against over the last three weeks and the easiest for midfielders to score on. Andrew Gaff loves playing at home and dominates there every single week.  He even scored 122 on the Suns last year. Gaff is very hard to tag, and that's why I think if they do decide to tag, Shuey or someone like that could be on their radar. I love Gaff this week, he ticks all boxes and will be awesome at home, against the easiest team in the game.
Michael Hibberd – Will the Demons use him again, like they did when he shut down Dusty (68) last week?  Maybe he'll run with Jaeger O'Meara who won the game for the Hawks on Sunday with his 42 disposals and 134pts. O'Meara scored 126 on Melbourne last year and surely they just won't let him run around doing as he pleases again, he's just too good at the moment in career-best form.
COMEBACK JACK 
The opponent Richmond: Have given up the most 100+ scores in the last three weeks (16). They are the 2nd easiest team for midfielders to score against this year.
Jack Macrae the bad: His 91 last week was the first time this year he slipped under 100pts. He attended just 15 centre bounces, ranking him third at the club behind Bont (21) and Libba (20). The Bulldog coaching staff are throwing these guys all over the ground at the moment and it's so hard to read who will play where. It's a dogs breakfast at the moment.
Jack Macrae the good: Last year against the Tigers he scored 190 (last game of 2018) and before that he posted 96, 112, 93 and 131. At Marvel, he has scored 100+ in his last 14 games there… in a row. Bang! I really like the man this week and he nearly too the #2 spot, but it's his coaching staff that keeps him at #3.
WHAT ABOUT THE OTHERS…
Max Gawn v Hawthorn @ the MCG – No ruckman has scored 100 on the Hawks this year with Stanley (93) being the best over the first six rounds. Although, Max has scored 104 and 127 in his last two against them.
Seb Ross v GWS @ Manuka Oval – GWS are the hardest team to score over 100 against at the moment, giving up just seven in the last three weeks.
Jake Lloyd v Brisbane @ the GABBA – The only defender to score over 100 against Brisbane this year was Crisp (103). Very concerning for Lloyd who hasn't scored over 100 in his last four games against the Lions.
Tim Taranto v St Kilda @ Manuka Oval – Loves more midfield time and with their injuries he will get more than he has been.  Has scored 4×115+ in the six games this year and 102 on St Kilda last year. Very unique option who should be huge.
Angus Brayshaw v Hawthorn @ the MCG – 61 and 67 against Hawthorn last year. Yep, not great.
Dusty Martin v Bulldogs @ Marvel Stadium – Will find this much easier than last week when he had 68.  But still… c'mon.
Stephen Coniglio v St Kilda @ Manuka Oval – Dislocated finger/knuckle a concern. He loves playing the Saints and has averaged 116 against the in his last five. The digit the only concern, let's hope he's ok.
Marcus Bontempelli v Richmond @ Marvel Stadium – Tigers are his favourite team by a mile with scores of 130, 113, 115 and 133 coming in his career four games. He'll bounce back from his 85 last week, against one of the easiest teams to score on.
Matt Crouch v Fremantle @ Adelaide Oval – Only five Bulldogs managed 90+ on the Dockers last week and Matt hasn't been awesome in recent weeks as he has perfected the art of scraping low-100 scores.
Lachie Whitfield v St Kilda @ Manuka Oval – Ran on one leg for just 39 last week and scored 130 on St Kilda last year. Mightn't even play. The Giants will give him every chance to play like they did with Phil Davis and with the game on Saturday, he could even be a late out. Worrying times.
Patrick Cripps v Kangaroos @ Marvel Stadium – Copped a Jacobs tag (76) last year and even though he might get some light attention, he'll be fine.
Clayton Oliver v Hawthorn @ the MCG – Could also get some attention from Howe like Cripps (99) did last week. Oliver scored 88 and 105 on the Hawks last year who are one of his worst teams to play.
Josh Kelly v St Kilda @ Manuka Oval – Saints are the only team not to concede a 120+ score in the last three weeks. Kelly scored 126 and 111 on them in his last two though and if he can avoid some attention from Steele, he'll be great and a super pick.
Rory Sloane v Fremantle @ Adelaide Oval – Like any week, Sloane could explode here, like he did last year on Fremantle when he had 157. Flip a coin, who knows what you'll get.
Loading ...