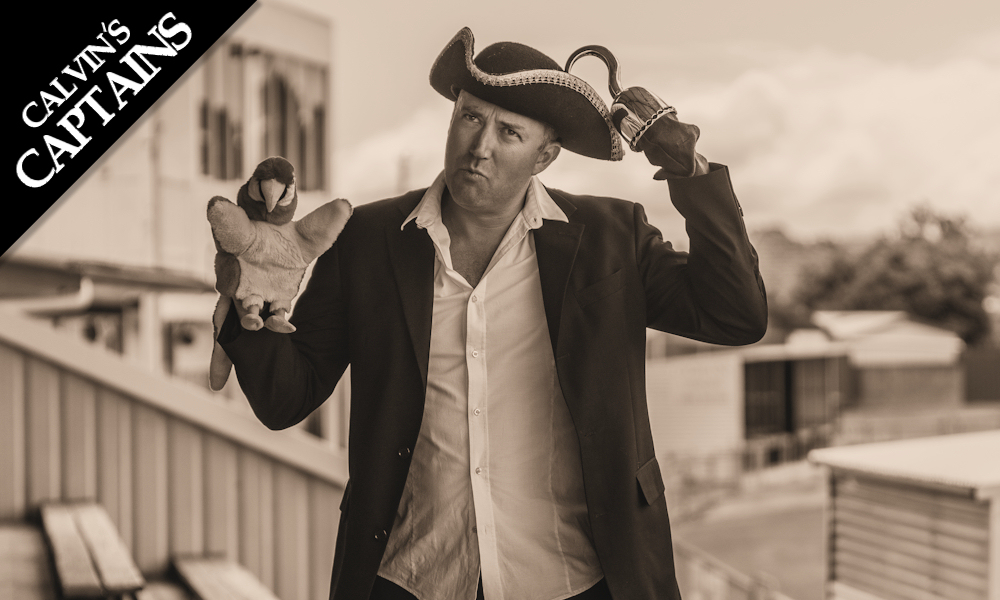 Welcome back legends!
Before we start, my LIVE Periscope at 8pm every Wednesday is CANCELLED this week, as I'll be up the lakes fishing. Sorry – see you next week, just read the article instead.
Enjoy!
A MONDAY CAPTAIN?
Could you do it?
Could really captain Patrick Dangerfield after his 66 last week?
I say "Yes".
126, 118 (both in 2018), 140, 93, 113, 137, 105, 105, 132 and 145 are Danger's last ten scores against the Hawks at an average of 112.
Those numbers are through the roof and when you also consider that the Hawks have a depleted midfield that allowed the out of form Seb Ross (128) and Billings (124) to dominate last week, Dangerfield should be back to his very best on Monday. Massively unique. Consider it hard.
CURRENTLY TRAVELING
My #1 Captain selection is currently averaging 128.25pts
My personal captains average is also 134.75pts
A BIG DAY FOR MACRAE
At an average of 122 in his last three games, Jack Macrae is heating up and plays the Blues, a team who have given up the equal most 100+ scores this year, and the most 120+ scores (8).
Last week, even the Suns cashed in on Carlton with Miller (149) and Fiorini (114) leading the way.
The thing is, Macrae loves playing Carlton and has posted 124, 145 and 123 in his last few. In fact, he has never ever, scored under 100 when playing against them over his career six games, at an average of 119. So yes, they are his favourite team to score against. Bang!
Marcus Bontempelli also loves playing the Blues where he has scored 117, 122 and 118 in his last three. The man is on fire himself along with Lachie Hunter who is averaging a very solid 109 this year.
Listen to the AFL Fantasy Podcast with The Traders at Apple Podcasts, Spotify and Google Podcasts.
LLOYD = 120+ AGAIN
Facts:
Richmond give up the most points. 100 more than anyone else in the game.
This year they have given up the equal most 120+ scores (8) and 5.5×100+ scores a game.
They give up marks. Remember Whitfield taking 12 (162pts) only two weeks ago and then you see what Port did last week where Jonas (9), Burton (9), Clurey (9), Byrne-Jones (8) and Bonner (7) all racked up as well.
Crisp (14m and 142pts) dominated against them along with a heap of other Pies, and in round one Nic Newman topped scored for the Blues with 115 (9m).
Jake Lloyd is the only player in the game who has scored 120+ in all four games this year.
He loves Marvel Stadium where he has scored 120 and 126 already this year and scored 125 on the Tigers last year.
The negative… Lloyd's ceiling is questionable with only two scores in his career over 130. However, one was against Richmond though in 2016. Hot tip though, that looks like changing this week with another big score on the cards.
LOOP HOLE – IS ON! (again and again)
For those asking about the loop hole… for Thursday night and Friday night due to the Partial lock-outs across both games.
Without decent rucks sitting at R3 and R4 for us – we can play this loop hole with ease.
Just don't mess it up and make sure that the R3/R4 that you might captain… are 100%, definitely not playing or even named as an emergency for their respective teams.
How it Works:
We need a Thursday game (and Friday this week) with a partial lock-out (Brisbane v Collingwood and Essendon v North).
Place your VC on a player in that game (Neale).
If you like their score, put a non-playing player on the ground and put the "C" on them, and make sure you have also clicked the Emergency for the player you removed.
The captain (non-playing player) will count as a zero and your VC (Neale) will be doubled. The Emergency you picked will also replace the zero.
You don't like your VC score?… Play-on as normal and pick another captain.
Confused? Re-read.
Still confused? Forget about it.
BEST VC OPTIONS:
He struggled last week with just 82, but this one should be much easier for Adam Treloar. He scored 100 on the Lions last year and 109, 131, 120 and 115 before that.
Brodie Grundy smashed it with 153 last week and is now averaging 129 in his last three. He's not up against English this week though, but old mate Stef Martin who hasn't had anyone score over 83 against him this year. Grundy posted 89 on Stef last year, along with a 111 which happened to be his best score against Brisbane in a career six games.
The best option though must be Lachie Neale who sits equal with Whitfield averaging 140 in their last three games. He scored 113 and 117 on The Pies last year as a Docker.
Watch-out for team selections though cause Levi Greenwood could come in to do a number on him. This will change things massively. Collingwood are still the #1 hardest team to score against at the moment and haven't conceded a 120+ score.
NOTE: No one from the other game is relevant and Zach Merrett has been mentioned below.
VC RANKINGS: Neale, Treloar, Grundy, Zorko, Merrett
VC LINE: 120 (if you have a player in my top 5) Outside my top 5, I'd be taking 115+.
THE GIANTS OF MANUKA
He keeps getting it done. Lachie Whitfield is on fire at the moment and plays the Dockers this week, a team who allowed the Eagles to have six players who took 9+ marks. This is a critical stat for Lachie. He only managed 66 last year on the Dockers who are one of his worst teams to score against with just 1×100+ score against them in a career seven games. Add to that, at Manuka Oval he hasn't cracked 100 in his last six games. Form out weighs history here though, and he'll be great again.
Last week against Fremantle, Gaff (134 and 35d) and Redden (127 and 33d) had a field day. Stephen Coniglio should as well. He scored 121 on them last year and the Dockers are one of four teams that he averages 100+ on over his career. His record at Manuka is great with 5×100+ scores coming in his last seven games.
WHAT ABOUT THE OTHERS?
Zach Merrett v Kangaroos @ Marvel Stadium: 128 last week and another VC option if you have Zach in your team. He scored 106 last year against the Roos.
Max Gawn v St Kilda @ the MCG: McEvoy scored 91 (40 hitouts) against Marshall last week and Max should give him a massive lesson this week like the 135 and 111 he served up on the Saints last year. He has 3×110+ scores in his last four against these guys and after his 125 last week, he'll be very tough to stop.
Angus Brayshaw v St Kilda @ the MCG: Tagged last week to just 79 which might attract the attention of Jack Steele here. Doubt it though, but he did score 116 and 113 against them last year.
Rory Laird v Gold Coast @ Adelaide Oval: With Whitfield and Lloyd going off their nuts, Laird has slipped back despite scoring a respectable 115 last week. He scored 114 last year on the Suns and should be good again.
Patrick Cripps v Bulldogs @ Marvel Stadium: A massive 163 last week backed up his 162 on the Suns last year. Cripps scored 104 and 112 on the Dogs last year.
Matt Crouch v Gold Coast @ Adelaide Oval: Matt is averaging just 102 in his last three and only posted 91 on the Suns last year. Last week against the Suns, Cripps (163), Marc (135) and Walsh (119) all found plenty so surely Matt gets back to his 120's here.
Travis Boak v West Coast @ Optus Stadium: 82 and 98 on the Eagles last year. Much tougher this week compared to the Tigers.
Clayton Oliver v St Kilda @ the MCG: Gone cold averaging 98 this year and not on the captain's radar.
Tom Rockliff v West Coast @ Optus Stadium: Hutchings tag could be on its way. So be careful as the Eagles have given up the least 120+ scores this year. Get em pig.
Rory Sloane v Gold Coast @ Adelaide Oval: 77 last week… should be huge here at home but a massive risk, but a massive reward based on his ceiling.
Loading ...