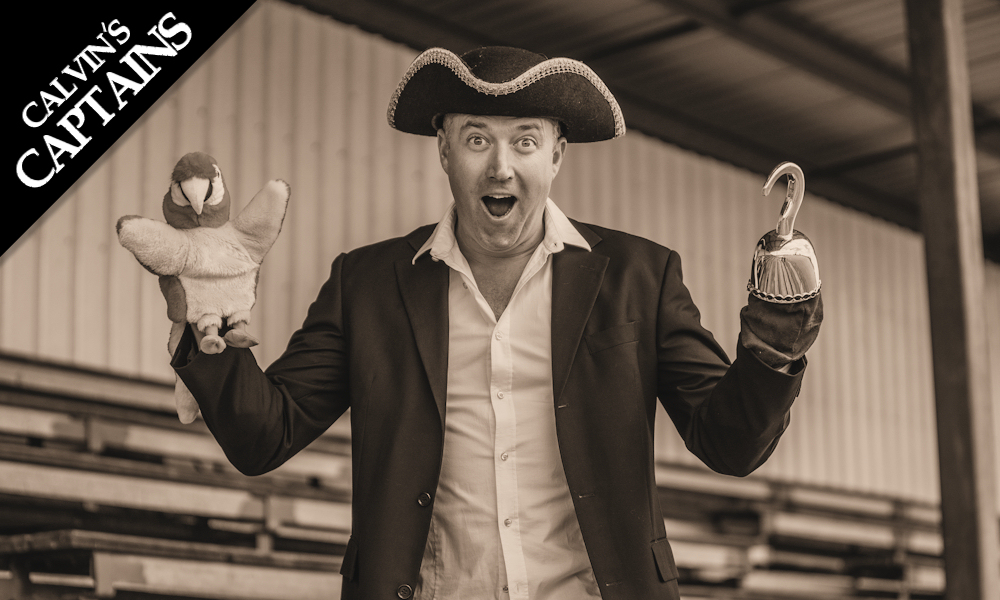 Welcome back legends!
Before we start, remember to join me for my LIVE Periscope at 8pm every Wednesday to answer any Fantasy questions you have. Can be about captains, trades or you currently relationship status, I don't mind.
Enjoy!
Welcome legends for another #AFLFantasy chat where we'll cover captains and everything else before Rockhampton R5 runs. https://t.co/asSjZuNWTY

— Calvin (@CalvinDT) April 10, 2019
FROM #1 to #10
After his 162 as my #1 captain option last week, my new best mate Lachie Whitfield finds himself right down at #10 for round four.
He's the best player in the game at the moment ranked on average with 135 with a total of 32 marks next to his name across three games, averaging much better than the 6.7 a game he took last year.
This is a key for Lachie and this week he plays the Cats who haven't allowed one single person to take 10+ marks against them this year. Tahlia last week was the best and only player to take 9 against them.
Whitfield scored 94 on Geelong last year and although he should be good and has form on his side, it's a big task to play the Cats at home, after playing the easiest team (Richmond) last week.
CURRENTLY TRAVELING
My #1 Captain selection is currently averaging 149pts
My personal captains average is also 139pts
HOME TOWN HEROES
When playing at home, Patrick Dangerfield does nasty things.
His last three at GMHBA are nuts with 134, 158 and 115. He is against the Giants this week, and has some decent numbers against them with 109 last year (when he was playing forward and midfield and kicked 2.2g) and 114, 142 and 108 before that.
Danger's form this year has been rather impressive also. He had 132 last week, which could have been better. He only scored 14pts in the third term, and before that he was tracking for 150+ game.
In rounds one and two he scored 103 and 134, and could very well have the captain duties for you this week.
Andrew Gaff returned last week with 97 but returns home this week, to play the team he got suspended against, Fremantle. He scored 109 against them last year, which happened to be his lowest score against them in his last four games.
He loves playing at Optus Stadium. He goes for his 11th straight 100+ score there this week and providing his head is in the right space, he'll ton-up again.
Listen to the AFL Fantasy Podcast with The Traders at Apple Podcasts, Spotify and Google Podcasts.
PLEASE PLAY ROCKY
If Tom Rockliff plays this week, he meets the easiest team to score Fantasy points against in the Richmond Tigers. They give up 1831 points per game, which is a shitload when you compare it the hardest team Collingwood (1367 p.p.g).
My gut feel is that he will play. But players coming off concussion can be effected. I'm backing him in here, firstly to play, and secondly to score well. Expect anything between 80 and 180.
The one people will be looking at though might be Travis Boak who had another great score of 118. He is currently averaging 133 and should boost his score again here when he plays at home on Saturday afternoon.
LOOP HOLE – IS ON!

(again)
For those asking about the loop hole…
Without decent rucks sitting at R3 and R4 for us – we can play this loop hole with ease.
Just don't mess it up and make sure that the R3/R4 that you might captain… are 100%, definitely not playing or even named as an emergency for their respective teams.
How it Works:
We need a Thursday game with a partial lock-out (Sydney v Melbourne).
Place your VC on a player in that game (Lloyd).
If you like their score, put a non-playing player on the ground and put the "C" on them, and make sure you have also clicked the Emergency for the player you removed.
The captain (non-playing player) will count as a zero and your VC (Lloyd) will be doubled. The Emergency you picked will also replace the zero.
You don't like your VC score?… Play-on as normal and pick another captain.
Confused? Re-read.
Still confused? Forget about it.
BEST VC OPTIONS:
Sitting at No. 5 on form at the moment, Jake Lloyd continued his run with another 120+ score. His third for the year. Now, the thing is… so far this year he has produced 3 outta 3 vice-captain worthy scores. Scores we would take. He had 117 on the Dees last year and returns to the SCG where he has already posted 127 this year.
Max Gawn caught my eye early here after his 107 on the weekend, but recently against the Swans he has struggled with 78 and 81. Sinclair hasn't had many points scored against him this year but his opponents haven't been much either with Tim English (66) being the highest scorer. The other two were Sam Jacobs and Lobbe.
Lock Max in for 50 hit outs though, it's just a matter of if he can do anything else around the ground. It's also worth noting that Max hasn't hit 120 this year.
After hitting 121 last week, Isaac Heeney owners were very happy… but he needed 4 goals and it's his first 120+ score since 2017. Not VC relevant.
You always have to like what Angus Brayshaw does. He scored 108 on the Swans last year and has a ceiling worth having a punt at, just like Clayton Oliver who scored 127 against them last year, despite a "tag" from Hewett. Hewett surprisingly stayed away from Cripps (121) last week so it'll be interesting to see what he does again here.
VC RANKINGS: Lloyd, Brayshaw, Gawn, Oliver, Heeney
VC LINE: 120 (if you have a player in my top 4) Outside my top 4, I'd be taking 115+.
FANTASY GAME OF THE ROUND
There are some huge Fantasy relevant names in this Collingwood v Bulldogs battle with none bigger than Adam Treloar.
He scored 130 on the Dogs last year, and an impressive 125, 128 and 119 before that. He has been in ripping form averaging 125, and somehow avoided the Hutchings tag last week. Despite ending on less than 100, he didn't attend a centre-bounce in the first quarter. Total points: 12.
This was changed as the game went on cause after that, he averaged more CBA's than any other Pies, scoring 56 in the last half.
Brodie Grundy will be up against our mate Tim "speakano" English. This could be huge. However, in English's last eight games he has played for some reason, his opponents have struggled…
This year, Witts (93), McEvoy (81), Sinclair (105) and last year… Witts (131), Phillips (77), Sandilands (80), Sinclair (98) and Bellchambers (63).
I was hoping this would be much more nastier than it is, but there are a few spuds in there as well. However, Grundy did score 124 against the Dogs last year and 122 last week, and should be totally fine for 120+ here.
The we have the ball-magnet himself… Jack Macrae who is coming off 132 (after 10 in the first term) and 124 in his last two games. The issue for Macrae fans is… Collingwood are by far the hardest team to score against at the moment, giving up the least amount of 100+ scores this year (5) and are the only team to NOT give up a 120+ score yet either. Now, they have played good teams, Geelong, Richmond and West Coast… and still just 5×100+ scores total.
Macrae loves playing the Pies though and had 113 against them last year, his worst score against them in his last five games. Add to that this one is at the MCG, his favourite ground and you'd think he'd be ok. The Pies are the toughest though, so be careful.
WHAT ABOUT THE OTHERS?
Dayne Zorko v Essendon @ the MCG: Has 4×120+ games at the MCG in his last six and goes for his 5th straight 100+ score on the Bombers.
Rory Sloane v Kangaroos @ the Marvel Stadium: Ranked 4th overall with an average of 125, Sloane is ripping it up. Has 0x100+ scores on the Roos in his last three games and 0x100+ scores at Marvel in his last six. Surprisingly concerning.
Patrick Cripps v Gold Coast @ the Metricon Stadium: Remember his 162 on the Suns last year at Metricon? Could happen again. Had 121 last week and is averaging 113 for the year.
Marcus Bontempelli v Collingwood @ the MCG: A season-low 60 against the Pies last year. A trade target maybe, but not a captain.
Lachie Neale v Essendon @ the MCG: Averaging 124 in his first three games and should get 40 touches and give the Bombers a lesson.
Matt Crouch v Kangaroos @ the Marvel Stadium: O'Meara (132) and Neale (146) have both posted good numbers on the Roos this year, but Matt has struggled to crack 100 in his last two games. Did have 136 against this lot last year though.
Stephen Coniglio v Geelong @ the GMHBA: Plays one of his worst teams with 0x100+ against the Cats in his last six games. Concerning.
Zach Merrett v Brisbane @ the MCG: 126, 78, 140 and 130 are his last games against the Lions, if he was up and going, he'd be an option. But he's not just yet.
Loading ...