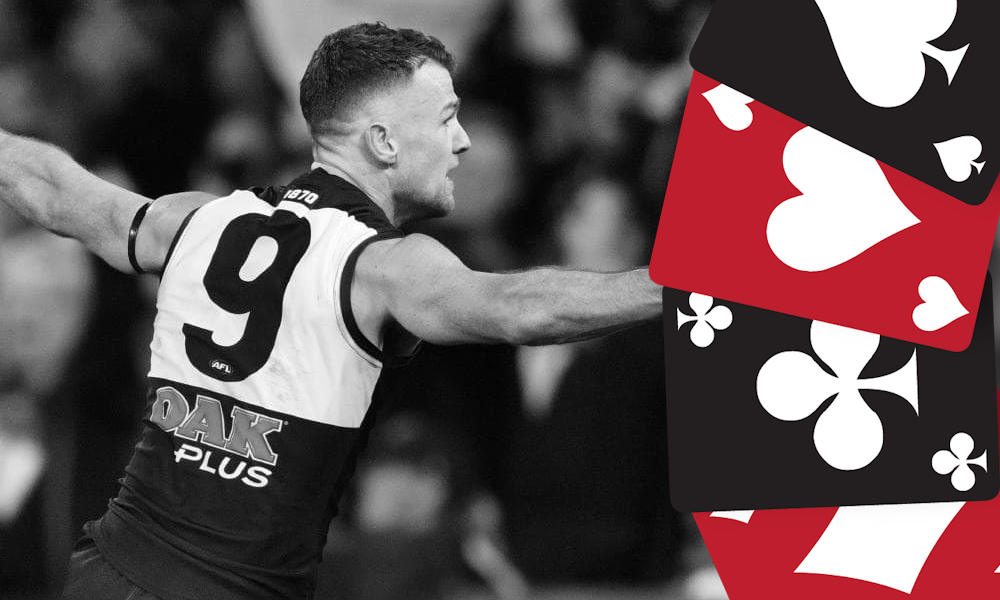 Name: Robbie Gray
Team: Port Adelaide
Position: MID/FWD
Price: $612,000
Bye round: 12
2018 average: 84.3
2018 games played: 21
Predicted average: 95
Draft range: 25-50 (top tier forward)
Click here for 2019 Fantasy prices.
Why should I pick him?
Robbie spent a lot of time up forward last season as a permanent forward. This didn't really suit his ability to score. However, with Wingard moving to the Hawks this will open up some time in the midfield for the very dangerous Gray. The last two seasons he has played far more as a forward than anything else and has had averages of 81 and 84. In the three previous seasons to that he was more of a midfield player and averaged 96, 96 and 97. Look for him to regain that role this season and hence increase his average back up to those mid to high 90's.
Gray can go big. No doubt about it. His 2018 season included four 110+ scores (three of them were in his first four games of the year). Like team-mate Wines he was down on his goal kicking last season and was one goal down from previous years per game. And when playing as a permanent forward that is what he needed for his points. If he can get more midfield time he won't need those goals to get his points as he finds space and the ball in the centre square.
Put simply, he is a midfielder who is available as a forward and is arguably underpriced by at least 7 points per game if not 10. Any time you can get a forward that is going to average 90+ but is priced under 85 then he provides great value.
Why shouldn't I pick him?
The way that Kenny has used Gray in the past two seasons as a permanent small forward has really hurt his scoring potential. The concern is that he remains there and doesn't pick up some of the midfield slack left by Wingard leaving. You could argue that with his 'small forward in crime' Wingard no longer there he may be required to remain in that role for season 2019. The Power do have players that didn't have a high Time On Ground like Rocky and Wines who could now spend more time in the midfield which could leave Gray out of the middle still in 2019.
I mentioned that he did have four 110+ scores last season but he also had 8 scores that were sub 80 (one of these was a 25 which occurred in a game where he was injured early). This is the problem that we see when he does play that pure forward role, he does struggle to score. When he is in the middle he gets a lot of give and go handball/kick combos for 5 points but as a pure forward this just doesn't happen.
Fitting him in to your starting side at his price is the tricky bit. If you feel that you must have two or all three of Devon, Danger and Dunkley then that makes it hard to justify another $600k+ player up forward. Particularly with the question marks over how he is going to be used.

Find The Traders' podcast on: Apple Podcasts, Google Podcasts and Spotify.
Deck of DT Rating.
KING – Anytime you can pick a forward that is likely to score over 90 for a price of 83 then you just pick them and don't look back.  Robbie is a gun and I have no doubt that his role will change and he will see himself back in that midfield again this year. This should see him back at 95 which would have put him as the 6th highest averaging forward last season. When you look at the other players around his price point up forward there just aren't any with the same level of class that he has.
Loading ...
FOLLOW US ON TWITTER: @pkd73 for all thing AFL Fantasy (and more). Got something to say about the deck? Use the hashtag… #DeckofDT.