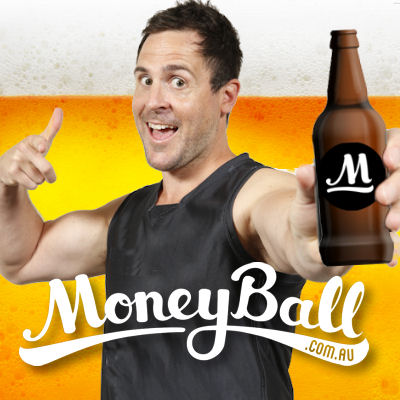 It's Sunday Funday and that means we have a $4000 special!
Lions v Eagles (1.10 pm)
Dees v GWS
Blues v Crows
Alright, you need to check this out… They say nothing in life is free, but this is! And it could result in you going to the Grand Final.
Click here to subscribe to the Match Committee Podcast on iTunes.
Our friends at Moneyball have a massive promotion  for this season. You can win an AFL Grand Final Experience. Two tickets and accommodation to this year's big dance and if you live a plane ride away from Melbourne, you will get a couple of return flights too!
This promotion is available to existing and new Moneyball members. Click here to register.
JOIN UP and be involved with a chance to win tickets to the AFL Grand Final by following the links on DT Talk, they will take you to a FREE CONTEST.
If you have the highest score for the week in this game = $20 Free Bet.
But if you have the highest score for the season… then pack your bags cause you are off to the AFL GRAND FINAL.
After all – it's a FREE BET what do you have to lose.
Elliot Yeo ($10,300 DEF) is a great pick, especially considering he can be selected as a defender. He is the only player in the league to score five straight 113+ scores and has posted 122 and 130 since playing full time mid without Gaff.
Luke Hodge ($7,600 DEF) is another great option down back, especially considering the Lions will be without Witherden. He will likely pick up the slack in the high marking distributor role which is a positive sign given he has scores of 98, 140 and 112 when taking at least eight marks this year.
Adam Tomlinson ($6,700 DEF) is a great value play on the back of receiving more midfield time of late where he has managed to reach triple figures on two of three occasions. The concern here is that Kelly has been named, so tread with caution.
Click here to subscribe on iTunes.
Max Gawn ($9,400 RUC) is going to be big here in a favourable match up with Lobb. Just two weeks ago, Jacobs had 55 hit outs on him so imagine what Maxy can do. When reaching the magic number of 50 hit outs, Gawn has returned scores of 114, 127, 143, 141, 113 and 99. On top of this he averages 118 at the MCG… Big.
Jack Steele ($8,600 MID) is on fire lately and ironically it is on the back of playing a tagging role… Go figure. Before the bye he wasn't tagging and managed just 83 but he is taking advantage of good players taking him to the ball, increasing his possession count by five per game while averaging 105 post bye in the tagging role.
Logan Austin ($5,100 DEF) is the bargain of the slate on the back of some numbers that lack logic to me, but they are there and real. Even though Nathan Brown never touches the ball, Austin doesnt touch it either when Brown plays, averaging just four marks for scores of 30 and 69 when playing alongside him. WHen Brown is out, his number skyrocket, averaging ten marks with returns of 97, 112, 84 and 86.
Good luck!
Roy