The Milkmen Discuss – Round 12
Listen to a special podcast version of the Milkmen's cash cows this week.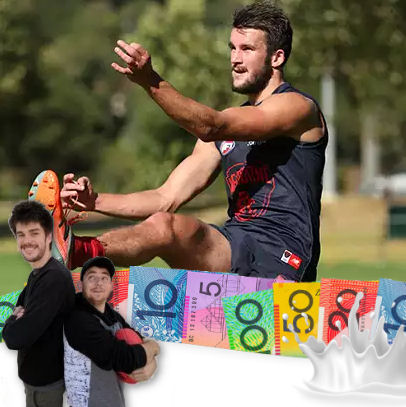 A bit of a different week for us this week as we decided to sit down and record a podcast instead of write an article for the community. Have a listen to the podcast below as we discuss our review of the cash cows over the weekend, talk about some trade options this week, highlight what rookies are coming through and answer a few of your twitter questions.

Click here to subscribe on iTunes
For those of you who don't have time to listen our top trade in targets are:
Current Round 13 Targets
Patrick Wilson (if named)
Josh Battle
Pat Kerr
Charlie Ballard
Stephen Giro
Current Round 14 Targets
Mason Redman
Joel Smith
Paul Ahern
Dylan Clarke (if named)
Ballard/Kerr
FOLLOW US ON TWITTER:@TheMilkmenDT specialising in cash cow selections but still here to talk all things AFL fantasy.