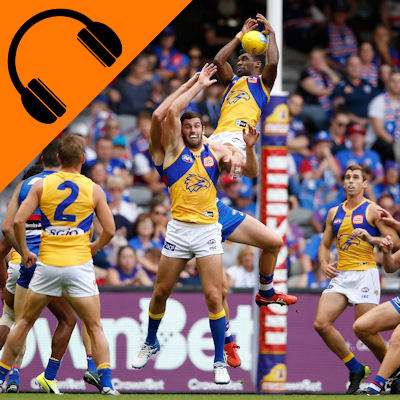 The Cats v Hawks game has just finished and it's time to talk Fantasy. Roy, Calvin and Warnie look at the hits and misses from round two.
Also in this week's podcast:
All of the action from round two
Rookie roulette
Fantasy statistics and trends
Your questions answered from social media
Click here to subscribe on iTunes. (Please leave a rating and review to help us move up the charts).
CLUB
PTS
FOR
>100
FOR
>120
FOR
PTS
AG
>100
AG
>120
AG
ADE
1662.5
4.5
3
1476.5
2.5
1
BL
1478.5
2
0
1663.5
5
3
CAR
1538
3
1.5
1555
2.5
1
COLL
1583
4
1
1589.5
2
1.5
ESS
1569.5
3.5
0.5
1611.5
4.5
2.5
FRE
1578.5
4
1
1652
4
0.5
GC
1670
3
1.5
1463
1.5
0.5
GEE
1597.5
5.5
1
1463
2.5
1
GWS
1711
5
1.5
1529.5
3.5
1
HAW
1531.5
2
1
1544
4.5
0.5
MELB
1516
3
1.5
1539
3
0.5
NM
1494
2
0.5
1607.5
2
0.5
PA
1713
4
1
1486.5
1.5
0
RICH
1384.5
1.5
0.5
1664
4.5
2.5
STK
1629.5
3.5
2
1559.5
3.5
0.5
SYD
1566.5
2
1
1548.5
3.5
0.5
WB
1439
2.5
0.5
1753.5
5
0.5
WC
1584
3.5
0
1540.5
3
1.5