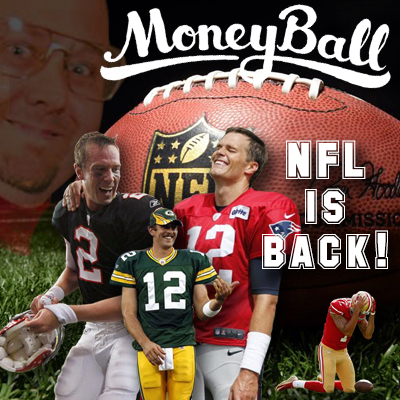 I've broken this column down into three categories; Studs, Value and Match ups. The studs are the backbone of your team, these are the guys that will score you the most points (hopefully!) Value plays are players that are cheap for the amount of points they are capable of putting up for the game. They allow you to fit more studs into your team. Match ups are players that might be playing a team that's weak in a specific position. They might be a mixture of studs, mid-priced and value. If you're tossing up between two players, it generally helps to go the one with the better match up. Balancing out these three categories will give you the best chance of scoring well.
Week 16 contests
NFL $250 Hail Mary Special
NFL $250 Ravens vs Colts
NFL $250 Packers vs Vikings
NFL $5,000 Sunday Blitz
NFL $100 Sunday Blitz Beginner
NFL $250 Texans vs Steelers
NFL $500 Eagles vs Raiders
NFL Sunday Blitz 190* Target ($4,624 Jackpot)
There's also a range of H2H, Double-Ups and Leagues available to enter.
---

Todd Gurley, RB, LA Rams, $8,900
The Rams are looking to clinch their division with a win this week so expect TG3 to have similar volume and usage as last week where he annihilated the Seahawks.
Rob Gronkowski, TE, New England, $8,500
Gronk meets the Bills again just three weeks after putting up 9-147-0 against them. He had 9-168-0 (one 2-pt conversion) last week which tells us the big man needs to be utilised to get the wins, as their most recent loss being without him.
Kareem Hunt, RB, Kansas City, $8,400
Hunt has forced himself into the stud category with a dominating display in his last two games, going over 250 yards on the ground, 70 in the air, and three TDs. He's a great price meeting a Miami defence giving third-most fantasy points at the position.
Ezekiel Elliott, RB, Dalls, $8,400
After a six week suspension, Zeke returns to a exciting match up against Seattle who were slayed by Gurley last week, allowing him to run for 152 yards with three TDs as well another one through the air. Elliot hasn't been slacking off during his hiatus so start him with confidence.
Keenan Allen, WR, LA Chargers, $8,400
Good news for Allen after he was seen being taken from the ground on the motorised cart, he's back practising in full with no problems after the back tweak. He meets the Jets who give up an average of one TD per game at the wide receiver position and rank ninth in fantasy points there.
---

Greg Olsen, TE, Carolina, $6,700
Olsen meets Tampa Bay in a divisional match up with everything on the line. The Panthers need to lock in a spot in the playoffs so will be throwing the kitchen sink at the Buccaneers. Last week Olsen was back to his old self with over 100 yards and a TD, and even though Tampa Bay don't give up a lot to the TE position, they do give up the most passing yards, which Olsen can easily take advantage of.
Drew Stanton, QB, Arizona, $5,900
Stanton is back in replacing Gabbo, who had a bit of a shocker. He's at home versus the Giants, probably the best two things going for him really.
Kerwynn Williams, RB, Arizona, $5,800
Williams was struck down with a quad injury last week and didn't play in the final quarter but if he is good to go this week he should be a decent play with Drew Stanton throwing the pill.
Keelan Cole, WR, Jacksonville, $5,400
Cole has emerged as Bortles' favourite target gaining increasing yardage in his last three games and finding the end zone in all three. With Lee injured he will continue to be the go-to-guy.
Cody Latimer, WR, Denver, $4,500
Latimer looked to be more involved last week than his final statline stated (3-60-1, plus one 2pt conv.) He should remain involved in the passing attack if Emmanuel Sanders' injury keeps him out.
---
Matthew Stafford, QB, Detroit, $8,000
Stafford hasn't been excitedly great recently, with a touch over 17 fantasy points over his last two, but he's worth a flyer this week because the Bengals defence has been decimated by injury.
Blake Bortles, QB, Jacksonville, $7,700
Bortles has been great value recently, averaging about 23 points per game over this past month. He meets San Francisco away, who have been competitive on the field, and should give them a run for the money and the points ticking over.
Travis Kelce, TE, Kansas City, $7,100
Kelce didn't have great production last week, but should bounce back against a Miami defence giving up the fifth-most fantasy points to TEs.
Dion Lewis, RB, New England, $6,800
Lewis looks to get a bigger slice of the pie with Burkhead injuring his knee last week. He is said to be playing, but I don't know how much he will be utilised, and may be a decoy. Lewis will face a Buffalo defence giving up the most points to RBs.
Robert Woods, WR, LA Rams, $6,700
Woods returned from injury with a 6-45-1 performance, and will look to build on that against a Titans defence ranked top-10 in points to WRs.
cash me ousside howbowdah @troyhallam