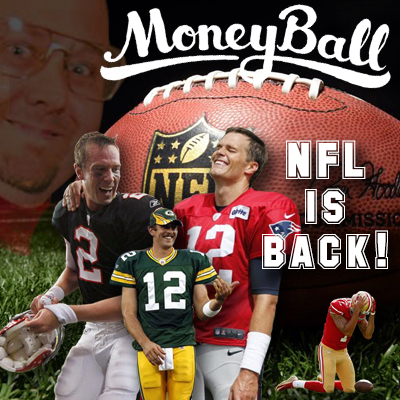 I've broken this column down into three categories; Studs, Value and Match ups. The studs are the backbone of your team, these are the guys that will score you the most points (hopefully!) Value plays are players that are cheap for the amount of points they are capable of putting up for the game. They allow you to fit more studs into your team. Match ups are players that might be playing a team that's weak in a specific position. They might be a mixture of studs, mid-priced and value. If you're tossing up between two players, it generally helps to go the one with the better match up. Balancing out these three categories will give you the best chance of scoring well.
Week 14 contests
NFL $500 Hail Mary
NFL $5,000 Sunday Blitz
NFL Sunday Blitz 199* Target ($4,116 Jackpot)
NFL $1,000 Steelers vs Ravens
NFL $1,000 Dolphins vs Patriots
Beginner Contests
Beginner contests are for members who have made 50 NFL entries or less. Definitely a great way to start with DFS.
NFL $100 Sunday Blitz Beginner ($2 entry)
NFL Sunday Blitz Beginner $10 Double-Up
NFL Sunday Touchdown Beginner (Play for Fun)
NFL Dolphins vs Patriots Beginner
There's also a range of H2H, Double-Ups and Leagues available to enter.
---

LeSean McCoy, RB, Buffalo, $9,100
McCoy has a good matchup this week, facing a Colts defence allowing over 90 yards and close to a TD over their last three. If Tyrod is out it bodes well for Shady to be used as a release valve for Peterman.
Antonio Brown, WR, Pittsburgh, $9,100
Under an injury cloud last week, Brown still managed 101 and a TD. This would normally be a harder match up, but the Ravens have lost a CB for the season, which makes things easier for Brown.
Le'Veon Bell, RB, Pittsburgh, $8,900
Bell has over 100 total yards per game over his last seven games, and when they met the Ravens in week 4 he had over 180 total yards and two touchdowns.
DeAndre Hopkins, WR, Houston, $8,700
Hopkins had eight for 80 last week and almost hit pay dirt, but to no avail. Things could change this week against the 49ers who almost give up a TD per week through the air.
Keenan Allen, WR, LA Chargers, $8,300
Allen's last three games have been incredible, and he could have a favourable matchup this week against Washington, with Norman lining up on the left side, and Allen lining up half the time from the slot.
---

Jimmy Garoppolo, QB, San Francisco, $6,100
Garoppolo threw for almost 300 yards last week with no touchdowns, but should build on that when he meets a Houston defence that allow the second-most points to QBs.
Marquise Goodwin, WR, San Francisco, $5,800
Goodwin looks to be a value stack with Garoppolo, and the match up isn't too bad either. Traditionally, Goodwin was the deep-ball-threat, but under Garoppolo last week, he was targeted the most in the team. I'd expect this to continue.
Hunter Henry, TE, LA Charger, $5,700
Has been productive these last two games and meets a Washington defence giving up the fifth-most fantasy points to TEs.
Giovani Bernard, RB, Cincinnati, $5,200
With Mixon in the concussion protocol, Gio will be the lead guy for the Bengals against the Bears. He'll get the volume of work, is a pass-catching back, and Chicago have given up over 100 total yards their last couple of games.
Stephen Anderson, TE, Houston, $4,500
A tight end of the wide receiver mold, Anderson was forced into action last week with the loss of their two other tight ends and also in the receiver corps. He may be thrust back into the limelight this week.
---
Alex Smith, QB, Kansas City, $8,300
Smith put on a clinic last week, torching the Jets for 366 yards and four touchdowns. Last time he played Oakland he had 342 and three.
Robby Anderson, WR, NY Jets, $7,800
Wasn't able to hit the endzone last week, although was able to crack 100 yards again. The match up versus Denver might put some off, but they have allowed the most passing TDs this season.
Larry Fitzgerald, WR, Arizona, $7,700
The old man just keeps performing, putting up over 20 points last week. He's Gabbo's favourite and we can expect another 10 targets this week against a poor Titans secondary.
Michael Crabtree, WR, Oakland, $7,200
The Crab returns from suspension this week and faces a porous KC secondary ranking second for most fantasy point to WRs.
Josh Gordon, WR, Cleveland, $6,800
Flash showed last week why he was so highly touted and why the Browns didn't sack him throughout his saga. Only one other person had played better against the Chargers this season; Odell Beckham. He faces the Swiss cheese Packers this week, and should be building better chemistry with Kizer.
cash me ousside howbowdah @troyhallam