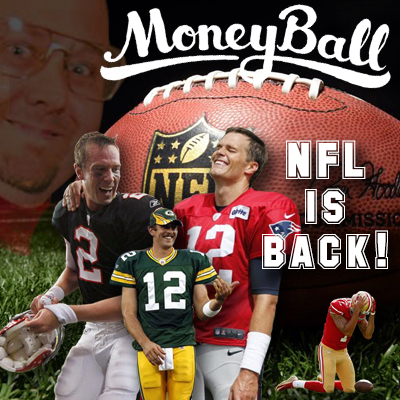 I've broken this column down into three categories; Studs, Value and Match ups. The studs are the backbone of your team, these are the guys that will score you the most points (hopefully!) Value plays are players that are cheap for the amount of points they are capable of putting up for the game. They allow you to fit more studs into your team. Match ups are players that might be playing a team that's weak in a specific position. They might be a mixture of studs, mid-priced and value. If you're tossing up between two players, it generally helps to go the one with the better match up. Balancing out these three categories will give you the best chance of scoring well.
Week 11 contests
NFL $1,000 Titans vs Steelers
NFL $500 Hail Mary Special
NFL $1,000 Eagles vs Cowboys
NFL $1,000 Falcons vs Seahawks
There's also a range of H2H, Double-Ups and Leagues available to enter.
---

Todd Gurley, RB, LA Rams, $8,800
The match up versus Minnesota should mean a drop in his ownership which bodes well for GPP. Gurley is a talented pass-catching back, more-so than Crowell who put up over 17 fantasy points against the Vikings last week.
Kareem Hunt, RB, Kansas City, $8,700
Hunt's scoring has decreased steadily since he put up the big 44 in week one. This may cause him to be a contrary play and I'm happy to still call him a stud after a week of R&R. The Giants have allowed an average of 151 yards on the ground to opposing RBs in their last three.
A.J. Green, WR, Cincinnati, $7,900
Green scored 20 points last week and dropped $100. It's a tougher match up this week against Denver, but they can be thrown on.
Melvin Gordon, RB, LA Chargers, $7,900
Gordon took a back seat last week, but I expect him to come out stronger versus a Buffalo defence allowing the second-most fantasy points to RBs, and also the highest total TDs.
Travis Kelce, TE, Kansas City, $7,600
Kelce has produced 33 & 1, 133 & 1, and 73 & 1 in the three games preceding his bye. This week he meets the Giants who give up the most fantasy points to TEs.
---

Blaine Gabbert, QB, Arizona, $5,900
Gabbo is back. Some people believe he's better than Stanton. He's basement priced and meets a leaky Houston defence giving up the third-most points to opposing QBs. Don't expect the world, but he'll fill in nicely if you wish to invest heavily on other lines.
Jamaal Williams, RB, Green Bay, $5,700
Once again it's a case of last man standing at the Packers. Jones is out 3-6 weeks with a knee injury and Montgomery has injured ribs again. Williams will have the volume of carries and the hope is he can convert those to fantasy points.
Isaiah Crowell, RB, Cleveland, $5,400
The Crow has put up two good performances in-a-row, but he's nursing a shoulder injury so keep an eye on training reports. Faces the Jags.
Vernon Davis, TE, Washington, $5,300
Davis is productive whenever Jordan Reed misses, which is likely this week. You can expect a high floor, but a low ceiling.
Chris Ivory, RB, Jacksonville, $5,100
After producing only 33 rushing yards on 17 attempts last week, Leonard Fournette remains limited at practice with an ankle ailment. If he fails to suit up, or his snap count is reduced, Ivory could fill in like he has done in recent weeks. Monitor closely.
---
LeSean McCoy, RB, $8,100
McCoy has struggled in his last two games, which may lower his ownership % going into week 11. He has a new QB, who may use him as a safety valve during the match. Another thing going for him is his opponent this week, the Rams, who are the easiest team to run against so far this season.
Derek Carr, QB, Oakland, $8,100
In the three games before his bye last week, Carr had thrown over 300 yards for two of those, and 417 in the other. He meets the Patriots who give up almost 300 yards per game to QBs. If the Pats sit on a lead, Carr will have to throw.
Alex Smith, QB, Kansas City, $8,000
If you had Carr but need to save $100, then you could switch to Smith, who has only thrown the one interception so far this season. He's surrounded by receiving weapons and meets the Giants who allow the most points to opposing QBs.
Sterling Shepard, WR, NY Giants, $6,600
Shepard put up 19.7 fantasy points last week and is every chance to repeat that against the Chiefs who give up the most fantasy points to wide receivers. He's the #1 guy at WR for the Giants.
Doug Martin, RB, Tampa Bay, $6,200
This is a great price for Martin considering what his ceiling could be against a Dolphins defence that allowed over 50 fantasy points to be scored between the Panthers RBs last week.
cash me ousside howbowdah @troyhallam