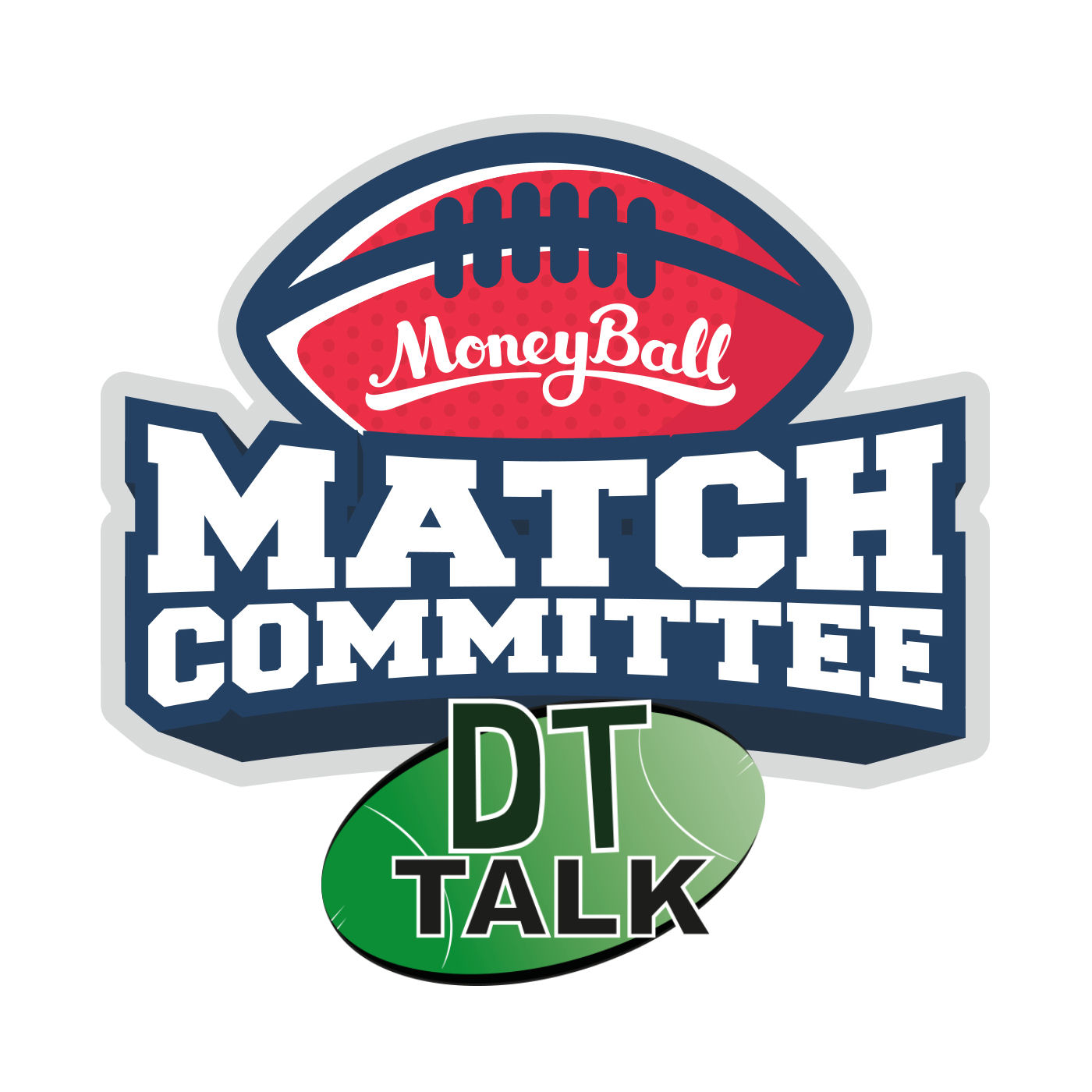 Tbetta here, and welcome to the self-proclaimed top resource for keen Aussie rules Moneyball punters! DFS (Daily Fantasy Sports) is taking off around the world and Moneyball have the perfect platform for you to turn your AFL Fantasy prowess into cold hard cash. Signing up is easy – head to moneyball.com.au and you could be ballin' within minutes.
If you're unsure how DFS works, be sure to head to the 'Help' section for all the info you need to start cashing in on your AFL Fantasy knowledge.
Click here to subscribe on iTunes.
Hawthorn vs Western Bulldogs
BEST PICK: Tom Campbell ($7,200 RU)
Campbell wins his way back into the team on the back of figures of 25 hitouts, 18 touches and a goal in the VFL last week in a return from a pectoral injury. He's been quite competent when playing lately despite his reputation, scoring 125 and 86 in his last two matches. Most importantly, he registered 49 and 47 hitouts in those games and there's no reason he can't go toe-to-toe with McEvoy tonight and take the chocolates.
BEST STAT: Jack Gunston ($8,100 FWD) & James Sicily ($7,500 FWD)
Carlton tagged both at times last week which is both concerning but also encouraging, as it gives a concrete reason for the sharp dip in output. They kept a fired up Sicily to just 24 points, and once they demoralised him, they clamped down on Gunston after his 44-point first quarter to allow him just another 44 over the next three.
The question becomes; will the Bulldogs do something similar after the Hawks lost a game they probably should've won because two of their better players over the past month or so weren't allowed to run free?
VALUE PICK: Jason Johannisen ($6,700 DEF)
JJ is edging back into relevancy after posting scores of 89 and 107 in his last two, after averaging just 56 from his previous 7 games. Lucky for us, that's made his price tempting enough to take a nibble at on Friday evening and I'll be crossing my fingers that he can show signs of life.
Collingwood vs Melbourne
BEST PICK: Nathan Jones ($9,400 MID)
Jones was the only Demon to raise the bat against the Pies on Queen's Birthday despite leading his side to victory, giving him 118 and 135 in his last two against the Magpies. He's picked up right where he left off – before he injured himself against Bulldogs a few weeks ago, Jones averaged 116 over the 5 weeks prior – with 105 and 118 in the past fortnight.
BEST STAT: Cam Pedersen ($7,000 FWD)
You'd be silly not to look at the utility after scores of 125 and 123 even whilst playing as a back-up to Gawn, but you'd be smarter to move on. That mini-explosion coincided with Watts' absence from the side, and Jack's back this week. Unfortunately, this might mean that Pedo has to play a bit deeper this week and realistically may not reach the 20+ touches he needs in that capacity. We all remember how he averaged 59 in the 5 weeks prior as a deep forward, don't we?
VALUE PICK: Matt Scharenberg ($6,600 DEF)
I know I'm starting to sound like a broken record but he's too cheap to ignore, so I'm going to point out the bleeding obvious once again. Scharenberg has a cosy little role for Collingwood, and that's manifested in scores of 97, 95, 96 and 98 over the last month. Epic consistency, built upon the foundation of 9.5 marks per game over that stretch.
Brisbane vs North Melbourne
BEST PICK: Ben Brown ($6,500 FWD)
Last week, in his first game back from a broken collarbone, Hogan kicked 6.0 for 108 against the infamously shithouse Brisbane Backline. Meanwhile Brown's kicked 4 goals or more on 6 occasions this year, and they've all resulted in scores of 90 plus – at an average of 101. I've just thrown a lot of numbers at you that will intersect and compound this week to make Brown a must-have, because he'll walk out of the Gabba with a big haul and a triple-digit score.
BEST STAT: Dayne Beams ($9,800 MID)
Incredibly, the highest averaging player over the past five weeks still costs under $10k! Given that North have allowed 6 tons a week in recent times, you're picking Beams for his enviable ceiling! In fact, since Round 9, Beams has gone over 137 on 6 occasions – more than any other player, and that's including the couple of games missed through injury! Lock him in.
VALUE PICK: Todd Goldstein ($7,400 RU)
No Preuss, no Daw… It's Goldy's dream scenario. I say this because in the last 7 games where he's lined up alongside either of those men, he's averaged just 26 hitouts and 76 Moneyball points. In his last 7 without them, that boosts up to a tasty 39 hitouts and 96 points! I will point out that he's under an injury cloud though, so make sure he's got the all clear before stacking him throughout your sides.
Sydney vs Carlton
BEST PICK: Josh P Kennedy ($8,900 MID)
An injured 47 a few weeks ago has kept his price below $9k, but it hasn't hampered his footballing abilities if last week is anything to go by. In his first game back last week, JPK collected 31 touches and finished with 130 – the only Swan to crack the ton in a close win over the Crows. Kennedy is nothing if not consistent, so the risk is minimal with an impressive as upside.
BEST STAT: Sam Docherty ($10,600 DEF) & Kade Simpson ($8,600 DEF)
In round 6 this year, these two guys both had 12 marks each and finished with monster scores of 159 and 161. But that was the game that sent Sydney to 0-6 on the ladder, and you'd be silly to think they're the same side now as they were back then. In fact, they've gone 13-6 since, so these Blues defenders might not have it so easy this Saturday.
VALUE PICK: Nic Newman ($7,600 DEF)
Remember the last time Newman was dropped? Everyone traded him out in AFL Fantasy and then, a week later, Longmire brought him back and he pumped out a lazy 135 in his return game! He's proven that was no fluke though, exceeding the 110 mark 5 times this season – so if you're looking for ceiling, you got ceiling with Newman.
Geelong vs GWS
BEST PICK: Sam Menegola ($9,100 MID)
It might be vanilla, but can't look past a bargain just because it's boring. Actually, if 120, 110, and 132 in the last three weeks playing as a full-time MID is vanilla, get me a nice fat tub of Ben & Jerry's. We all know by now the source of his power; in his last 5 without at least one of Selwood and Danger playing, he's churned out 120 points a game with a dizzying low of just 110.
BEST STAT: Patrick Dangerfield ($11,300 MID)
I knew he was good, but i didn't realise he'd scored 112+ in 11 of his past 12 games. Holy shit. Aside from being generally awesome, he top-scored with 142 when the Cats and Giants battled out that drawn game earlier this year. Interestingly, GWS opted to tag Tuohy (64) over Danger, indicating that either a) they prefer to go head-to-head in the midfield, or b) they believe Danger is untaggable. Either way, it's points in the bag for us… if you're willing to pay the hefty salary.
VALUE PICK: Nathan Wilson ($6,800 DEF)
It was a bit of a reach trying to find a reliable value pick in this game, so I'm taking the easy out with Wilson after he produced a season-high 110 against the Cats earlier this year. His teammate and fellow backman Haynes also hit the ton, suggesting that Geelong let the Giants share it around in defence when they match up. It's a small data range and modest numbers, so take that with a grain of salt.
Port Adelaide vs Gold Coast
BEST PICK: Patty Ryder ($8,500 RU)
The in-form ruckman in the competition comes up against Keegan Brooksby, labelled by a teammate as "an undersized defender doing his best". What a recommendation! Even the perennially floundering Bellchambers outrucked Brooksby 34-19 last week for his 116. This could be a legitimate bloodbath. Imagine what Ryder will do – the highest averaging ruckman over the last 8 weeks with 101 per game – will do against a "player" who isn't even NEAFL ruck-ready?
BEST STAT: Chad Wingard ($8,700 FWD)
As we know, the Chad loves playing at home rather than away, averaging 125 in his last six at Adelaide Oval, with a lowest of 98. Gold Coast are ranked #1 for points conceded over the past 5 weeks (including to MIDs specifically), so there's literally no reason not to invest in a fantasy frontrunner like Wingard.
VALUE PICK: Travis Boak ($8,500 MID)
Given that Gold Coast are in all sorts of strife at the moment, we'll stick with the Power players that'll capitalise. Boak's fresh off 133 last week (33 touches, 7 marks, 7 tackles) playing as a full-time midfielder again, after spending a fair chunk of the year as a forward threat. Most temptingly though, he's scored his two highest scores ever against the Suns; massive totals of 152 and 153, the latter coming earlier this year in China.
Essendon vs Fremantle
BEST PICK: Jon Griffin ($6,300 RU)
Welcome to your classic replacement strategy pick! Sean Darcy is out suspended which means that Griffin slots right back in and soaks up every ruck minute he can handle without a notable back-up in the squad. He's been serviceable as a fantasy back-up to Sandi for years, and was especially solid a few weeks ago when he covered a Darcy injury with 96.
BEST STAT: David Zaharakis ($9,600 MID)
Like any true seagull, Zaharakis loves a win and the avalanche of fantasy points that comes with it:
          Last 8 losses: 91 avg (24 touches)
          Last 8 wins: 117 avg (32 touches)
Given that Freo have lost their past two games by 104 points each, I think it's fair to assume that Zaharakis will be riding the sweet slopes of fantasy production. Slopes like those that Richmond so enjoyed, leaching 7 tons last week against the Dockers, including 4 belters over 120.
VALUE PICK: Jobe Watson ($7,700 MID)
As mentioned above, Freo are hardly a restrictive side, now ranked #1 for points conceded over the past 5 weeks (and indeed, the entire season). Enter Jobe, who loves a rest like no other. This season, he averages just 86 whenever he's played the week before. However, in the four games this year where he's come off a break, he averages 99.

Richmond vs St Kilda
BEST PICK: Toby Nankervis ($7,300 RU)
It's back to solo rucking for Nank and what do you know – he pumps out a 140 to reestablish a functioning aerial department at Richmond. I'm all over Nankervis with this freedom because with Soldo in the side, he ticks over at just 71 per game in their past 5 collaborations, compared to 92 as a solo artist. That's a massive divide that the numbers strongly support.
BEST STAT: Luke Dunstan ($8,400 MID)
Only two players in the comp have scored 5 straight tons heading into Round 23…Taylor Adams & Luke Dunstan. The difference is, one of those guys costs $2.3k more. North "boast" the 2nd easiest midfield to score against this year, So Dunstan should continue his red hot form into the final round of the year.
VALUE PICK: Jack Graham ($3,500 MID)
We've been talking him up all year in Fantasyland, so it was nice to be vindicated with an 84 on debut, which included a 39-point final quarter. He's cheap, can find the footy (he averaged 96 in his last 3 games in the VFL before being promoted) and thus possesses no downside. Lock.
West Coast vs Adelaide
BEST PICK: Sam Jacobs ($9,000 RU)
With Nicnat and Lycett back this year, this should be the last time we sound the alarm for the West Coast Ruck Rule, as the Eagles have conceded by far the most points to rucks over the last 6 weeks. Meanwhile, Jacobs have been cruising along with 97 or better in 5 of last 6 games, and most of those were against actual real-life ruckmen.
BEST STAT: Josh J Kennedy ($7,900 FWD)
The Eagles will know before the game whether they can make the finals, which requires Freo to beat Essendon in Victoria… Which ain't happening. So, surely they'll just look to feed JJK all day so that he can win a highly deserved 3rd-straight Coleman? Kennedy has a decent record against the Crows, kicking bags of 3 and 5 against them last year, but crucially, he knows how to go big. JJK has produced monster scores of 180, 177, 160 and 157 over his career, which is not something you can say for many players sitting under $8k in Moneyball.
VALUE PICK: David Mackay ($6,100 MID)
We talked him up last week as a consistent 80+ type player, and we're heading back to the well again this Sunday. When you removed the injured 4-point game that so conveniently kept his price affordable, Mackay has actually exceeded 80 in 5 of his last 6 full games. Compared to the other trash in the under $7k basket for this game, I'm milking Mackay for all he's worth.
Always remember to gamble responsibly. If you're having problems with your betting, you can get help at Lifeline or talk to someone at Gambling Help Online.