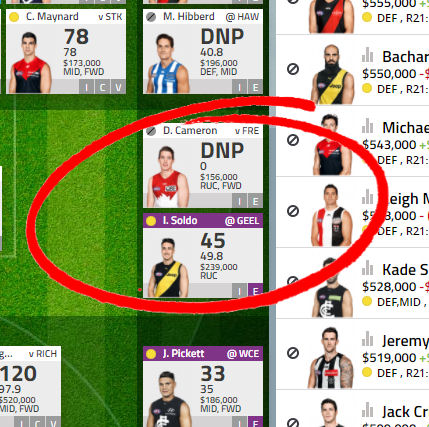 The team at Fantasy HQ is really keen to get the thoughts of the DT Talk community about the future of the AFL Fantasy Classic bench for 2018 and beyond.
OPTION 1 – Leave it as it is
Keep the traditional two (2) bench players per position, with the option of having four emergencies. That is, two defenders, two midfielders, two rucks, two forwards.
OPTION 2 – Remove the second ruck bench and make it a utility
Eight (8) bench players, with two per position for Backs, Mids and Fwds. However, just one (1) ruck and the eighth and final spot becomes a utility. This means you can choose that player to be either a back, fwd, mid or ruck.
OPTION 3 – One emergency per position, four utility bench players
Eight (8) bench players – four (4) emergencies with one (1) per position (eg one defender, one mid, one ruck and one fwd) and then a bench of four (4) can be chosen from any position. Similar to how bench works in many Ultimate Footy leagues.
OPTION 4 – Ranked open bench
Eight (8) bench players, all from any position. Players are ranked 1-8, based on who you would want to replace a late out. Note: If a forward is a late out, your highest ranked forward replaces them. If you don't have a forward on your bench, you don't get an emergency score.
We want to hear your thoughts. Any questions, comments, etc are welcomed! The Fantasy HQ team is really keen for this to be an open discussion as this is YOUR game! Fire away in the comments and feel free to tweet any of your thoughts to @AFLFantasy.