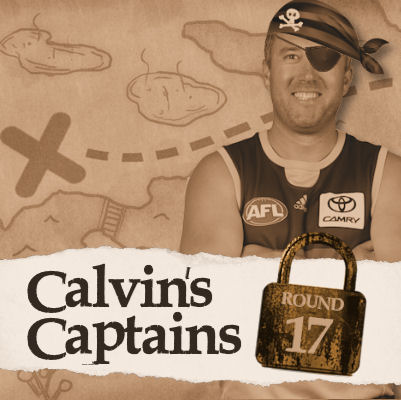 DUST-IN OFF
Last week, I said that Dusty Martin would struggle against the Saints as they are now the only team he hasn't scored 100+ against after nine attempts. We'll … 73 points later, I was right!
But now is the time for the big gun to dust it off and get ready for the Brisbane Lions under the roof. He played them earlier this year for just 63 which means, his worst score for the year was against the Lions and his second worst score was just last week. So why does he still make my top 5?
Earlier this year he was 'injured' and tagged by Mitch Robinson, who isn't playing. Last week, Geelong monstered the Lions with six players scoring over 105, led by Dangerfield 150, Duncan 128 and Blicavs 120. Over the last three weeks, the Lions rank at #1 in giving up 120+ scores with a total of eight. They've also given up 15 tons over the three weeks as well.
Before the mishap earlier this year Dusty had scored 127, 108 and 115 against the Lions and could be something special this week.
THE HARD v THE HARDEST
Over the last three weeks, Sydney have been very hard to score against (#2) and the GWS have continued their hard streak to be once again the hardest overall.
In the 10 games before the bye, Luke Parker had zero 100+ scores next to his name. Post-bye, he now has four in his last five games with scores of 117 and 148 coming in recent weeks. Parker will be on everyone's radar this week but you might need to know, he hasn't scored over 100 against the Giants in his last three games.
Callan Ward has hit some form averaging 126 in his last three with scores of 138, 119 and 122 ranking him #6 based on form.  Team mate Josh Kelly bounced back well against the Hawks last week with 136 but this will be a different story. He has scored 82 and 84 in his last two games against the Swans and I'm tipping he'll be 95-105 this week.
My tip… avoid anyone in this game in all formats including Moneyball. This will be tight and very low scoring on a Fantasy front.
ZORKO THE GREAT
With the round's highest score of 181, Dayne Zorko was something amazing against Geelong on the weekend and he nearly doubled the score of the second best Lion (Mayes 93). He had 153 with a quarter to go and looked like being the first 200+ player this year.
Now, he plays Richmond this week who are the fifth easiest to score on at the moment. He played them earlier this year and pumped them for a huge 139. Zorko loves playing under the roof and goes for his 8th straight 100+ scores there with an average of 133 at Etihad this year, he will be massive again. Maybe not 181 massive…. But nevertheless huge.
HAWKS IN DANGER
After a huge 150 on the weekend, Patrick Dangerfield the 2017 Brownlow medallist in the waiting, now has his sights on the Hawks who rank #1 in many categories for all the wrong reasons. They're the #1 easiest team to score against this year. The #1 team this year in giving up 100+ scores (4.8 per game) and they're ranked #1 in giving up 120+ scores (1.8 per game).
What else is #1? Well, Dangerfield himself over the last three weeks with an average of 142 thanks to scores of 150, 143 and 134.
This all looks too good to be true, however, he only managed 93 on the Hawks earlier this year. In this game he copped a hard knee from Roughead and look sore in the first term. Obviously effected him as before that game against the Hawks he had scored 113, 137, 105, 105, 132 and 145.
Last week against the Hawks, Ward (138) and Kelly (136) did it with ease last week in Tassie, and Danger will as well.
Mitch Duncan had 113 against them this year and is coming off a nice 128 last week as well. Joel Selwood will be one of the most traded in players this week after his return of 113 on the weekend. He has scored 105 and 103 in his last two against the Hawks and at just $482K with a break even of 131, he'll be on the radar of many.
Ranked at #3 on form is the pig himself Tom Mitchell who will be battling away once again. He's had 143 and 132 in the last two games and can't put a foot wrong at the moment. He scored 125 on the Cats when they met this year and when it comes to playing it safe, Tom's house is made of bricks and not coming down anytime soon.

Click here to subscribe on iTunes. (Please leave a rating and review to help us move up the charts).
BETTER CALL THE DOCH
Leather poisoning? Better call Sam Docherty who is becoming a pig in his own right.
152 and 132 are his last two efforts with an average of 140 in his last 5 games. He is carrying a lowest score of 126 in his last 5 games and 119 in his last 8. These numbers are simply mind blowing.
He scored 113 on the Bulldogs last year and at the moment they are a team who are bleeding points like the best of them. The Crows had 8×100+ scores last week and even the defenders Laird (135 top scored), Kelly (103) and Lever (101) cashed in. Doch nearly made my top spot this week for this reason, but with Danger against the easy Hawks he just got the nod. But if you want to go with Doch, go for it and enjoy.
JUST QUICKLY…
Andrew Gaff v Fremantle @ Domain Stadium – Had 109 on the Dockers this year but just 84 last week, should monster them again I reckon as we venture west to watch this one on Sunday.
Bryce Gibbs v Bulldogs @ the MCG – 84 last week just shows why my faith in Gibbs can be sometime negative. He's a jet but only had 65 on the Dogs last year, but this one should be much easier.
Steele Sidebottom v Gold Coast @ Metricon Stadium – Love him! Averaging 118 in his last 5 games, he
scored 104 and 118 in his last two against the Suns. Might even be traded into my team this week.
Zach Merrett v St Kilda @ Etihad Stadium – 105 and 78 from his last two games, is well below what we expect from Zach. 126 and 90 on the Saints last year though so he'll bounce back soon.
Dayne Beams v Richmond @ Etihad Stadium – Loves playing the Tigers and averages 117 in his last 3 against them.
Adam Treloar v Gold Coast @ Metricon Stadium – Spudded it for 57 last week but had 134 on the Suns last year. Suns haven't given up a score over 120 in the last three weeks though.
Gary Ablett v Collingwood @ Metricon Stadium – Collingwood are the #1 easiest team to play over the last 3 weeks but Gaz hasn't played them since they dislocated his shoulder back in 2014. He missed last week and can't be trusted here despite the potential of being huge on the Pies.
Nick Riewoldt v Essendon @ Etihad Stadium – 112 last week and looked great coming up the ground more. Loves playing the Bombers with a lowest score of 91 against them in his last 12 games.
Michael Walters v West Coast @ Domain Stadium – Running hot as the 4th best in the game over the last 3 weeks with an average of 128. Never captain material but worth a mention based on his form alone.
Tom Rockliff v Richmond @ Etihad Stadium – Averaging just 92 in his last 3 isn't great, but Rocky did have a 'rocky-like' 157 against the Tigers this year.
Elliott Yeo v Fremantle @ Domain Stadium – The best averaging forward in the game has only averaged 84 since I picked him up 3 weeks ago. The Yeo-Yeo is down. Lift son!
ODDS: For those who would like to see the odds for my top 5 for Calvin's Captains for round 17, please follow the link provided right HERE.