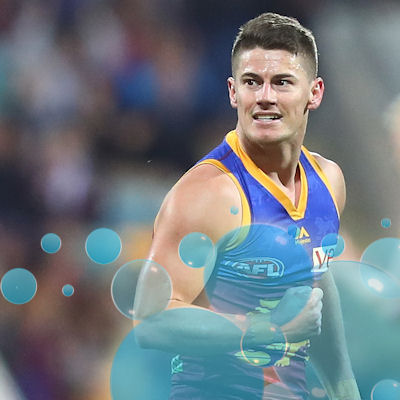 The hard luck stories just continue to pile up as we near the 2017 Fantasy Finals. Clubs seem to have been learning that it's OK to announce a late out on Friday afternoon, but Fantasy favourites Sydney and Longmire still have other ideas. Once again there was some monster scores and if you're like me and don't have any Carlton players, it was probably a tough week for you. That's why we have the wash-up! Let's go.
Wrap-Up
The old format will likely return in 2018, but with the return of FPL and the launch of our updated FPLaddicts site (Which I will continue to shamelessly plug) coming this week, I'm going to stick with the game by game highlights for now. Let's see how many people I can offend this week!
The Bulldogs must be enduring the biggest hangover since myself last Saturday. Toby McLean (127) is leading the way for the Doggies at the moment, and that says enough. At least Macrae (103) is trying. The same can't be said for Dahlhaus (85), he saved his neck with a good final quarter. Johannisen (55) is cooked. Laird (135) owed us a big score and he duly delivered, while the Crouch brothers continue to dominate. Brad is firmly on my 2018 watchlist. Jacobs (77) probably should have been moved on weeks ago.
How about the finish down in Tassie?! Tom Mitchell (143) may be as stiff as a broom when it comes to embracing the pig interviews, but I don't care if he keeps racking up 40 disposals every week. Maybe we should give him a year or two at the Hawks to relax a little. Ward (138) cannot be ignored any longer. To be honest the boat probably sailed off into the sunset last week. Having averaged 76 for the first 9 Rounds, he carries a 6 round average of 112.5. Boom. Kelly (136) is undoubtedly an uber premium and probably a player I will select every year for the next 10 years. Jet. Apparently Shaw (118) scored well? Scrolling down the scores in this game I couldn't see a lot of relevancy, if you had any shockers I'd reconsider your value as a Fantasy coach. Good to see Mumford (61) is still flying.
Zaharakis (121), figure that out. Speaking of inconsistent, Myers (103) could have produced that kind of form a month ago! That was about as good as it got in this game which can only be described as one of the worst Fantasy games of the season. That's saying a lot. Adams (87) saved himself with a strong finish, but his form has dropped below 100 ppg. Docherty has flown past him. I didn't even notice it as a non-owner, but I wouldn't have needed to tell Grundy (72) owners that Mason Cox was back. Can't we just leave Stef and Grundy alone? I wasted my restricted free agency position to pick up De Goey (39), his impact was lower than Schofield's errant elbow. Adam Treloar (57) is dead to me. He has reserved a spot for later in the article.
Luke Parker (117) has finally arrived in 2017, it's a shame he made it 2 months late for me. Nevertheless it's one less headache to worry about! Swallow (107) is producing a similar run of form, I'm just waiting for his next injury setback before we do it all again next pre-season. I could use a value forward, do I go back to Touk Miller (110)? Back in the midfield with Gold Coast's injuries once again piling up, Touk had his first ton since Round 3. No. The answer is no. Zak Jones (51) has a couple of screws up in his head loose, and unfortunately he's stuck in some teams like gum to the bottom of a shoe. Anybody is an upgrade at $455k. Tom Lynch (76) really can't do much when the ball doesn't pass halfway, Gold Coast are a rabble. Let's play spot the problem. Queensland isn't a footy state. Brisbane are struggling to hold onto players as it is. Adding a second team? Tassie must be spewing.
It was from Saturday night that we started to see some monster scores, and who else but Dangerfield (150) to dominate yet again. His 63 point final quarter was 126 for a lot of coaches who breathed a sigh of relief after the Pig's earlier clinic. Zorko (181) genuinely looked on track to score 200+ when he sat on 178 midway through the last quarter. Perhaps his owners can let that one slide… Aside from that anomaly when he was tagged, Zorko has put together one of the greatest Fantasy seasons of all time. Are you ready for a laugh, he's still owned by less than 10% of coaches!!! What a crazy season. Duncan (128) continues to average 114, yet hardly receives any plaudits. Selwood (113) has to be considered at just $482k, that is a bargain. I can't believe I'm saying it, but Rockliff (91) is on the chopping block. What a stroke of genius that was. Tuohy (65) continues to let the Zach's down, as does Guthrie (39). They're not having a good month. Stefan Martin (85) was outscored by Stanley (106) and that's just about the tipping point for me. Beams (71) is simply priming himself for Fantasy finals, I see you Dayne. Be ready to pounce.
I tipped the Sainters but wow, that first half was as clinical as I've seen a footy team play. As for Richmond… They couldn't possibly have played any worse if they tried. That was like a country league mismatch. In any other season Seb Ross (134) is a brilliant pick. Fact is it's not another season, and you could find a 105 average midfielder blindfolded. Montagna (126) just gets it done, true veteran and DT legend. Newnes (87) is not any of those things and based on what he has served up lately, he never will be. A game of AFL goes for 4 quarters Newnesy! Martin (73) and Cotchin (67) couldn't win the footy and therefore neither could Richmond. It's a 2 man brigade in midfield for the Tigers. Those selecting Dusty for a nice, comfortable, smooth ride until Round 23 just need to take a look at him. Does he look like that type of guy to you? 150 incoming next week. Roberton (68) is back. Nathan Brown (7) hasn't gone anywhere. Seven! You genuinely have to run away from the footy to produce such tripe, I love his attitude. At least we confirmed his break even can't go any higher!
Blakely (135) surfed his way to another monster score, very quickly joining my list of 'boys'. It sounds worse when you type it like that… Walters (116) continues to drive the knife through my heart. To anybody who says they haven't cried since they were 6, well you haven't sold Michael Walters before he averaged 128. Real men cry. Fyfe (114) is back, 26% of ghost ships enjoyed that score. I look forward to going through this whole rollercoaster again in 2018. Mitch Hibberd (87) deserves a pat on the back, sadly this goes against the better late than never theory. It might as well have been never this season. Nyhouse (67) is a boss. Surely they're making these name pronounciations up now? Daw (37) should probably consider a career in modelling because he isn't ever making it at AFL.
Carlton fans have gone through decades of pain, so it's fair to say they needed this. And no I'm not talking about their improved on field form, I'm talking about their Fantasy scoring! Docherty (152) has to do something crazy not to be this seasons MVP, even with Titch dominating. I thought not owning Dangerfield last season was bad. Ever think back in Primary school it was hilarious to push someone over, and then every time they try to stand up you push them over again? To be fair I still think it's hilarious, but that's exactly what not owning Docherty feels like. By Wednesday I convince myself he'll be tagged next week and I'll be able to afford him in a few Rounds, Sunday night I check to see if he has hit $800k yet. It sucks. Murphy (132) has gone back to back, rewarding those who stuck by him during the byes. My team is slowly reviving itself. Not sure if I've mentioned this before, but Kade Simpson (123) burnt me 3 seasons ago. Holding grudges is bad. I was one good decision away from getting Kreuzer (118) after his bye, instead I traded Michael Walters to Tom Rockliff first and then got Goldstein. Things potentially could have worked out a little better… Cripps (40) is another onto the 2018 watchlist! Hibberd (67) is onto to the never again list. And I mean that. Never ever again. Ever. Never ever.
Ever.
What better way to end the weekend than my beloved Eagles costing me 9/9 tips! They scored just 1346 Fantasy points this week, that's seriously hard to accomplish. Aside from the fact that Lycett is an axe wound, Hurn looks ancient and Priddis is further past it than my Fantasy team, Sheed (49) was my biggest letdown. I'll continue to back him in and select him next season, but I've seen less threat from a Samsung on an aeroplane than Dom on Sunday. Pittard (58) hit form, Gray (76) nearly beat his average, and Powell-Pepper (67) nearly played two thirds of a game. Jokes aside Port were sensational and Ryder (135) continues to dominate. Go away Ebert (126).

Click here to subscribe on iTunes.
I'd set up the poll but I feel it would be an absolute travesty if Dayne Zorko didn't win the Stubby this week, and given his low ownership it could have potentially happened. He does it all. The Zork had 36 touches including 22 kicks, 10 clearances and four goals. On top of this he chases and tackles like a machine, recording another 12 hugs this week. This is his 11th score above 115, 8th above 120, 5th above 130 and 3rd above 150!  Averaging 121.1 in 2017, he's a Fantasy legend and a player I didn't show enough respect. What a man!
This Game Sh*ts Me
Now onto something a little less positive. Every season, every Fantasy coach has that one guy. That one bloke who haunts you all season. For me it's Adam Treloar. What does he have against me? What did I do to deserve this kind of treatment? After Round 3 he was averaging 128 and looking completely unstoppable. I trade him in, then 4 weeks and 1 ton later I have to trade him out due to an injury. This potentially nasty injury turns out to be a one weeker, Adam then returns for a 4 round average of 117. He's back now. He's not bad value at $617,000. I regretfully take him back after his bye. Since then? One ton, then two scores of 98 and 57.
This is completely true. I have owned Treloar for 7 Rounds this season, he has averaged 96 and scored me TWO tons. In the 7 Rounds I haven't owned him, he has averaged 122 with SEVEN tons. You can't make that stuff up. This game sh*ts me.
The Other Bits and Pieces
2276. Shoutout to Hibberd of the Michael variety, Sheed and Treloar for that score. My team actually performed pretty well all things considered. I'm just continuing to fix up my rookies in the build up to Finals, so Nyhuis (Yes I know how it's spelt) is a big chance to come in for me. Goldstein to Darcy is mighty tempting though… Spencer has scarred me for life. Good luck this week legends!
For any of you who do play FPL (Fantasy Premier League) or are interested in giving it a go during the off-season, we should be launching our brand new website this week over at fpladdicts.com. There's nothing new to see there, yet! The official game launches this week so me and the crew will be getting right into it! Hopefully I'll see you some of you over there again.