Deflated – Rd 14 Fantasy Review
Are you feeling deflated after a round full of carnage? Tell your story and get it off your chest.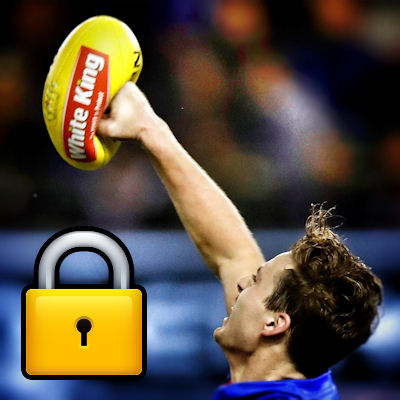 Copy and paste the following in the comments and fill it in. Post your AFL Fantasy results.
Team Name:
Round 14 Scores:
League Results:
Studs:
Duds:
On the Chopping Block:
Vent/Brag/Whatever:
Stay tuned to DT TALK this week for all fantasy advice you could ever need!
2017 averages – Fantasy points for and against (season)
| CLUB | PTS FOR | >100 FOR | >120 FOR | PTS AG | >100 AG | >120 AG |
| --- | --- | --- | --- | --- | --- | --- |
| ADE | 1680.8 | 4.4 | 1.2 | 1591.2 | 3.3 | 1.1 |
| BL | 1522.6 | 3.8 | 1.8 | 1645.1 | 3.9 | 1.1 |
| CAR | 1627.2 | 4.8 | 1.9 | 1600.9 | 3.8 | 1.2 |
| COLL | 1739.7 | 5.3 | 2.2 | 1599.9 | 3 | 0.8 |
| ESS | 1684.2 | 4.1 | 1.6 | 1595.2 | 3.4 | 1.3 |
| FRE | 1531.7 | 2.3 | 0.5 | 1689.3 | 4.2 | 1.5 |
| GC | 1665.6 | 4.2 | 1.2 | 1638.3 | 3.9 | 1.2 |
| GEE | 1622.5 | 4.1 | 1.5 | 1612.6 | 4.4 | 1.2 |
| GWS | 1614.1 | 3.5 | 0.9 | 1552.8 | 2.6 | 0.5 |
| HAW | 1653.9 | 3.3 | 1.5 | 1718.8 | 4.8 | 1.9 |
| MELB | 1695.4 | 4.2 | 1.2 | 1579.1 | 3.1 | 0.9 |
| NM | 1547.3 | 2.1 | 0.2 | 1633.1 | 4.2 | 1.5 |
| PA | 1637.4 | 3.1 | 1.2 | 1619.9 | 3.9 | 1 |
| RICH | 1535.7 | 2.8 | 1 | 1594.3 | 3.2 | 1.5 |
| STK | 1664.3 | 4.4 | 1.1 | 1676.1 | 4.3 | 1.1 |
| SYD | 1582.7 | 3.8 | 0.8 | 1655.7 | 3.7 | 1.2 |
| WB | 1645.9 | 3.2 | 0.5 | 1668.5 | 3.8 | 1.4 |
| WC | 1645.7 | 3.8 | 1 | 1629.7 | 3.8 | 1 |
2017 averages – Fantasy points for and against (last 3 rounds)
| CLUB | PTS FOR | >100 FOR | >120 FOR | PTS AG | >100 AG | >120 AG |
| --- | --- | --- | --- | --- | --- | --- |
| ADE | 1607.3 | 2.7 | 0.7 | 1655.3 | 3.3 | 1 |
| BL | 1669 | 4 | 1.5 | 1459 | 5 | 1.5 |
| CAR | 1580.7 | 4.7 | 2 | 1480.7 | 2.7 | 0.7 |
| COLL | 1828.7 | 6.3 | 3 | 1504 | 0.7 | 0 |
| ESS | 1623.3 | 4 | 1.3 | 1650 | 4.3 | 1 |
| FRE | 1430.3 | 2.3 | 0 | 1854.3 | 6 | 3.3 |
| GC | 1610.3 | 3.3 | 0.3 | 1690.7 | 3.7 | 1.7 |
| GEE | 1654.7 | 3.7 | 1.7 | 1517.3 | 3.3 | 0 |
| GWS | 1610.7 | 5.3 | 2.3 | 1499.7 | 3 | 1 |
| HAW | 1626.3 | 2.3 | 1 | 1766.7 | 4.3 | 1.7 |
| MELB | 1642 | 3.7 | 0 | 1655.3 | 3.7 | 1.3 |
| NM | 1436.7 | 0.7 | 0 | 1742.7 | 5.7 | 2.3 |
| PA | 1596.3 | 2 | 0.3 | 1733.3 | 5.3 | 1.7 |
| RICH | 1693.7 | 4.3 | 1.3 | 1448 | 2.7 | 0.3 |
| STK | 1608 | 3.7 | 0 | 1634 | 3 | 0 |
| SYD | 1659.7 | 5 | 0.7 | 1526.7 | 2.3 | 0.3 |
| WB | 1571.3 | 3 | 1 | 1664.7 | 4 | 0.3 |
| WC | 1561 | 4.3 | 0.7 | 1604.3 | 4.3 | 0.7 |
SHOP NOW: Tom Mitchell beanie | Tom Rockliff beanie