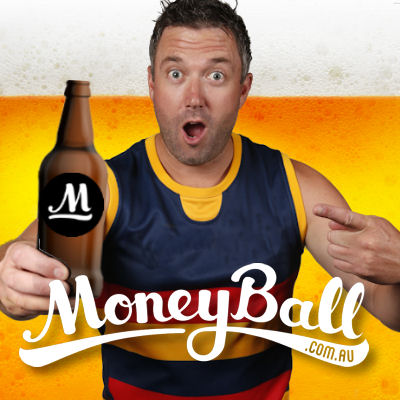 It's the big $5,000 with the winner taking $650 and it pays $34.18 right down to 89th
Richmond v Sydney 1:45pm
Port Adelaide v Brisbane
Gold Coast v Carlton 7:25pm
Just three games to look over this week for the $5,000 Saturday Slam, as this is the final round of the dreaded byes. It's been a horrid runs for our AFL Fantasy teams but there is a light at the end of the tunnel. While we wait for the round to be over though
Good luck and fingers crossed you can turn your $15 entry into something big for a sensational Satur-day and an even better Satur-night.
Dan Houston (DEF, $5,900)
After playing the first few games of the year, Houston proved his scoring potential with some solid numbers like 99, 82 and 75. He has been missing for some time though, but comes back into the team at pretty much the perfect time… to play the Lions.
In losses (which this one should be for Brisbane) the Lions give up a truckload of points and Houston who is eager to cement his spot should be cashing in on his home ground.

Click here to subscribe on iTunes.
Dustin Martin (MID, $10,400)
You'll need a premium big gun today and Dusty will be my #1 man against the Swans, a team he had 114 and 123 against last year. Dusty's record at the MCG this year has been sensational with four of his six scores hitting the heights of 125+.
Add to all this his hot form of 164, 133 and 122 and you'll clearly see why he sits at the top of my 'must have' list today.
Matthew Kreuzer (RUC, $9,200)
Special K only scored 71 when he went head to head with Gold Coast's ruckman Witts in round four, but things have certainly changed since then.
Something has happened in the Blues camp and old mate Kreuzer has found a gear that no one knew he had. With previous scores of 149, 132 and 119 he has certainly taking his game to new heights since that round four effort and should be locked and loaded in your team as one of your first picks. Especially when you see that Archie Smith is named alongside Stef Martin for another week.
Tom Cutler (DEF, $6,600)
Cutler has been in and out of the Brisbane team due to injury and therefore his price hasn't changed a great deal, especially due to a 3 point game he had not too long ago. He had a great 112 last week (was only V Freo) and has shown the ability to score well with numbers such as 102 and 82. In fact, disregarding the injury effect 3 point game, his lowest score this year is only 74.
Ben Ainsworth (MID, $4,900)
Ainsworth has played three games this year for scores of 73 (BRIS), 59 (GWS) and 86 (HAW). He's priced at under $5K and we need bargains, and playing at home on a Saturday night he should be good for 75+. Far too cheap to look past today, so just lock it in now
Robbie Gray (FWD, $7,000)
What a disastrous year this man is having, but at this price, we can not ignore Gray who has nearly averaged 100 in the past.
I'd usually being saying a big fat "NO" to him, but this week, he's at home against the Lions in a game Port should win and win easily. For this to happen, the ball will be sitting forward a lot which just happens to be where Robbie Gray has been spending a lot of his time.
This year, Gray has had some shockers with three scores under 40. Yep, three scores under 40.
The positive side of his season so far is, firstly he's cheap… but he has also had some big scores like a 138 in round 2 and the 125 in round 5. In these games he kicked a total of 11 goals, and today I can see him having another big bag.
Last week against the Bombers in a flogging, Gray still managed 3 goals for 78pts which gives me the impression, that in a big win today, he could be huge!