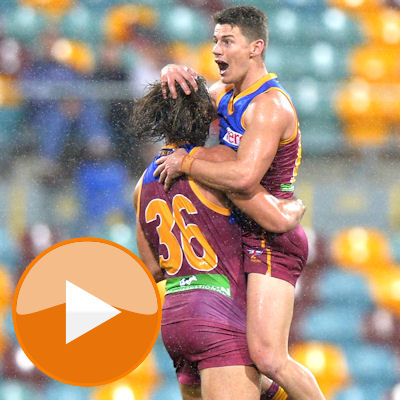 The final siren of the Dees v Pies game has just blown and we're straight into the studio talking Fantasy. Round 12 wasn't too bad from a coaches perspective with some decent scores coming out of our best 18. But we come up to round 13 where plenty of our stars are missing.
The highest averaging player in the competition, Tom Mitchell, is joined by Zach Merrett, Taylor Adams, Josh Kelly, Adam Treloar, Scott Pendlebury and Rory Sloane as guys going at over 110 per game while there are a few popular cows – like Hugh Greenwood – who have the week off making it tough to get an 18 this coming round.
Roy, Calvin and Warnie discuss the round that's gone and get you prepared for the last of the multi-bye rounds… the hardest of all! Goodbyes are hard, badbyes are harder!
Also in this week's podcast:
The highs and lows from round 12
Fantasy news including injuries, suspensions, "Magoos news" and more
Who to target for your Fantasy team
The best 22 for the rest of the season
Questions from social media
Click here to subscribe on iTunes. (Please leave a rating and review to help us move up the charts).
SHOP NOW: Tom Mitchell beanie | Tom Rockliff beanie
2017 averages – Fantasy points for and against (season)
| CLUB | PTS FOR | >100 FOR | >120 FOR | PTS AG | >100 AG | >120 AG |
| --- | --- | --- | --- | --- | --- | --- |
| ADE | 1678.5 | 4.5 | 1.1 | 1582.7 | 3.3 | 1.1 |
| BL | 1532.5 | 4 | 1.9 | 1652.4 | 3.6 | 0.9 |
| CAR | 1632.9 | 4.7 | 1.9 | 1632 | 4.1 | 1.4 |
| COLL | 1737.2 | 5.3 | 2.2 | 1601.3 | 3.3 | 0.8 |
| ESS | 1699.8 | 4.2 | 1.7 | 1587.3 | 3.3 | 1.4 |
| FRE | 1528.2 | 2.3 | 0.5 | 1685.6 | 4.2 | 1.3 |
| GC | 1693.7 | 4.5 | 1.4 | 1622.6 | 3.8 | 1.1 |
| GEE | 1625.9 | 4.2 | 1.5 | 1619.7 | 4.4 | 1.4 |
| GWS | 1618.2 | 3.2 | 0.8 | 1564.3 | 2.7 | 0.5 |
| HAW | 1650.6 | 3.3 | 1.5 | 1719.7 | 4.9 | 1.9 |
| MELB | 1698 | 4 | 1.4 | 1579.4 | 3.1 | 1 |
| NM | 1566.3 | 2.3 | 0.3 | 1624.7 | 4 | 1.5 |
| PA | 1642.9 | 3.4 | 1.4 | 1608.8 | 3.7 | 0.9 |
| RICH | 1523 | 2.8 | 1.2 | 1618.7 | 3.1 | 1.6 |
| STK | 1666.2 | 4.5 | 1.3 | 1690.5 | 4.6 | 1.3 |
| SYD | 1578.9 | 3.7 | 0.9 | 1667.7 | 3.8 | 1.3 |
| WB | 1644 | 3 | 0.3 | 1679 | 4 | 1.6 |
| WC | 1660.7 | 3.6 | 1.1 | 1657 | 3.8 | 1.2 |