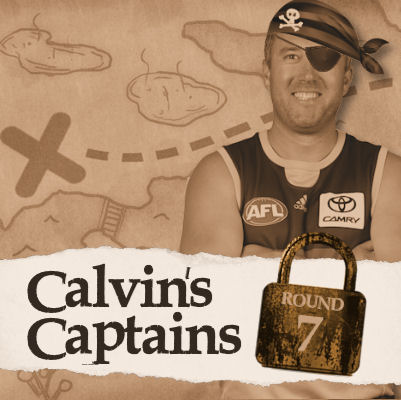 It's on. I'm up chatting all Captains and #AFLFantasy https://t.co/PFdpM0yv1h

— Calvin (@CalvinDT) May 3, 2017
THE #1 MAN
With an average of 143 over his last three games, Rory Sloane is clearly the #1 man in the Fantasy game. He scored a 2017 PB 155 last week and this week, he heads to Hobart to take on the Kangaroos. He forecast for Saturday is for 19 degrees and showers. This shouldn't bother him either way.
He has scored 84, 139 and 79 in his last three games against North Melbourne and could possibly be tagged this week Dumont who did have a run with job against Fyfe (87) not that long ago. Yes, this is a slight concern but Rory is just unstoppable at the moment and should dominate anyone he comes up against.
The final negative I have here is the fact that the Roos are the third hardest team to score against over the last three weeks, only conceding 1×120+ score against them.
With all that said, we're talking about a guy who has a lowest score of 132 in his last 5 games.
CONSISTENT PIGLET
Across the six games so far, Tom Mitchell's consistency has been amazing scoring between 128 and 115. You know what you're getting with this little swine and this week he's up against the second hardest team to score against in Melbourne.
He scored 114 on them last year and over his career he has averaged 106 against them in four games. They are tough to score on though and so far this year, many players have come unstruck against them.
Tom's form though has been great averaging 124 in his last three and if anyone can break the trend, then he's the man.
LIONS v EASIEST
The Sydney Swans are currently the easiest team to score against over the last three weeks, giving up 1750pts per game, over 300 more compared to the hardest team in the GWS. Last week, Carlton went bananas on them with Docherty and Simpson having monster scores of 160 odd. Seven Blues cracked the ton last week so Brisbane get their chance here and we are all hoping the result will be the same at the SCG.
Tom Rockliff is has previous scores of 132, 128 and 141 on the Swans which is enough for me. He last played at the SCG in 2013 for just 85pts but that's not even worth mentioning. His form has been great and although he only managed 100 last week, he still ranks as the 5th best with an average of 127 over the last three weeks.
A disappointing 76 was not what people wanted to see from Dayne Zorko last week, especially after his previous two games of 157 and 139. Zorko, like Rocky, loves playing the Swans and has ripped them apart in the past with scores of 148 and 139. Expect him to bounce back this week in a big way.
Stef Martin scored 92 on Sydney last year and last week, he only managed 86, his worst score for the year. The Sydney ruck department isn't overly intimidating and Stef should basically do as he pleases.
After seeing what the Blues did to Sydney last week, the signs here are very positive. They bleed points and we all know what our little pig gets like when this starts happening.
HOW WILL ROCKY SCORE WITHOUT BEAMS?
Yep, quick research and addition to Calvin's Captain because that's what I do… I'm the people's pirate.
Firstly, hard to say with limited and old data but back to the real most recent stats of 2015, when Rocky played games that Beams missed that year it looked like this. The first time was against the Roos in round 11, 2015 and that day, he was tagged by Ben Jacobs for 53. Yep, Beams out… moves Rocky up the tag order. Sydney don't tag.
After that… Beams then sat out the remainder of the year from round 17 onwards. Over that time the snout got larger with scores of 123, 143, 140, 159 and 149.
So to answer the question up there, how does our pig score without Beams… you be the judge!
ZACH HEADS WEST
Did you know that Zach Merrett loves playing at Domain Stadium in the west?
Oh boy he loves it. In his last three games there he has pumped out numbers of 123, 121 and 137. This week he'll meet the Dockers there and last year against them, Zach scored that 121 that you see above.
The thing is with Zach, you can't keep the man quiet or can you ever doubt his ability to pump out amazing scores. Last week he had just 36pts at the half, and as my #1 captains pick, my twitter fed was going off. Then you blink, and Zach has a 72pt second half and there you go. Not many players can do this… he is one of them and certainly should never be written off.
JUST QUICKLY…
Jack Steven v GWS @ Etihad Stadium – Back in the mix again after a nice 133. He scored 100 and 136 in his last two against the Giants, but they are the hardest to score against at the moment… by a mile, as they haven't conceded a score over 120 in the last three weeks.
Adam Treloar v Carlton @ the MCG – Carlton have given up 17×100+ scores over the last three weeks but the issue here is, Treloar will be tagged by Curnow. He was in his last two games for scores of 75 and 96.
Gary Ablett v Geelong @ Metricon Stadium – Called it last week and Gaz didn't let me down with a monster 162 from 45 touches and 9 tackles. Only had 90 against his old side last year but did have 137 and 140 before that.
Joel Selwood v Gold Coast @ Metricon Stadium – Selwood scored 115pts less this week, than he did in round 5. He does have good numbers against the Suns though with 126 and 137 coming in his last two games.
Nick Riewoldt v GWS @ Etihad Stadium – Sitting too far forward for my liking and therefore needs goals to score. Booted 4 on the weekend for his 110, and he did have 137 on the Giants last year.
Luke Shuey v Port Adelaide @ Adelaide Oval – Another 110 last week and this week, he goes for his 6th straight ton. Lowest score of only 92 on Port in his last 4 games and he'll ton up again for sure.
Marc Murphy v Collingwood @ the MCG – Only has 1×100+ score against the Pies in his last 7 games against them and is coming off scores of 100 and 97. Oh and maybe a Greenwood tag who went to Selwood (60pts) last week. Maybe.
Patrick Dangerfield v Gold Coast @ Metricon Stadium – The Pies are one of his favourites and he needs this after averaging just 95 in his last three games this year. Scored 129 and 138 on the Suns in his last two games but only has 1×100+ score at Metricon over his career of 5 games there.
Dusty Martin v Bulldogs @ Etihad Stadium – I think Dusty could explode this week. He had 103 and 114 on the Dogs in his last 2 games and his form has been solid too.
Taylor Adams v Carlton @ the MCG – Adams had a huge 148 last week but the Blues, for some reason are the only team in his career (6 games), he hasn't scored triple figures against.
ODDS: For those who would like to see the odds for Calvin's Captains for round 7, please follow the link provided right HERE.