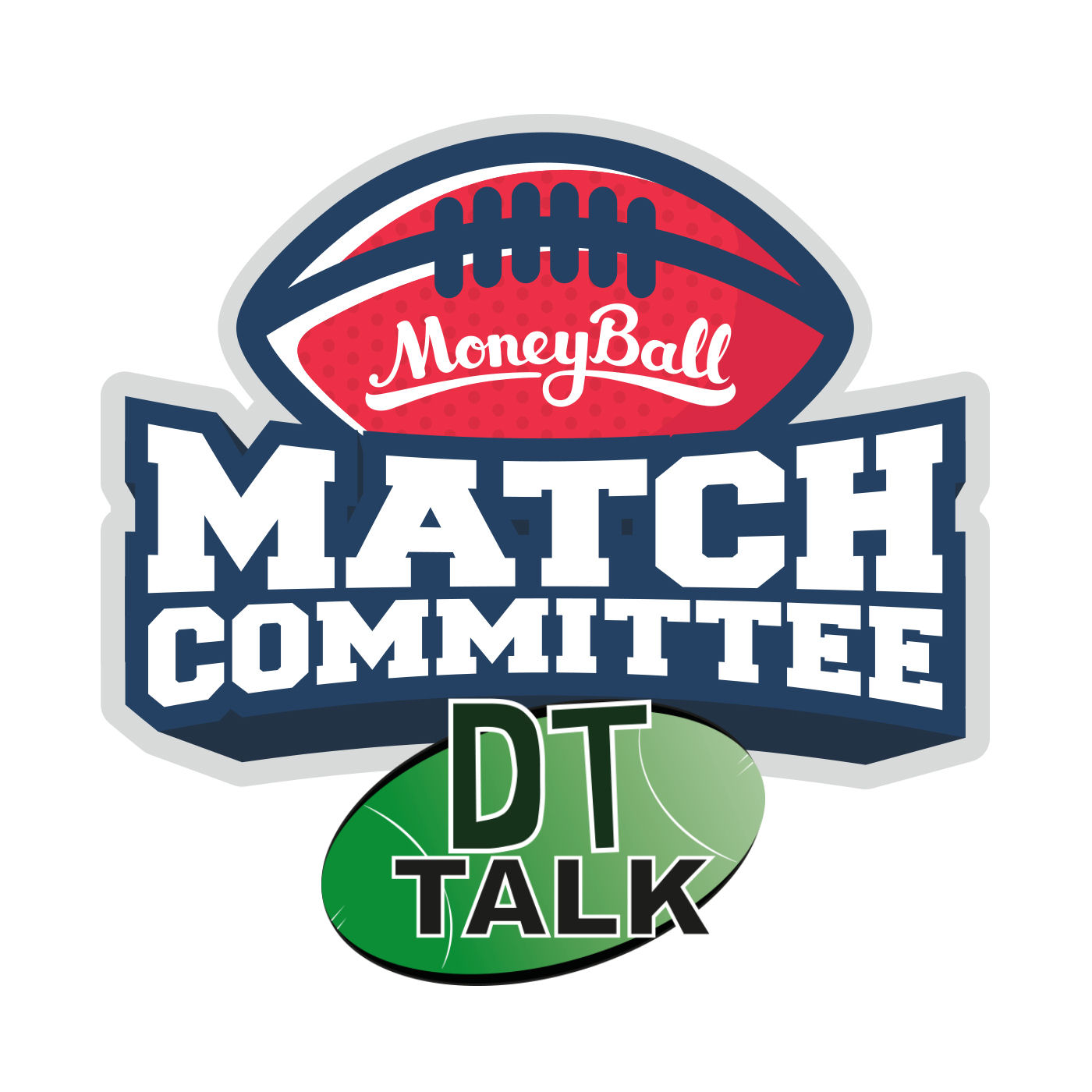 Tbetta here, and welcome to the self-proclaimed top resource for keen Aussie rules Moneyball punters! DFS (Daily Fantasy Sports) is taking off around the world and Moneyball have the perfect platform for you to turn your AFL Fantasy prowess into cold hard cash. Signing up is easy – head to moneyball.com.au and you could be ballin' within minutes.
If you're unsure how DFS works, be sure to head to the 'Help' section for all the info you need to start cashing in on your AFL Fantasy knowledge.
Before we jump into the tips, it's important we quickly outline the changes to Moneyball this season. 
We now have a 'FLEX' slot in our squads, at the expense of the 4th 'MID' position we had previously. Quite simply, you can pick any player in the position, giving us a little more flexibility in forming line-ups.
Point scoring has moved away from the custom formula last season and now sits in line with the scoring system that you already know and love!
With those tweaks in mind, let's start ballin'!
Western Bulldogs vs Sydney
It's going to be extremely tough to look past Zak Jones ($5,100 DEF) this week, especially given his midfield-powered 96 in Round 1. As I said last week, Jones has served his apprenticeship as a small defender and he'll be drawing on the confidence of last week's 72-point first half. With consistent midfield time, Jones is simply way too cheap to ignore as Moneyball haven't bumped his price up yet.
Last week, the Bulldogs conceded 4 scores of 120+, which is significant on it's own. But when you consider that they were all to midfielders in Pendlebury, Treloar, Adams and Sidebottom, then you should be licking your licks like I am this Friday night. Look to stack your team with Sydney's ball-winners where possible, with Josh P. Kennedy ($9,500 MID) and Luke Parker ($9,400 MID) being at the top of the list as in-form Swans. Jake Lloyd ($7,800 MID) is worth looking at from the next tier of midfielders.
It's offical; Dan Hannebery ($9,500 MID) is in fantasy regression. His Moneyball scores have nose-dived since injuring his knee in the GF last year, making for painful reading with totals of 54, 57, 58 and 49. It's a no-brainer for mine – avoid until either a) he shows some semblance of form, or b) his price drops enough to make the risk worth it.
Hawthorn vs Adelaide
Rory Atkins ($6,800 MID) was the Moneyball highlight last week, building a 114-point score on the foundations of 7 tackles and 3 goals. While we shouldn't expect another huge ton (both tackles and goals were career highs), Atkins showed flashes of fantasy nous at the end of 2016 and there's no reason to think that he won't enjoy a classic '3rd Year Break-Out' given his body of work so far this year.
When you're picking the high-priced guys in Moneyball, they need to have a big ceiling to be worth their salary, and Tom Mitchell ($9,200 MID) is the best in the business as far as roofing goes. In fact, did you know that Titch has scored 130+ in an incredible 12 of his last 33 games? To put that in perspective, Rockliff has 10 such games, while Danger has only 7. He's the big dawg in brown and gold, and for once, his scores won't be capped by the whims of a coach overflowing with midfield options.
Speaking of midfield options, Rory Sloane ($9,000 MID) is one you might consider fading this week. All of us think of him as a 'Super Premium' in fantasy circles after pumping out 7 scores of 125+ last year; however, it's worth noting that Sloane has now only scored above 100 once in his past 5 games. It's a similar situation to Hannebery, he's just not worth the risk given current form and price.
GWS vs Gold Coast
Jarrod Witts ($5,300 RU) recorded the most tackles of any ruckman in the first round with 9 (next best being 6), and if that doesn't show his commitment to be being the #1 ruck at the Suns, then I don't know what will. Actually, his ruck work was equally as impressive as his endeavour, winning 37 hitouts last week (5th highest of Round 1) on his way 104 points. Witts is your classic underpriced sole ruckman pick in Moneyball, similar to how we used Tom Hickey at times in 2016. Jump on before his price shoots up in future weeks.
We were worried about whether he'd see MID time this year, but Touk Miller ($7,800 MID) found himself with plenty of time to kill between the arcs last week. He kept himself occupied too, scoring 108 from 27 touches and puts himself firmly on the radar again this week. Don't forget that Touk chugged along at 104 points in the final 8 games of last year in a similar role, so he's definitely underpriced based on what we know he can do!
In the two corresponding matches last season, only 1 player tonned up in both games – Shane Mumford ($7,500 RU). It should come as no surprise that Mummy had 41 and 51 hitouts in those matches, plus 8 tackles on both occasions. Mummy loves rivalries, so is he worth considering against Witts, who's strictly not in the same league as a ruckman?
Brisbane vs Essendon
As we said last week, Shaun McKernan ($6,400 RU) is a completely different player as the sole ruckman, so hopefully you took our advice and rode the former Crow for his 85. Even more impressive (or annoying?) was that it included 7 FA's – his ceiling only grows higher if he can stay on the umpires' good side.
4 Lions hit the ton last week, anyone want to guess who? Yep, Rocky/Zorko/Beams/Stefan were the culprits, and that combo would have been paying $1.10. With both both sides seemingly adopting a high-possession game style this year, you should be looking to nail down one of those guys and Dayne Beams ($8,400 MID) is the cheapest of the Brisbane MIDs. If you're the superstitious type, Beamer has 5 x 110+ scores against the Bombers over his career, his second most against any club (Eagles rank first with 6).
Only two players across the entire competition had at least 27 touches, 7 tackles and 7 marks last week, and it was the past and present Essendon Captains. Both Jobe Watson($7,300 MID) and Dyson Heppell ($8,200 MID) are underpriced due to missing 2016, so jump on board before they swell in price and reap the rewards.
West Coast vs St Kilda
If you rewind back to the end of last year, Jon Giles ($5,500 RU) played a huge role for the Eagles with Naitanui absent and Lycett playing injured, scoring 90 and 70 – now he's without them both. He'll play #1 with Vardy the pinch-hitting back-up, and these guys are always value with increased role. Strongly consider.
This is my favourite stat of the week – I present Josh J Kennedy ($7,700 FWD) and his first game at Domain in last two seasons:
10.1 for 141 against Carlton in 2015
8.2 for 180 against Brisbane in 2016
Aside from a dominant Round 1 showing, he kicked 5.1 against the Saints last year. All signs say BANG and you'd be a brave punter to leave out JJK this week.
Public service announcement: Jack Steven ($9,000 MID) hasn't scored a ton at Domain stadium in his last 4 tries. He's a gun with a massive ceiling but he doesn't like it out West. Plus, the absence of his partner in crime in David Armitage won't make his plight any easier against a top-shelf West Coast engine room in the comfort of their home ground.
Geelong vs North Melbourne
Shaun Higgins ($7,000 FWD) is earning serious midfield time this year, yet us sneaky DFS punters can still pick him as a forward. He won a huge 11 clearances against the Eagles, with the next best being inside fiends in Priddis and Swallow with 6 each. It wasn't a fluke either, as the reborn utility ticked over as 1.09 PPM in the JLT series.
Patrick Dangerfield ($10,000 MID). Do I need to say any more? Maybe I should mention the monstrous 187 points he ripped down against the Roos last year, or the fact that the tagging Jacobs is on the sidelines again. But it's probably overkill, as Danger is a potent mix of a safe basement with a giddy ceiling, making the reigning Brownlow Medallist a bona fide Moneyball pick each and every week.
Geelong only won 18 hitouts as a team against Sandi last week, and they go from one beast to another with a Todd Goldstein ($8,300 RU)-lead North Melbourne – who helped destroy the Eagles 51-29 in hitouts last week. While Goldy doesn't look 100% fit, he should still cruise against one of the easiest ruck opponents in the league.
Melbourne vs Carlton
Clayton Oliver ($6,500 MID) was an absolute beast last week and this probably seems a bit knee-jerk. However, his finish to 2016 was super for a rookie (92, 76 and 93) so it's no surprise that he smashed his PB's with an extra pre-season through the legs. Those new personal highs included 36 touches (previous was 26), 5 marks (3 previously) and 122 AF (previous was 93 in the final round last year).
I talked Jack Viney ($8,600 MID) last week and I know he wasn't great (84 after a slow motion start), but hear me out. You can't ignore the fact that he has history on his side scoring 125 vs the same Carlton midfield last year as he'll face on Sunday. But his value really comes in the need for a lofty ceiling if you want to take down those GPPs. Viney's ceiling is hefty and frequent, scoring 110+ on 10 occasions last season (including 5 over 120).
He's in form after 120 in Round 1, but it might be worth fading Matthew Kreuzer ($6,500 RU) in your Moneyball teams this week. Kreuzer comes up against the Mount Everest of rucking (barring a late withdrawal) in Max Gawn, who destroyed Hickey 49-18 in hitouts. Hickey scored 43 Moneyball points, so make a mental note of that.
Port Adelaide vs Fremantle
Connor Blakely ($6,500 MID) only played more than 70% TOG once last year, yet still averaged 82 AF from Round 9 onwards – he's a fantasy talent, no doubt there. But I was shocked to see he played a career-high 80% TOG on Sunday, and guess what? Blakely scored a very DFS-friendly 90 fantasy points! Who'd have thought that exposure equals production, Ross Lyon? Let's see if the trend continues this weekend, shall we?
Just a reminder that Stephen Hill ($8,200 MID) is an inside threat now, shifting towards the coalface midway through last year. As a result, his CP% increased, and a player that built his career on being a seagull went to another level and started pumping out 13 extra Moneyball points per game. The trend continued in Round 1 against the Cats, collecting 12 CP's and scoring 103, so pick him with confidence again this week.
Ken Hinkley says Robbie Gray ($8,000 MID) will play forward again this week, after managing just 8 disposals for 21 fantasy points in Round 1 in that putrid role. Gray now needs to kick a big bag to produce a worthy score, meaning there are many better options out there at his price.