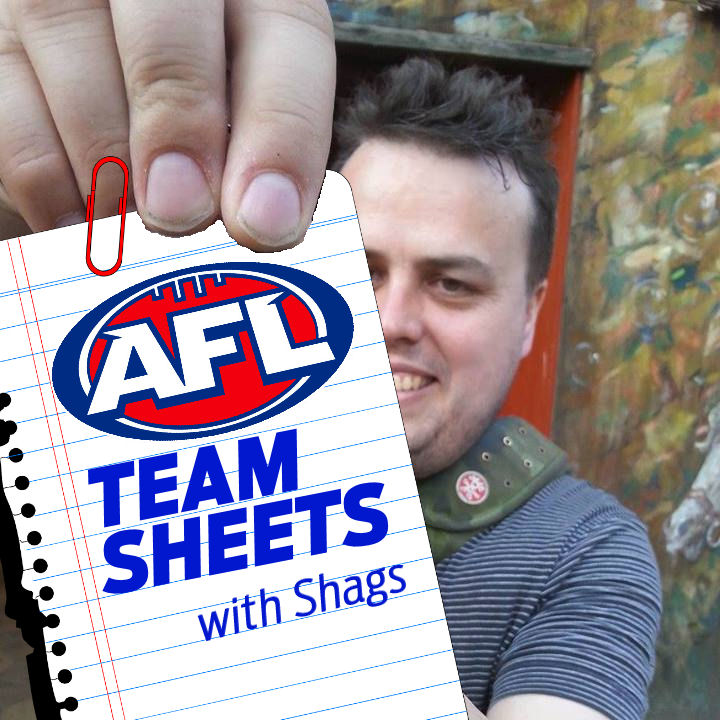 5:00 pm Thursday 31/03/2017
Sunday extended Bench teams are in! All I have to say is rookie Carnage, and its all at one club, North Melbourne. Already knew about Brett Eddy (Fwd $150,000) .
Now we have Braydon Preuss (Ruck $162,000), Declan Mountford (Mid $159,000), Mitchell Hibberd (Def $150,000).
Oh well, at least it gives us a few donuts to use the VC loophole on :/
Fantasy Relevant INs and OUTs – UPDATED
IN:
Robbie Fox (Mid $150,000),
Nic Newman (Def $150,000),
Will Hayward (Fwd $210,000)
Teia Miles (Mid/Fwd $150,000)
David Swallow (Mid $355,000)
Jack Leslie (Def $208,000)
Jonathan Giles (Ruck $348,000)
Leigh Montagna (Def $592,000)
Paddy McCartin (Fwd $248,000)
Luke Hodge (Def $525,000)
Ryan Burton (Def/Fwd $260,000)
*Sunday extended benches check from ~5pm tomorrow.
Harry McKay (Fwd $150,000)
Sam Menegola (Mid $505,000)
Jake Spencer (Ruck $281,000)
Joe Atley (Mid $188,000)
Willem Drew (Mid/Fwd $186,000)
OUT:
Nick Riewoldt (Knee)
David Armitage (Groin)
Troy Menzel (Omitted)
Matthew Kennedy (Omitted)
Pearce Hanley (Family)
Bernie Vince (Suspension),
Joel Smith (Shoulder)
NEW
Brett Eddy (Omitted)
Braydon Preuss (Omitted),
Declan Mountford (Omitted),
Mitchell Hibberd (Omitted
4:30 pm Thursday 31/03/2017
Extended bench selections are up soon, and with quite a few rookies on those benches this is one you wont want to miss.
Early news already that Brett Eddy (Fwd $150,000) will be dropped. Will there be more rookie carnage?
⚠️ Brett Eddy won't be playing this week. A straight swap to Teia Miles (MID/FWD, $150K) seems to be the go. #AFLFantasy https://t.co/KAHdaDdatr

— AFL Fantasy (@AFLFantasy) March 30, 2017
6:30 pm Thursday 30/03/2017
AFL round 2 remaining teams are in! Notes to follow.
Straight of the bat Matthew Kennedy (Fwd $202,000) is an out. So if you wanted either Dan Butler (Fwd $173,000) or Will Hoskin-Elliott (Fwd $258,000) he is an obvious trade out candidate, and you have to trade NOW.
popular preseason rookie Teia Miles (Mid/Fwd $150,000) has been given a shot after hawks loss to Dons last week.
Swans are blooding not one, not two, but three new debutantes in Robbie Fox (Mid $150,000), Nic Newman (Def $150,000), Will Hayward (Fwd $210,000).
Final teams for #AFLTigersPies:

No late changes to either side.

— AFL (@AFL) March 30, 2017
Remaining r2 teams released shortly on club sites / https://t.co/IBZE862aY1
22 changes to Fri/Sat teams.
4 confirmed outs for Sunday squads.

— Patrick Keane (@AFL_PKeane) March 30, 2017
5:30 pm Thursday 30/03/2017
Full weekend teams will be named from ~6:15pm tonight. Some late news, it appears that Max Gawn (Ruck $642,000) had a training mishap where he injured his wrist, but he is still expected to play. He is also still sore from a back injury last week. This is a definite watch this space for owners. Confirming earlier news David Swallow (Mid $355,000) will play his first match in almost two years.
6:25 pm Wednesday 29/03/2017
Teamsheets for partial lockout game Tiges vs Pies are IN! There doesnt seem to be any particularly exciting ins Fantasy wise, unless you are looking for an extreme outside POD eg James Aish (mid $384,000), Kane Lambert (Fwd $383,000). I'm not going there.
None of the outs in Hunt, Lloyd, McIntosh, Cox or Varcoe will make coaches sweat either. Other than to say Cox being dropped is good news for Grundy owners. (Thanks to MGPT in comments below for pointing this out).
Rd2 Richmond/Collingwood teams named shortly on clubs sites & https://t.co/IBZE85KA6t. Five changes across the two clubs for the game.

— Patrick Keane (@AFL_PKeane) March 29, 2017
5:30 pm Wednesday 29/03/2017
Teamsheets for Tiges vs Collingwood Thurs game will be released from ~6:15pm tonight. Its another partial lockout game, so make sure any trades involving Tiges or Pies players are done before 7:20pm AEST on Thursday. Again you will only have a brief window to check full weekend teams from 6:15pm Thurday night before the partial lockout at 7:20pm.
For the Thursday match, we already know that not so Fantasy relevant Travis Varcoe (Fwd $404,000) was offered a 1 match ban, but could give opportunity for a new selection this week.
As for other weekend matches, a bit of selection news for Saints already during the week with Saints player David Armitage (Mid $503,000) ruled out for this Saturday and possibly for up to two weeks. There is however great news for Nick Riewoldt (Fwd $659,000) which his injury, that to me looked really bad, could turn out to be only 1 or 2 weeks. Also for the saints Leigh Montagna (Def $592,000) looks a possibility to make a return giving us another Def premo option, and Paddy McCartin (Fwd $248,000) looks set to be Nroos replacement.
For those who have David Swallow (Mid $355,000) suns are confident that he will line up this week.
Not as Fantasy relevant but worth mentioning Cats Cameron Guthrie (Mid $485,000) looks set to miss another week, but late withdraw ruck Zac Smith (Ruck $397,000) looks set to play. Not so Fantasy relevant Majak Daw (Fwd/Ruck $354,000) looks set to play, which is yet another tall to play with Braydon Preuss (Ruck $162,000) and Todd Goldstein (Ruck $576,000) which could potentially influence their scoring potential.
Both Nathan Wilson (Def $384,000) and Jacob Hopper (Mid/Fwd $391,000) are both looking likely for GWS, but they are both awkward midpricers.
You should already be aware Bernie Vince (Mid/Def $557,000 ) has been offered a 1 week suspension.
Also a quick watch this space note, Swans are hopeful Isaac Heeney (Fwd $442,000) is on the mend from his Glandular fever and could be good by round 3.
Important times to remember:
Teamsheets Tiges vs Pies ~6:15pm EST Wednesday 29/03/2017
Remaining teams for weekend ~6:15pm EST Thurs 30/03/2017
Late changes Tiges vs Pies from ~6:20pm EST Thurs 30/03/2017
Partial Lockout Tiges vs Pies 7:20pm EST Thurs 30/03/2017
Sunday games Extended bench selection ~5:00pm EST Friday 31/03/2017
Late changes Dogs vs Swans from ~6:50pm EST Friday 31/03/2017
Full Lockout Dogs vs Swans 7:50pm EST Friday 31/03/2017
Updates
Phew ? https://t.co/7ePw8PcqRk

— St Kilda FC (@stkildafc) March 27, 2017
St Kilda midfielder David Armitage will miss the clash with West Coast on Saturday night after picking up a groin… https://t.co/21tcptE1n0

— The AFL Update (@TheAFLupdate) March 29, 2017
All players accept MRP penalties. No Tribunal 28/3.
TVarcoe, BVince; 1 game
LCasboult; $1000
HHartlett, ZTuohy, CMcCarthy, MWalters; $1500

— Patrick Keane (@AFL_PKeane) March 28, 2017
Jacob Hopper is ready to jump into the side for the @GWSGIANTS. https://t.co/hAG4ziFi0z

— AFL (@AFL) March 29, 2017
Thursday March 30
RIC
IN Lambert, Short, Lennon
OUT Hunt, Lloyd, McIntosh

COLL
IN Aish, Broomhead
OUT Cox Varcoe#AFL #AFLTigersPies#AFLFantasy #SuperCoach pic.twitter.com/AL3KwyhZ9H

— aflratings.com.au (@aflratings) March 29, 2017
Richmond v Collingwood, MCG (7.20pm)
B Alex Rance, David Astbury, Dylan Grimes
HB Reece Conca, Bachar Houli, Brandon Ellis
C Dion Prestia, Shane Edwards, Shaun Grigg
HF Daniel Rioli, Ben Griffiths, Dan Butler
F Dustin Martin, Jack Riewoldt, Jason Castagna
FOL Toby Nankervis, Trent Cotchin, Josh Caddy
I/C Nick Vlastuin, Ben Lennon, Jayden Short, Kane Lambert
EMG Ivan Maric, Anthony Miles, Taylor Hunt
IN
Ben Lennon, Jayden Short, Kane Lambert
OUT
Taylor Hunt (Omitted), Sam Lloyd (Omitted), Kamdyn McIntosh (Omitted)
MILESTONES: Dan Butler – Played 1st game
B Jeremy Howe, Henry Schade, Jackson Ramsay
HB Josh Smith, Ben Reid, Brayden Maynard
C Steele Sidebottom, Scott Pendlebury, Jack Crisp
HF Jarryd Blair, Jesse White, Tim Broomhead
F Alex Fasolo, Darcy Moore, Chris Mayne
FOL Brodie Grundy, Adam Treloar, Taylor Adams
I/C Tyson Goldsack, James Aish, Tom Phillips, Will Hoskin-Elliott
EMG Lynden Dunn, Josh Daicos, Mason Cox
IN
Tim Broomhead, James Aish
OUT
Mason Cox (Omitted), Travis Varcoe (Suspension)
Shag's Watchlist
I'm a firm believer that at this stage in the season, high priority needs to be on chasing rookie bolters. I'm also going to sound like a broken record and name two players which I also named last week, but there is a very good reason. The disadvantage of course is not knowing what rookies are ommitted from the remaining weekend. Make sure you quickly check tomo from ~6:15pm.

Will Hoskin-Elliott (Fwd $258,000) or WHE as he is fondly called by his AF coaches, was one of the few rookie priced players to not let us down last week. Already possibly out of price range for many, his 95 score and BE of 2 means if you didnt start him, and you want him, this is the week to go.

Dan Butler (Fwd $173,000) bounched out a very handy 72 in his first match, and looked very lively in the Tiges line up. His BE is -6 and his price remains relatively cheap, if you havent already got him, definitely a worthwhile swap for a failed rookie.
Friday March 31
Western Bulldogs v Sydney Swans, Etihad Stadium (7.50pm)
B Zaine Cordy, Fletcher Roberts, Jason Johannisen
HB Easton Wood, Marcus Adams, Robert Murphy
C Lachie Hunter, Luke Dahlhaus, Matthew Boyd
HF Jack Macrae, Tom Boyd, Jake Stringer
F Stewart Crameri, Travis Cloke, Liam Picken
FOL Tom Campbell, Marcus Bontempelli, Tom Liberatore
I/C Matthew Suckling, Shane Biggs, Caleb Daniel, Lin Jong
EMG Clay Smith, Toby McLean, Josh Dunkley
IN
Marcus Adams, Tom Campbell
OUT
Dale Morris (Leg), Toby McLean (Omitted)
MILESTONES: Tom Liberatore – Playing 100th game
B Nick Smith, Heath Grundy, Zak Jones
HB Jeremy Laidler, Harrison Marsh, Callum Mills
C Kieren Jack, Josh P. Kennedy, Jake Lloyd
HF Harry Cunningham, Kurt Tippett, George Hewett
F Sam Reid, Lance Franklin, Jordan Foote
FOL Sam Naismith, Luke Parker, Dan Hannebery
I/C Oliver Florent, Robbie Fox, Nic Newman, Will Hayward
EMG Aliir Aliir, Callum Sinclair, Dean Towers
IN
Robbie Fox, Nic Newman, Will Hayward
OUT
Daniel Robinson (Collarbone), Dane Rampe (Arm), Dean Towers (Omitted)
NEW
Robbie Fox, Nic Newman, Will Hayward
MILESTONES: Sam Reid – Playing 100th game, Oliver Florent – Played 1st game
Shags' Watchlist

With injuries to Rampe, Robinson and ommision of Towers, Swans gives us 3 new rookies! Of the 3 the most fanfare seems to be for Nic Newman (Def $150,000) who is a mature aged rookie and previously winner of Fothergill-Round Medal in 2014 so he comes with some pedigree. The distinct lack of Def rookies at the moment, and few failed last week makes him mighty tempting.
Saturday April 1
Hawthorn v Adelaide, MCG (1.45pm)
B Ben Stratton, James Frawley, Shaun Burgoyne
HB Luke Hodge, Josh Gibson, Grant Birchall
C Liam Shiels, Jaeger O'Meara, Isaac Smith
HF Luke Breust, Jack Gunston, Cyril Rioli
F Ty Vickery, Jarryd Roughead, Paul Puopolo
FOL Ben McEvoy, Will Langford, Tom Mitchell
I/C Ricky Henderson, Ryan Burton, Kade Stewart, Teia Miles
EMG Brendan Whitecross, Taylor Duryea, Daniel Howe
IN
Luke Hodge, Ryan Burton, Kade Stewart, Teia Miles
OUT
Taylor Duryea (Omitted), Billy Hartung (Omitted), James Sicily (Omitted), Ryan Schoenmakers (Omitted)
NEW
Teia Miles
B Jake Kelly, Daniel Talia, Rory Laird
HB Andy Otten, Kyle Hartigan, Brodie Smith
C David Mackay, Matt Crouch, Rory Atkins
HF Curtly Hampton, Mitch McGovern, Tom Lynch
F Eddie Betts, Taylor Walker, Josh Jenkins
FOL Sam Jacobs, Richard Douglas, Rory Sloane
I/C Luke Brown, Charlie Cameron, Wayne Milera, Riley Knight
EMG Jake Lever, Harrison Wigg, Troy Menzel
IN
Taylor Walker
OUT
Troy Menzel (Omitted)
Shags' Watchlist

Another rookie gift for us, with a preseason popular pick Teia Miles (Mid/Fwd $150,000). I think his Job Security is a bit shaky and he will definitely need to perform to hold his spot over axed hawks players. His JLT scores were decent enough with 63 and 58.
He comes cheap, and his DPP status is handy.
GWS Giants v Gold Coast Suns, Spotless Stadium (4.35pm)
B Zac Williams, Phil Davis, Nick Haynes
HB Heath Shaw, Adam Tomlinson, Matt Buntine
C Tom Scully, Callan Ward, Toby Greene
HF Steve Johnson, Rory Lobb, Jeremy Cameron
F Devon Smith, Jonathon Patton, Josh Kelly
FOL Shane Mumford, Dylan Shiel, Ryan Griffen
I/C Jacob Hopper, Tim Taranto, Adam Kennedy, Nathan Wilson
EMG Matthew Kennedy, Daniel Lloyd, Sam J. Reid
IN
Jacob Hopper, Nathan Wilson
OUT
Tendai Mzungu (Hamstring), Matthew Kennedy (Omitted)
MILESTONES: Toby Greene – Playing 100th game, Tim Taranto – Played 1st game
B Jesse Joyce, Steven May, Matt Rosa
HB Kade Kolodjashnij, Rory Thompson, Adam Saad
C David Swallow, Gary Ablett, Alex Sexton
HF Michael Barlow, Tom J. Lynch, Callum Ah Chee
F Touk Miller, Peter Wright, Jack Martin
FOL Jarrod Witts, Aaron Hall, Jarryd Lyons
I/C Jack Leslie, Sean Lemmens, Ben Ainsworth, Jack Bowes
EMG Jesse Lonergan, Josh Schoenfeld, Brayden Fiorini
IN
David Swallow, Jack Leslie
OUT
Josh Schoenfeld (Omitted), Pearce Hanley (Family)
MILESTONES: Ben Ainsworth – Played 1st game, Jack Bowes – Played 1st game
Shags' Watchlist

Basically his first game for two years, David Swallow (Mid $355,000) is a gun. The only question is how injury affected his comeback will be, especially being a late withdraw last week. A few who started him will breath a sigh of relief he is named this week. Could be a sneaky upgrade for a failed rookie if thats what you are looking for.
Brisbane Lions v Essendon, Gabba (7.25pm)
B Nick Robertson, Darcy Gardiner, Ryan Harwood
HB Sam Mayes, Harris Andrews, Tom Cutler
C Dayne Zorko, Mitch Robinson, Rohan Bewick
HF Lewis Taylor, Eric Hipwood, Daniel Rich
F Jake Barrett, Michael Close, Daniel McStay
FOL Stefan Martin, Dayne Beams, Tom Rockliff
I/C Ryan Bastinac, Tom Bell, Ryan Lester, Jack Frost
EMG Ben Keays, Claye Beams, Archie Smith
IN
Jack Frost
OUT
Ben Keays (Omitted)
NEW
Jack Frost
B Mark Baguley, Michael Hartley, Brent Stanton
HB Brendon Goddard, Michael Hurley, Patrick Ambrose
C Zach Merrett, Dyson Heppell, James Kelly
HF Travis Colyer, Cale Hooker, Kyle Langford
F Orazio Fantasia, Joe Daniher, Darcy Parish
FOL Shaun McKernan, Jobe Watson, Ben Howlett
I/C Andrew McGrath, Martin Gleeson, David Zaharakis, Anthony McDonald-Tipungwuti
EMG James Stewart, Heath Hocking, Matt Dea
IN
Ben Howlett
OUT
Josh Green (Hamstring)
MILESTONES: Brent Stanton – Playing 250th game, Andrew McGrath – Played 1st game
Shags' Watchlist

With no Fantasy relevent inclusions in this game, I'm going with surprise bolter Andrew McGrath (Def/Mid $276,000) who was super impressive in the bombers win last week with a 96. He is getting a bit too expensive as a cashcow for many, however with last years Bunnies (Unsure if this years bunnies) Brisbane, you might back him to go big again, with a BE of 5 still has cash to make.
West Coast Eagles v St Kilda, Subiaco Oval (7.40pm)
B Shannon Hurn, Thomas Barrass, Sharrod Wellingham
HB Jackson Nelson, Jeremy McGovern, Brad Sheppard
C Jack Redden, Matt Priddis, Andrew Gaff
HF Mark LeCras, Jack Darling, Elliot Yeo
F Jamie Cripps, Josh J. Kennedy, Josh Hill
FOL Jonathan Giles, Luke Shuey, Sam Mitchell
I/C Dom Sheed, Chris Masten, Nathan Vardy, Mark Hutchings
EMG Liam Duggan, Will Schofield, Kurt Mutimer
IN
Thomas Barrass, Jonathan Giles, Dom Sheed
OUT
Lewis Jetta (Glute), Eric Mackenzie (Soreness), Drew Petrie (Hand)
MILESTONES: Jamie Cripps – Playing 100th game
B Jarryn Geary, Nathan J. Brown, Jimmy Webster
HB Jack Newnes, Jake Carlisle, Dylan Roberton
C Shane Savage, Jack Steele, Jack Billings
HF Jack Lonie, Josh Bruce, Maverick Weller
F Jade Gresham, Tim Membrey, Paddy McCartin
FOL Tom Hickey, Sebastian Ross, Jack Steven
I/C Luke Dunstan, Blake Acres, Leigh Montagna, Sam Gilbert
EMG Billy Longer, Jack Sinclair, Daniel McKenzie
IN
Paddy McCartin, Blake Acres, Leigh Montagna
OUT
Nick Riewoldt (Knee), David Armitage (Groin), Nathan Wright (Omitted)
Shags' Watchlist

I said earlier that this week should be about fixing rookies (unless you have an injury) however with no real rookie options my watchlist will be focused on the return of Fantasy royalty Leigh Montagna (Def $592,000) who returns as a possible Defender premium upgrade, and with only 1.87% ownership, a serious POD option. Definitely watch his form first and consider down the track.
Sunday April 2
*Sunday extended benches are updated from ~5pm Friday
Geelong v North Melbourne, Etihad Stadium (1.10pm)
Final rd2 Sunday teams named:
Geel v NMelb
Int; Cowan, McCarthy, Parfitt, Ruggles.
Emerg; Bews, Menegola, Smith.
Lang in for Cockatoo.

— Patrick Keane (@AFL_PKeane) March 31, 2017
NM/Geel
Int; Cunnington, Mullett, Garner, Daw
Em; Preuss, Hibberd, Mountford
Cunnington Daw Mullett Garner 4 Waite Hibberd Preuss Mountford.

— Patrick Keane (@AFL_PKeane) March 31, 2017
B Andrew Mackie, Tom Lonergan, Zach Tuohy
HB Jackson Thurlow, Lachie Henderson, Tom Stewart
C Mitch Duncan, Joel Selwood, George Horlin-Smith
HF Jordan Murdoch, Harry Taylor, Darcy Lang
F Steven Motlop, Tom Hawkins, Daniel Menzel
FOL Rhys Stanley, Patrick Dangerfield, Mark Blicavs
I/C Josh Cowan, Lincoln McCarthy, Brandan Parfitt, Tom Ruggles
EMG Jed Bews, Sam Menegola, Zac Smith
IN
Darcy Lang
OUT
Nakia Cockatoo (Hand)
B Marley Williams, Scott D. Thompson, Luke McDonald
HB Jamie Macmillan, Robbie Tarrant, Shaun Atley
C Sam Gibson, Trent Dumont, Andrew Swallow
HF Nathan Hrovat, Lachlan Hansen, Jy Simpkin
F Lindsay Thomas, Ben Brown, Kayne Turner
FOL Todd Goldstein, Jack Ziebell, Shaun Higgins
I/C Ben Cunnington, Aaron Mullett, Taylor Garner, Majak Daw
EMG Braydon Preuss, Mitchell Hibberd, Declan Mountford
IN
Ben Cunnington, Aaron Mullett, Taylor Garner, Majak Daw
OUT
Braydon Preuss (Omitted), Declan Mountford (Omitted), Mitchell Hibberd (Omitted), Jarrad Waite (Shoulder)
Shags' Watchlist
Well this match went from many rookie options to, well, quite a few less (Thanks North!). So I have to go with…


Well, 42 is nothing to write home about, but for a def rookie its certainly not the end of the world. Tom Stewart (Def $178,000) has good Job security it seems at least, and really beggars cant be choosers really.
Melbourne v Carlton, MCG (3.20pm)
Melb v Carl
Int; Tyson, Hannan, Neal-Bullen, Harmes.
Emerg; Kent, Spencer, Kennedy.
Tyson, Harmes for Vince, Smith.

— Patrick Keane (@AFL_PKeane) March 31, 2017
Carl v Melb
Int; Armfield, E Curnow, Smedts, Thomas.
Emerg; Kerridge, Graham, McKay.
Unchanged.

— Patrick Keane (@AFL_PKeane) March 31, 2017
B Jayden Hunt, Oscar McDonald, Jake Melksham
HB Neville Jetta, Tom McDonald, Nathan Jones
C Christian Salem, Jordan Lewis, Billy Stretch
HF Clayton Oliver, Sam Weideman, Jack Watts
F Christian Petracca, Jesse Hogan, Jeff Garlett
FOL Max Gawn, Angus Brayshaw, Jack Viney
I/C Dom Tyson, Mitch Hannan, Alex Neal-Bullen, James Harmes
EMG Dean Kent, Jake Spencer, Ben Kennedy
IN
Dom Tyson, James Harmes
OUT
Bernie Vince (Suspension), Joel Smith (Shoulder)
MILESTONES: Mitch Hannan – Played 1st game
B Jarrod Pickett, Caleb Marchbank, Lachie Plowman
HB Harrison Macreadie, Sam Rowe, Sam Docherty
C Matthew Wright, Bryce Gibbs, Kade Simpson
HF Jack Silvagni, Levi Casboult, Charlie Curnow
F Simon White, Jacob Weitering, Sam Petrevski-Seton
FOL Matthew Kreuzer, Patrick Cripps, Marc Murphy
I/C Dennis Armfield, Ed Curnow, Billie Smedts, Dale Thomas
EMG Sam Kerridge, Nick Graham, Harry McKay
IN
No Change
MILESTONES: Jarrod Pickett – Played 1st game, Harrison Macreadie – Played 1st game, Sam Petrevski-Seton – Played 1st game
Shags' Watchlist

With the lowest BE in the game of -14 after an 88, everyone should be considering getting Mitch Hannan (Fwd $190,000) who is a rookie bolter that flew under everyones radar. Anyone watching the Dees game last week would have been really impressed. 2nd game in a row being selected is a great indication for his JS for the time being as well.
Port Adelaide v Fremantle, Adelaide Oval (4.40pm)
Port v Frem
Int; Amon, Impey, Houston, S Gray.
Emerg; Eddy, Drew, Atley.
Impey for Eddy.

— Patrick Keane (@AFL_PKeane) March 31, 2017
Frem v Port
Int; Dawson, Blakely, Tucker, Suban.
Emerg; Hughes, Sheridan, Taberner.
Unchanged.

— Patrick Keane (@AFL_PKeane) March 31, 2017
B Darcy Byrne-Jones, Tom Clurey, Jack Hombsch
HB Matthew Broadbent, Tom Jonas, Hamish Hartlett
C Brad Ebert, Ollie Wines, Jared Polec
HF Sam Powell-Pepper, Justin Westhoff, Chad Wingard
F Jackson Trengove, Charlie Dixon, Aaron Young
FOL Paddy Ryder, Travis Boak, Robbie Gray
I/C Karl Amon, Jarman Impey, Dan Houston, Sam Gray
EMG Brett Eddy, Willem Drew, Joe Atley
IN
Jarman Impey
OUT
Brett Eddy (Omitted)
B Cameron Sutcliffe, Joel Hamling, Lee Spurr
HB Garrick Ibbotson, Michael Johnson, Danyle Pearce
C Stephen Hill, Lachie Neale, Bradley Hill
HF Shane Kersten, Cam McCarthy, Ed Langdon
F Michael Walters, Jonathon Griffin, Lachie Weller
FOL Aaron Sandilands, Nat Fyfe, David Mundy
I/C Zac Dawson, Connor Blakely, Darcy Tucker, Nick Suban
EMG Ethan Hughes, Tommy Sheridan, Matt Taberner
IN
No Change
MILESTONES: Danyle Pearce – Playing 250th game
Shags' Watchlist

Dan Houston (Fwd $167,000) looked like a bit of a slow burn rookie option, but Injuries to a few port players such as Pittard has given him an opportunity. The Port website is talking him up which is a great indication for his Job security. With a handy 61 last week and a BE of 0, he has plenty of cash making potential and if you dont already have him, is still cheap.