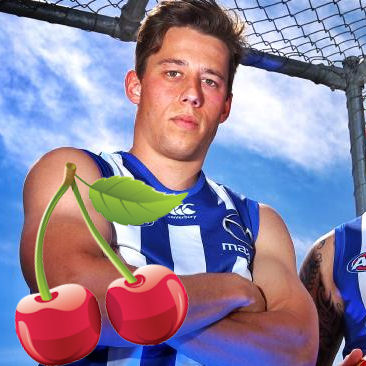 Season 2017 starts tomorrow evening and I for one could not be keener to see these 18 teams back on the park, especially my beloved Hawks on Friday night. Thursday night will see Fantasy coaches around the country take their intensity up a notch, keeping a close eye on their current players, players to be, potential rookie recruits and, most importantly, the players that coaches think will increase their average by at least a few points.
I'm back this season to help you guys pick those value players, fallen premiums and potential piglets in the making who are under-priced for whatever reason. If you read any of my articles last year you'd know that I usually do a write-up on my three top players in their respective positions and then a "Next 5" section to round out the top 8 value players of every position. However, as it is pre-season and there's SO much value around, I've decided to do a write-up for the five top players (only three in the Rucks) and then a "Next 5" section, just to cover a few more players.
*NOTE* – A mid-pricer is a player who is between $250,000 – $550,000, not a rookie but also not a premium player who will cost you top dollar.
Defenders:
Jackson Thurlow – $282,000 (priced at 47.55) predicted average – 75:
After a full season off due to injury Jacko is back and way ahead of schedule Source. The young Tassie boy has always been loaded with talent but has just never had the opportunity to show it at Geelong due to injury and lack of opportunity. There are quite a few warning tags that come with picking Thurlow. The most obvious one is injury; Jacko is coming off a torn ACL which is never good. ACL is a terrible injury to recover from and can reoccur due to weakening in the knee, especially if somebody has missed a beat in their recovery or is rushed back. So, while Jackson coming back a bit sooner than expected is great for us, it does have a few alarms ringing in my head. Another rather alarming thing about picking Thurlow in your backline is the fact that, Fantasy-wise, he's never actually been that good. In 2013 his average from his 4 games was 59.8, 2014 was 50 from 4 games, 2015 was 66.7 from 19 games and in 2016 he didn't play at all. Not exactly fire Fantasy numbers, right? In fact, Thurlow has literally only tonned up twice in his career AND he's even had a one possession game, yikes. There is a huge plus to counter this particular negative however, and that would be the retirement of old 'Boris' Enright. Geelong's loss is every Fantasy coach's gain as far as I'm concerned because Jacko is set to fill that role perfectly. Just picture it now, a young Corey Enright prowling the backline picking up +6's (mark and kick) everywhere whilst only setting you back $282,000! Now, clearly Jackson doesn't quite pump out the scores that Boris used to give us but he should comfortably get himself a 70 average at the minimum, so long as he can stay on the park, giving him a price increase of at least 22 points which is INSANE value. He's comfortably the player with the most value in the backline, gaining a minimum of $130k before plateauing close-ish to the bye rounds. If you're willing to risk him with injury, then lock him in your side for around 10 weeks and worry about other players. Even if, god forbid, he does get another serious injury, everybody has two trades a week so it shouldn't matter too much. He's in my team, I'd suggest getting him in yours too.
Ryan Burton – $260,000 (priced at 43.8) predicted average – 68:
He's my little secret but I feel obliged to share him with you if I want to write these articles. Keep an eye on him in the JLT series but I think Burto could end up being a serious money-maker if given the chance. Playing off half-back and sometimes in the guts, Ryan is pure class with the leather and I've heard on the grapevine that he is highly touted by his peers at Hawthorn. The thing is, Ryan played 4 games last year including a final and never truly cemented his spot. Now, we can give him some slack as he is a first-year player and he was trying to break into a team that had just gone back-to-back-to-back but, unfortunately for us in the Fantasy world, first-year excuses don't cut it even slightly. The thing I like about Burton is the fact that he will be a star and is certainly going to score more than his 44 price-tag if he plays enough, we just need to wait for him to be named. Burton didn't exactly set the Fantasy world alight in his four games either with 55, 47, 61 and a measly 24 in the Qualifying final against Geelong. Yes, those aren't exciting numbers but he's an extremely good player and it doesn't take much for him to improve on his price. I think, so long as he gets regular games, a 20-point improvement is pretty much a given. He must have earned a lot of respect in his first year at the Hawks because he has been given the famous #5 in just his second season! This makes me think he's above the likes of Kieran Lovell and possibly even players like Will Langford and Dan Howe. There's definitely a couple of spots for him, it just depends on where Clarko and the Hawk's staff have him in the pecking order, but I think it's higher than most people realise. I guess we'll see in the JLT so watch carefully and try to find room for him if he plays.
Kade Kolodjashnij – $437,000 (priced at 73.68) predicted average – 93:
My (ex)boy KK burned me hard last year. He was my lock in the backline because he's just such a gun and he had a huge 2015 averaging 83.8. I was more excited about him than I was about Jason Johannisen and that's saying something! He then proceeded to make me tear my hair out, starting the season poorly, costing me a huge amount of money and then by me getting him back in after I'd traded him out. He averaged over 11 points less than 2015, that is absolutely horrid, I'm so disgusted that I may not be able to pick him again. However, this certain Sun has way too much talent to ever put on the "Never Again" list. The thing that impresses me most about Kolo is his marking. He averaged 6 marks per game last year and that wasn't even his best Fantasy scoring year! With things improving at the Suns I just feel like it could all be looking up for Kade and the rest of his team and his playing could see some improvement. Watching Gold Coast play last year; it was easy to see that there wasn't a lot going right over there and this took a heavy hit on all Suns players' scoring ability, especially going forward. Kade had to spend a lot of time locking down opponents instead of rebounding 50's and even snagging a couple of sausage rolls which heavily effects his Fantasy scoring. Therefore, I think KK's scoring depends on how the Gold Coast plays; they don't necessarily need to win but they do need to become a bit more potent attacking with the ball, or even getting the ball. If they can do that, Kolo will be less defensive and more a rebounding defender which is good news for us and could mean an $80k+ increase. Watch closely.
Zachary Williams – $498,000 (priced at 84.00) predicted average – 98:
I started to bandwagon on Z-Will last season thanks to my mate Liam (@LiamEvans25 on Twitter) bringing him to the forefront of my mind and my Fantasy team and I can honestly say I don't regret it one bit. I do have one big negative on Zac and that is his consistency, last season he was certainly one of those players who could give you a 100+ and then follow it up with a sub-50 which isn't acceptable for anybody priced over about $200,000. However, coming into his fifth season in the AFL I think Zac is ready to put some more consistency on the board and starting to perform even more strongly than he did at times last season, possibly with a bit more midfield time too! Champion Data even agree with me, labelling Zachary as 'the most underrated player in the AFL'. Another HUGE plus for Williams is the fact he plays for GWS who are just on the up and up and could potentially be premiership contenders this season. Not only that but GWS play such a Fantasy friendly game of football, it's beautiful to watch. I'm making the call now that Zac Williams will be a Top 6 Defender by the end of this season and could potentially even gain a Midfield DPP at some stage throughout it. Now, you could listen to and trust me and get a full blown premium Defender for under $500,000 or you could wait until Round 2 when fixing mistakes and try getting him in after he's gained a few thousand bucks OR he could burn us all… I guess we wait and see but he's safe and sound locked in at my D3 right now and I think you should all strongly consider it too, or leave him to be a PoD for me all season, I don't mind either way.
Robert Murphy – $486,000 (priced at 81.94) predicted average – 95:
Everybody's favourite footy player is back and ready to captain his Bulldogs to another premiership in 2017. The best part about it is, by all reports Bob is back at 100% and extremely fired up after missing all but 3 games of last season due to an ACL tear. Before getting injured in the dying seconds of a Round 3 on-the-siren loss to the Hawks, Bob had his Fantasy average up to 102 and I think he can do it again this season provided he stays fit. The Bulldogs playing style and Fantasy greatness is never to be denied or overlooked and Bob found this extremely beneficial at the start of last year and cashed in by increasing his average by 22 points on the season before, leading his team fearlessly and looking like a spring chicken out there rather than a 34-year-old. There are some clear questions about selecting Bob in your side: "Can he stay fit? Will he be rested? Can he keep his average?" My answers in order are "I don't know, No, you don't rest your captain, and close to it." If Murph can stay on the park I can't see any reason why he can't come close to averaging 100 again, particularly as his Doggies just look to be getting better and better which is a huge concern for the rest of the competition. To be honest, for my last Defender write-up I was tossing up between Bob and Michael Hibberd ($428,000) and it is an extremely tight run thing. Hibbo is $58k cheaper than Bobby but not only is he currently struggling to get up for JLT, he only averaged a measly 79.6 in 2015 and he's starting at a new team in Melbourne. Granted, Hibbo has many upsides to his game too, not least a career high season average of almost 90, but I just felt that Bob was really raring to go and could be a potential sleeper (unsuspecting pick) for a Top 6 Defender spot. Right now, it certainly looks like it could be quite season defining if you went with Murphy in your team, are you willing to risk it?
Next 5:
Michael Hibberd – $428,000 (priced at 72.2) predicted average – 87
Luke Hodge – $525,000 (priced at 88.52) predicted average – 95
Marley Williams – $332,000 (priced at 55.98) predicted average – 80
Trent McKenzie – $285,000 (priced at 48.05) predicted average – 72
Christian Salem – $383,000 (priced at 64.58) predicted average – 82
Midfielders:
Before I start on midfielders I'd like to give a special mention to (probably) my new second favourite Hawk and that is Jaeger O'Meara ($364,000 @ 61.37 predicted average – 97). As we all know JOM is coming off a couple of serious knee injuries and hasn't played for two seasons. He's been traded to a team whose medical staff have always been on the ball and is finally looking like he might get back to playing some footy! Now, at the time of writing this article he is ahead of schedule. We were originally told he wouldn't play until at least Round 4 but he has already participated in the intra-club match and has said he is ready to go for the JLT series (ISO-vision highlights and interview here). As soon as Jaeger is picked to play for Hawthorn, he becomes the number one option of this segment. Forget everybody else, the boy is an absolute gun, a lock if ever I saw one, and he is priced potentially 40 points below what he should average, ridiculous. I drafted him in the Keeper's league my mates and I started last year purely because of how talented he is and that was when I thought he'd still be playing for Gold Coast! Get him in.
Dayne Beams – $519,000 (priced at 87.51) predicted average – 104:
Beamer gets my number one spot in the Mids, not necessarily because of his value but because he's a potential Keeper. My predicted average of 104 could possibly be conservative and getting a Top 8 Midfielder priced at 87 points doesn't happen often. He's almost $75k cheaper than Nat Fyfe, he's even almost $30k cheaper than Dyson Heppell and that's with Heppell's Bomber discount, and he could potentially average more than both players, certainly more than Heppell. The guy is a class above most of his Brisbane teammates (obvious exception) but has been riddled with injuries for much of his time after the move up the coast. However, after speaking with The Traders on the podcast a few weeks back (Find all DT Talk Podcasts here or subscribe on iTunes) Beamer reckons he's feeling great and ready to smash out a couple of JLT games before destroying the regular season. And destroy he will; over his 8 seasons in the league Beams has averaged 100+ five times, including a career peak of 116.3 in 2012 and has only gone below a season average of 80 once in his career, his rookie year with an average of 75.9. Once again, fitness is the only issue with picking Dayne, but if his report is anything to go by it's not even a worry. You'd be silly not to start with him but could potentially be rewarded if he can't stay injury free.
David Swallow – $355,000 (priced at 59.9) predicted average – 85:
No games played for season 2016. Only six games played for season 2015. We are blessed for choice from injury-discounted players this season, and talented ones too! Swallow was always touted as a superstar up at the Suns. Originally picked up as Gary Ablett's successor, he has had a much too stilted last couple of seasons for anybody's liking. There's no denying Swallow's skill, reading the play beautifully and being a real asset to his team winning ball in the midfield or rebounding off half-back. The only problem with David is his ability to get out on the field and play the game. This comes as an advantage to us this season however as Swallow is in the finest form of his life by all reports and should be gunning for Round 1 selection. His discount is insane, at 59.9 he is priced almost 10 points below his lowest season average EVER and a whopping 34 points below his highest coming in 2014. So, if rumours are to be believed and Swallow is back to his best, you're looking at a 30+ point increase in price which translates to around a $180,000 gain. Worth the risk? Definitely. One other problem I have with writing these articles for you is that, by law of averages, you can't justify picking all of these players I'm writing about or you'll miss out on players scoring you well or gaining you even more cash from less points like a rookie does. Swallow falls into a very similar category to Jaeger O'Meara and the bloke I'm about to mention next. Can you find it within yourself to pick all three?
Scott Selwood – $380,000 (priced at 64.1) predicted average – 85:
The old Scooter is back and is looking forward to finding the Sherrin, or stopping somebody else finding it… Either way, if Geelong have a spot for Scott he's certainly a solid and interesting selection in your team. Known best for his shut down roles, Scooter has always managed to gather his own disposals while ruining an opposition midfielder's day. He peaked in 2013 with a career high season average of 108.4 but will go a bit lower than that this year, most probably around the mid-80's mark. Last year Scooter struggled to make an impact at Geelong, whether it be through his injuries or whether they just didn't have a place for him in their midfield, S. Selwood only managed the 5 games, averaging an okay 79.7. Scooter is now injury-free and by all accounts it looks like Geelong plan to play him in the guts this season which could amount to an increase in his average, I however don't think it will increase by too much. In my humble opinion, Selwood is the worst of the 'Big 3 mid-Mids" that are Jaeger, Swallow and Selwood. They all make up the same price bracket ranging between $355k in Swallow to $380k in Selwood and I just can't find a reason to justify picking Selwood over either of those players, bar JOM not playing the start of the season. Don't get me wrong, he's a great player and will definitely increase in value, but he has to average 4 points more than Swallow and 3 points more than O'Meara for the same gain and he probably has the worst job security of the lot. If you're only going with two or even one of these players, I'd suggest dropping Selwood first. But if you disagree or you're going with all three, he's certainly not a bad pick!
Dyson Heppell – $548,000 (priced at 92.4) predicted average – 102:
I posted a Twitter poll on Tuesday asking whether "Dustin" Heppell or Marc Murphy is better value. Yes, I meant this bloke but my phone doesn't like the name Dyson for whatever reason, so Dustin he is. I really can't make my mind up about Heppell or Murphy and I've been switching them in and out for each other all pre-season, including when I picked the order for this article. Heppell will clearly average higher but is also priced 11 points higher which I think gives Murphy the edge on value. The question is, is the $60k I save by taking Heppell out and Murphy in going to be all that useful elsewhere? Not only that but Heppell is much less of a risk than Murphy, he should average 100+ and could even push for Top 8 selection, maybe… All I know is that Dyson/Dustin is a champion and a great pick. He won't exactly be unique but he could potentially be that good that you can't afford to miss out on him. I guess it depends on the needs of your team, if you're running short on premium options then Dyson is the man for you, if you want the most bang for your buck, I'd say go Murphy, but up to you.
Marc Murphy – $482,000 (priced at 81.27) predicted average – 94:
The Carlton captain had a difficult 2016, riddled with a couple of niggling injuries which saw him reach only 10 games, a few of them even prominently below his lofty standards. Murphy hasn't been in the best of form in the past five years and has seen a noticeable decline as he's gotten older. Of all the alarm bells that ring when you pick Murphy into one of your 10 Midfield spots, the one labelled 'injuries' seems to be the loudest. While none of his injuries have been huge season-enders, they've all been niggles and these tend to be the worst type of injuries because it usually stems from something reoccurring. Murphy had a lot of trouble with his ankle and sometimes his shoulders last season and, while he says he's feeling great, these are injuries that could pop up without warning, especially as the bloke hits 30 midway through the season. He does however have huge upside, headlined by his career high season average of 111.5 in 2011! If Marc can get back to anything close to that, he will be the perfect stepping stone come the bye rounds to jump on up to a Premium, maybe even a Dangerfield or Rockliff if you only started with one. Risky but potentially highly rewarding!
Next 5:
Jack Redden – $392,000 (priced at 66.09) predicted average – 87
Jobe Watson – $477,000 (priced at 80.42) predicted average – 92
Tom Liberatore – $491,000 (priced at 82.79) predicted average – 95
Jack Trengove – $336,000 (priced at 56.65) predicted average – 80
Dom Sheed – $361,000 (priced at 60.87) predicted average – 80
Rucks:
Jarrod Witts – $328,000 (priced at 55.30) predicted average – 75:
Yep, that's right, the number one value ruckman of the year was a virtual unknown until about a month ago. Starved for chances by Brodie Grundy at Collingwood, Witts took the opportunity to make a move up north and he already seems to be reaping the rewards as many now deem him the number one ruckman at the club, especially with Tom Nichols' health up in the air. Witts was picked for just 2 games last year and averaged 54 from them and, while never setting the Fantasy world on fire, when given opportunity he can score as seen by his career high 115 against Carlton back in 2014. He's certainly not a fantastic tap ruckmen but is more known for his hard work around the ground which is great news for us because word on the rumour mill is that Witts is in the shape of his life and Gold Coast certainly need players who are hungry for the footy. If you're not starting with both Gawn and Grundy, or maybe Stef or Ryder as arguments could be made for both, I think Witts is pretty much a must-have to start the season, provided he does get that #1 ruck title up on the Gold Coast.
Stefan Martin – $538,000 (priced at 90.7) predicted average – 102:
Good old Stef, once a Fantasy lock dooming every team that didn't have him, now we struggle to justify even picking him. Everybody's old favourite ruckman had what can only be described as a shocker in 2016, by his standards anyway. I ended up nicknaming him "The Big Dipper" because he had more up and downs than a rollercoaster. From sharing ruck duties, right through to getting knocked out by one of the cheapest shots ever seen in football (still hate you Steven May), Stef got nowhere near the 110+ average we had come to expect from him, even reaching the almighty lows of a 44 against Hawthorn in Round 10. Yuck. The biggest question on everybody's lips is "can Stef go back to his old ways?". If he can, he has SO much value, he could potentially be pick of the season. If he doesn't and keeps being on again-off again he will be an awful pick and people will struggle to get him to the Grundy or Gawn we could have started with. I personally think he can, especially after listening to The Traders interview with Dayne Beams in which Beamer said they wanted to turn Stef into the midfielder he used to be. Right now, I've got him and will most likely have him come Round 1 lockout. Give him extremely strong consideration, $1.25 million of your salary is a lot to be spending on two ruckmen.
Patrick Ryder – Patrick Ryder – $411,000 (69.3) predicted average – 83:
The last of the five ruckmen you should be considering to start on your field. Yes, I know there are some other decent ruckmen out there but in the two spots you have there needs to be plenty of value, whether it be in the points they're getting or the money they're earning, you can't afford to have a ruckman who has plateaued at 85-95 average, it's just going to cost you too much. Ryder is a bit of an unknown for me and I'd be more inclined to go with Witts for Value or Stef for points than I would to go Ryder. He seems to be favoured as the number one ruck at the Power, with Lobbe as second fiddle and Trengove as back-up. That makes two high quality ruckmen fighting for either one spot or extremely shared ruck duties, it doesn't appeal to me very much. On top of that, Ryder has never actually been all that good Fantasy-wise. He's had a season average of about 90 a couple of times but comparing that to any of the ton-squad that is Gawn, Grundy, Stef and Goldy, that is really nothing at all. He's also averaged only 17.5 games over the past four seasons (not including a banned 2016) which means he will likely be out for at least four games, do you have the bench cover to avoid a doughnut or forced trade there? The only thing he has going in his favour is the fact he is a class player. He can reach that 90 average again, unlike Witts who probably can't maintain that sort of scoring (then again, who knows!) And, if he reaches a 90 average, it's not as much of a leap to get up to a premium ruckman as it would be going from Witts to one. I can see the merit in picking him but don't be surprised if he doesn't set the world alight, or even if he doesn't show up at all for a few rounds.
Next 5:
Aaron Sandilands – $450,000 (priced at 75.87) predicted average – 87
Matthew Kreuzer – $431,000 (priced at 72.67) predicted average – 90
Sam Jacobs – $534,000 (priced at 90.04) predicted average – 97
Scott Lycett – $484,000 (priced at 81.61) predicted average – 85
Jonathan Giles – $348,000 (priced at 58.67) predicted average – 78
Forwards:
I have already mentioned Koby Stevens in a Deck of DT article earlier in the pre-season, therefore I'm not going to mention him in this article. If you would like to have a read about why Koby should or should not be in your team, check it out here.
Isaac Heeney – $442,000 (priced at 74.5) predicted average – 93:
There were WAY too many value forwards to pick just 10 but Heeney most definitely gets the number one spot, he's just such a prodigious talent. The blonde bombshell got overlooked on the second-year-blues list for some reason and thrived even more at the Swans in 2016 than he did in 2015, giving us all exciting glimpses as to what we're going to see for years and years to come. He came home with a bang averaging 101 in the finals series including a whopping 132 against Geelong in the Preliminary Final. Anybody who thinks that the majority of the midfield time vacated by Tommy Mitchell's departure isn't going to Heeney and/or Mills is kidding themselves and that means more Fantasy points for our boy here, especially as we all know how insanely good Heeney can get when he's let loose. I can only see him destroying last years 73.4 average and bumping that up to at least 90, possibly even higher. There are two problems with Heeney; the fact that opposition teams are aware of how good he is and do something about it which leads to the second problem, poor scores. Isaac has a tendency to be a bit of a yo-yo; his season high may have been 132 but his season low was 37. That's a 95-point differential between best and worst which is not what you want in your team. If you like knowing what you're getting from your players week in week out then you may want to avoid Heeney until he finds some consistency. However, if you pass up on him now, you may miss his value for good.
Jarryd Roughead – $373,000 (priced at 62.89) predicted average – 87:
Firstly, can I just say how good it is to have Roughy back. Yes, I know I'm a Hawks supporter but I think everybody can agree that Roughy is genuinely one of the best blokes around the game and it's so nice that he's okay and back doing what he loves! Despite not playing last year, Roughy looks in great shape and doesn't seem to have lost any sort of footy skill at all. Not only that but he's now that captain of my great club and it seems like he has taken that role in his stride with great pride. There's so many more reasons to pick him; he hasn't averaged under 83 in his last 5 seasons (taking out 2016 as he didn't play), he kicked a bag of four in the intra-club including 22 disposals, and he's most likely going to get a run in the midfield like he used to before he had to stop playing for the year. I don't think there's a reason for him not to be in your team. Forward premium options are thin, the rookie stocks don't look great and there isn't a downside to having Roughy there scoring you 80's until you can upgrade him to a forward DPP or somebody who's averaging way more than we thought. Just lock him in and forget about him for a few rounds and then think about upgrading him.
Clay Smith – $392,000 (priced at 66.09) predicted average – 85:
Clay let me down last season in Round 20 when he got knocked out on just 5 points, costing me a win that week and making it impossible for me to keep him from a value standpoint. If you remove that 5, Clay's average jumps from 66.9 to 74.6 and that's not even including his finals series. Clay played every final the Dogs were in to average a giant 100.5 including his huge ceiling of 140 against GWS! It's certainly not out of the question for him to average 80+ this year, possibly a lot more than 80, and that makes him value for money. The one bad thing about Clay is his injury history, 13 games in 3 seasons (not including finals) speaks for itself. But, when he is healthy he is certainly in the best 22 and, as an added bonus, Beveridge has gone on record before to say that he wants Clay out there playing, that's how much he is valued at the club. So, after a strong finish to 2016, a premiership in hand, and what seems like his knee troubles behind him (touch wood), can we get a prolific scorer in Clay for just under $400,000? I'd like to think so and he should be in my team come Round 1. Just an afterthought, for all you Jamie Elliot owners out there, find that extra $60k and turn him into this bloke if you haven't already.
Touk Miller – $493,000 (priced at 83.12) predicted average – 96:
A new two-year contract just signed, added to the Gold Coast leadership group in the off-season, averaged 81.6 last year in just his second season of AFL football including a career high 139 in Round 21, things are looking insanely good for Touk Miller right now. The young Sun was a talking point up on the Gold Coast in the off-season with the club making it a priority to re-sign him along with Jack Martin and Steven May (hate you). This and the addition to the leadership group at just 20 years of age shows that the club is in love with this guy and you should be too. Touk went over the 100 mark six times last season and the best part about it is the fact that he doesn't even need the ball to score which is perfect for a Gold Coast player; the man is a tackle machine averaging almost 5 tackles per game in 2016 including a season high 11 against Brisbane in Round 16. There are a couple of negatives though; with the young age comes the Heeney-like ability to go missing for a round or two here or there. He even has a worse point differential than Heeney does between his best and worst. 110 points is the difference between his Round 21 score of 139 and his Round 12 score of just 29. That's right, you're potentially paying almost $500k for a bloke who could possibly give you a sub-30 score. Risk it? I'm not too sure yet but we'll see.
Nathan Hrovat – $380,000 (priced at 64.07) predicted average – 84:
A bit of an unknown for me but when Jack Ziebell gave The Traders a bit of an inside scoop on the boundary at a charity cricket match I had to consider Hrovat. I knew the ex-Dog from when he was a rookie, I'm pretty sure I even had him in my team, but I never really considered him as Fantasy material until Ziebell said Hrovat would be right in contention for some midfield time. The intra-club North Melbourne had recently has thrown me off him slightly as Nathan had 17 disposals although he did add 3 goals to that tally. He certainly has more opportunity at North and should see some midfield time, I'm just worried about whether he's a good enough player to make the most of it. He played four games for the Dogs last season, averaging 79.6 but that included a 94 against the Essendon Fill-ins. Just going by a few newspaper articles and North Melbourne bits that I have read, it does seem like Hrovat is quite a leadership figure at the club and definitely in their plans so he should almost certainly be named come Round 1, just whether it's in the middle or on the flank is the question. If it's in the middle, then it's worth getting him in.
Next 5:
Isaac Smith – $538,000 (priced at 90.71) predicted average – 95
Ryan Clarke – $293,000 (priced at 49.40) predicted average – 73
Christian Petracca – $408,000 (priced at 68.96) predicted average – 89
Darcy MacPherson – $290,000 (priced at 48.9) predicted average – 70
Josh Caddy – $517,000 (priced at 87.17) predicted average – 92
So, that's all for the first Ripe for the Picking of the 2017 season. Yes, I know it's a big one but I thought I'd give all you Fantasy coaches a bit extra seeing as though there's still 36 days until lockout. I hope I helped you make some decisions or even threw a few names into the mix that weren't already there and I'll see you all come Round 1. Good luck to everybody for the season! Any questions, send them to @Sparksy361 on Twitter or comment below and I'll do my best to get back to you. Pick well and always remember, the mid-pricer will never be dead if you can pick the right ones.
Sparksy