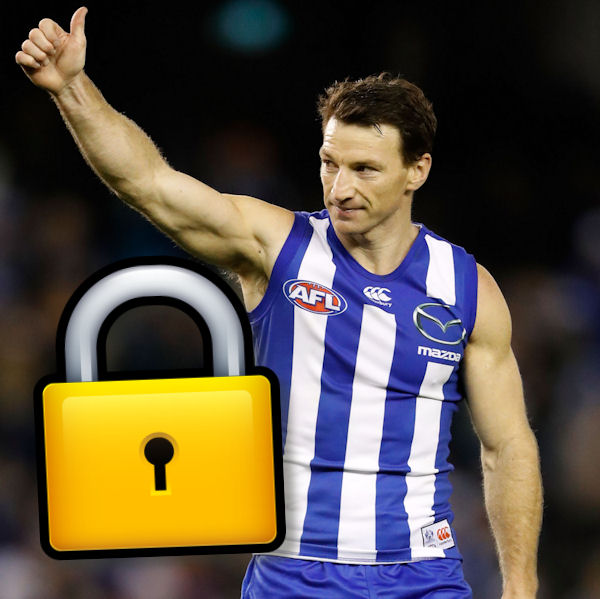 Copy and paste the following in the comments and fill it in. Post both AFL Fantasy Classic and AFL Dream Team results.
Team Name:
Round 23 Scores:
League Finals Results:
Final Overall Ranking:
Norm Smith Medallist:
Studs:
Duds:
Vent/Brag/Whatever:
What an epic season! Thanks for being part of the journey – tune into the podcast tomorrow night!
? Who wins the inaugural "Swanny Medal" as the #AFLFantasy MVP for 2016?

— AFL Fantasy (@AFLFantasy) August 28, 2016
AFL FANTASY POINTS FOR AND AGAINST (LAST 4 ROUNDS)
| CLUB | PTS FOR | >100 FOR | >120 FOR | PTS AG | >100 AG | >120 AG |
| --- | --- | --- | --- | --- | --- | --- |
| ADE | 1735 | 5.25 | 1.5 | 1420.75 | 2.25 | 0.75 |
| BL | 1365 | 2.75 | 1.5 | 1704.5 | 4.75 | 1.75 |
| CAR | 1513.75 | 3.75 | 1.25 | 1604.5 | 4 | 1 |
| COLL | 1698 | 4.5 | 2 | 1562.75 | 3.25 | 0.5 |
| ESS | 1630.5 | 4 | 1.25 | 1608.25 | 4.25 | 1.25 |
| FRE | 1616 | 3.5 | 1.25 | 1731.5 | 4.75 | 0.75 |
| GC | 1522.75 | 2.75 | 0.5 | 1724.25 | 4.75 | 2.5 |
| GEE | 1686.5 | 4.25 | 0.75 | 1521 | 2.25 | 0.75 |
| GWS | 1677.75 | 4 | 0.75 | 1531.5 | 3 | 0.5 |
| HAW | 1585.25 | 2.25 | 1.25 | 1591.5 | 3.5 | 1.5 |
| MELB | 1610 | 3 | 1.75 | 1594.5 | 3.25 | 0.75 |
| NM | 1592.75 | 4 | 1.25 | 1578.25 | 3.25 | 0.75 |
| PA | 1470.5 | 2 | 0.5 | 1698.5 | 4 | 1.75 |
| RICH | 1562.5 | 2 | 0.5 | 1693 | 5 | 2 |
| STK | 1687.5 | 4.75 | 1.5 | 1546.75 | 3.25 | 1.75 |
| SYD | 1795.5 | 6 | 3 | 1510.25 | 3 | 1 |
| WB | 1588.5 | 3.5 | 0.75 | 1716.75 | 4.5 | 1.75 |
| WC | 1547.25 | 3 | 0.5 | 1546.5 | 2.25 | 0.75 |
AFL FANTASY POINTS FOR AND AGAINST (SEASON)
| CLUB | PTS FOR | >100 FOR | >120 FOR | PTS AG | >100 AG | >120 AG |
| --- | --- | --- | --- | --- | --- | --- |
| ADE | 1685.18 | 3.77 | 1 | 1517.81 | 2.86 | 0.91 |
| BL | 1423.82 | 2.96 | 1.05 | 1667.82 | 4.59 | 1.23 |
| CAR | 1550.41 | 3.91 | 1.05 | 1561.82 | 3.41 | 0.86 |
| COLL | 1624.32 | 3.64 | 1.14 | 1614.55 | 3.55 | 1.09 |
| ESS | 1611.18 | 3.86 | 1.18 | 1658.73 | 4.14 | 1.23 |
| FRE | 1561.18 | 3.09 | 1.14 | 1704.95 | 4.91 | 1.23 |
| GC | 1519.09 | 2.82 | 0.86 | 1669.91 | 4.45 | 1.27 |
| GEE | 1647.95 | 4 | 1.09 | 1497.05 | 2.64 | 0.77 |
| GWS | 1665.14 | 4.45 | 1.05 | 1495.95 | 2.45 | 0.45 |
| HAW | 1612.59 | 3.59 | 0.86 | 1530.45 | 2.68 | 0.86 |
| MELB | 1611.73 | 3.73 | 1.23 | 1584.64 | 3.32 | 0.82 |
| NM | 1551.09 | 2.91 | 0.73 | 1497.82 | 2.68 | 0.77 |
| PA | 1524.45 | 2.73 | 0.5 | 1600 | 3.55 | 1.18 |
| RICH | 1555.18 | 3.05 | 0.82 | 1591.32 | 3.45 | 1.18 |
| STK | 1586.82 | 3.59 | 1.32 | 1622.05 | 3.5 | 1.05 |
| SYD | 1659.59 | 4.5 | 1.73 | 1555.45 | 3.45 | 1.09 |
| WB | 1674.73 | 4 | 1 | 1629.45 | 3.5 | 0.91 |
| WC | 1550.41 | 2.86 | 0.45 | 1601.86 | 3.77 | 1.23 |