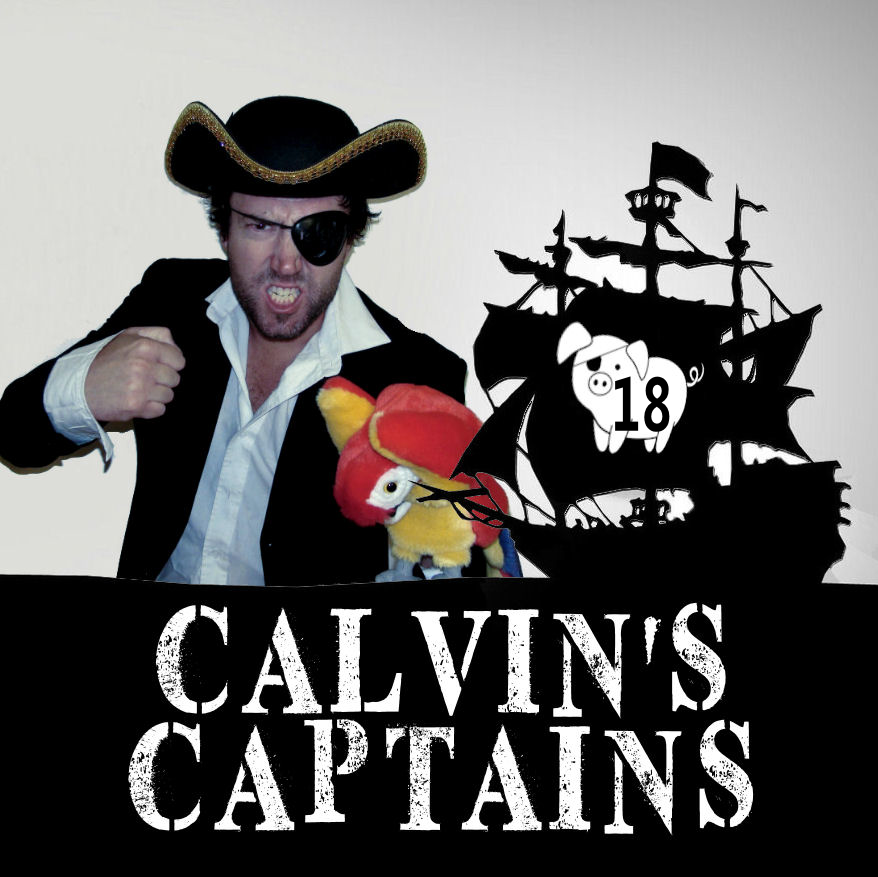 HAWKS BREAK THE TREND?
This Friday night, can the Hawks break the Fantasy trend that Richmond have been inflicting? Selecting a captain against the Tigers is always risky business as the stats show. But over the last few weeks the Hawks have been monstering their opposition so if it's ever going to happen, it will be this week.
Luke Hodge has been in smashing form averaging 140 in his last 3 games (140, 133, 148), the best out of anyone in the competition. He scored 115 on the Tigers last year.
Jordan Lewis on the other hand hasn't scored over 100 in his last 3 games against Richmond and although he's back in reasonable form with 111 last week, he's just too risky with this poor history here.
Also running around will be Dusty Martin. He scored 71 on the Hawks last year but last week, Marc Murphy got busy against them with 117pts and 37 touches. So based on this maybe Dusty can get busy or he'll leave it up to Brandon Ellis who had a very handy 125 on the Hawks last year.
Either way you look at it, surely the power house Hawthorn outfit will be too good. However, the stats don't lie and any captain in this game does come with a risk.
THE TWO TAGS
Ben Jacobs is one of the scariest taggers in the game. He has been killing our premium stars in recent weeks and added Rocky (53pts) to the list last week. Marc Murphy will be his target this week and although Marc has scored 117 and 106 in recent weeks, he'll be kept under 100 this week for sure.
Melbourne are an interesting teams because on their day, Jack Viney and occasionally Bernie Vince will be on lock down duties. Viney is a sure thing to run with Scott Pendlebury. Viney held Steven (87pts), Rocky (111pts only 14 touches) and Heppell (94) recently and will be all over Pendles like a Thailand rash this week.
Pendles had 119 on the Demons in round 10 and was tagged by Vince that day. He'll go for his 8th straight 100+ score against them this week and even with that said, I am very sceptical. If Viney gets the run with job, he'll be in for a long day at the office.
But what will Bernie Vince do? There's a good chance he'll go head to head but I say watch out Steele Sidebottom who has been in top form scoring 130 and 128 in the last two weeks. He scored 62 on them earlier this year and might be in the firing line here.
Dane Swan is a slight chance to get it. He has scored 111, 91 and 132 in his last 3 games and 103, 114, 130, 142 and 150 in his last 5 against the Dees. He'll be safe I reckon as will Taylor Adams who is fresh off a two week break. Before his stupid act of stupidity that was stupid, he had scored 139, 95, 126 and 146.
GO GO GOLDY
The big unit is still getting it done, averaging 139 in his last 3 games this year which ranks him #2 overall on form. Last week he scored 103 (15d, 39h/o) against the Lions who had obviously spent a lot of time devising a plan to restrict the man.
So this week, he'll meet Kreuzer and the Blues at Etihad. Just like Essendon before he had that 175, Carlton are another one of these teams that Goldy has never scored 100+ on. He had 97 against them last year which was his best score against them in his career 7 games.
We've learnt not to be too concerned about this stat. So let's have a look at what the other big boys have been scoring against Kruz over the last 3 weeks.
Big Boy McEvoy – 105pts, 16d, 14h/o
Big Boy Sandilands – 102pts, 12d, 46h/o
Big Boy Hampson – 94pts, 9d, 34h/o
Pretty good really. Last week the Hawks scored 8×105+ scores against the Blues and although it won't get that nasty, let's not forget the scores Goldy has been having in recent weeks. I'll leave you with this… 103, 175, 139, 135, 135, 122, 106, 133.
FLY

,

FLOP

or…

OK

?
Joel Selwood V Brisbane @ the Cattery: 106 and 103 in the last two weeks and loves playing the Lions where he has scored 139, 104, 97 and 121 on in his last 4. Selwood is back! FLY!
Dyson Heppell V Bulldogs @ Etihad:  Only averaging 84 in his last 3 and had 103 on the Dogs last year. He'll be ok, especially after Sidebottom (130), Pendles (113) and Swan (111) did it with ease last week against them. OK
Chad Wingard V St Kilda @ Adelaide Oval:  Huge smokie this week! Chad has averaged 110 in his last 3 games and has scored 125 and 108 in his last two games against the Saints. FLY
David Armitage V Port Adelaide @ Adelaide Oval:  73, 110 and 84 in his last 3 aren't the numbers we like to see from Armo. OK
Matt Priddis V Gold Coast @ Metricon Stadium: He will be massive. Mark my words. Priddis scored 155 on the Suns earlier this year and 103, 108, 100 and 133 before that in the 5 games he has played them over his career. He is averaging 120 in his last 3 with a huge 142 last week. Plus, Danger (138) and Thompson (118) had their way with the 'Gazless' Suns last week and this week it will be Priddis' turn. FLY!
Dan Hannebery V Adelaide @ the SCG:  He has scored 86 and 90 in the last two weeks and has only scored 1×100+ on the Crows in his career 6 games, with only 80 on them last year. This game is at the SCG though where he has scored 146, 96, 133, 143 and 111 this year. FLY.
Jack Macrae V Essendon @ Etihad:  Macrae goes for his 8th straight 100+ score this week and is only carrying a lowest score of 105 over
this time and averaging 121 in his last 3. He scored 129 and 88 on the Bombers last year and is one of the safest bets going around at the moment. The man is a jet! FLY
Josh Kennedy V Adelaide @ the SCG:  95 last week from 31 touches. Shame 21 of those were handballs. OK
Rory Sloane V Sydney @ the SCG:  105 last year when he played the Swans and looked solid in his head gear for 90 last week. Priddis (142) was good last week against the Swans but they'll be tougher this week. FLOP
Liam Picken V Essendon @ Etihad:  Ranked #3 of form is there anything this man can't do. Maybe one thing, have a good history against the Bombers. Never scored over 80 against them in his last career 9 games but he's better than that now. FLY
Andrew Gaff V Gold Coast @ Metricon:  I like Priddis more but this guy will cash in as well. Ranked #5 on form with scores of 100, 114 and 152 in his last three is unreal. Only scored 91 on the Suns last year and hasn't cracked the ton against them in his career 5 games. FLY
Patrick Dangerfield V Sydney @ the SCG:  Ranked #4 on form over the last 3 weeks averaging 123. He hasn't scored 100+ against the Swans in his last 3 with only 1×100+ score in his career 7 games. FLOP
Jack Steven V Port Adelaide @ Adelaide Oval:  Port are his favourite team to score Fantasy points on with scores of 101, 115 and 115 coming back when he wasn't even any good. Jack only scored 87 last week but is still averaging 108 in his last 3. FLY
Tom Rockliff V Geelong @ SS:  Do not write this man off. But based on his 53 last week and his 14d before that we won't make my top 5. But, he had 140 against Geelong in his last encounter which happened to be at the Cattery. FLY