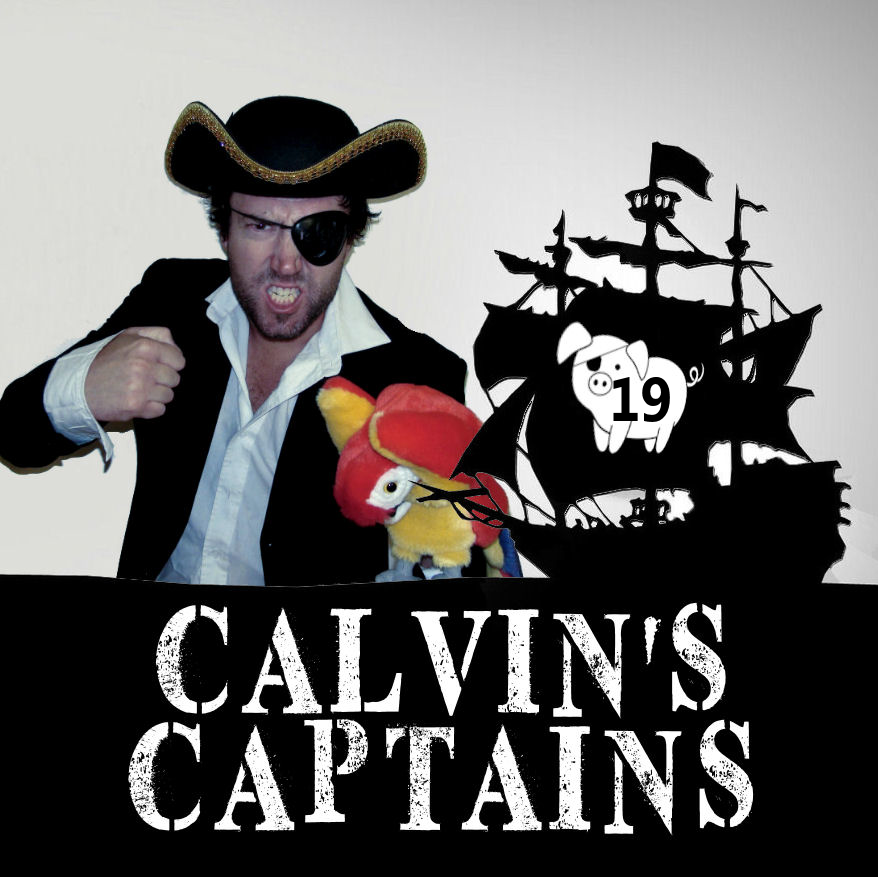 DT TALK IN SOUTH AUSTRALIA
Yes that's right… the DT Talk gang will be in South Australia on Friday night only.
The main reason for the trip will be announced at a later in the week, but stay tuned to @DT TALK for details where you can join us for beers heading into Friday night clash between Adelaide and Richmond from Adelaide Oval. Who knows… might even have a few after.
As we know, Richmond continued their strangulating trend on Fantasy points last week against the Hawks where Jordan Lewis (109) top scored. In fact, over the last month, the top scorer against the Tigers has only had 113.
This spells danger for Dangerfield who only had 95 on them last year and just 89 last week. He is averaging 120 at home in his last five games though and has scored a roller coaster of scores prior to last week of 138, 90, 142 and 86.
Since wearing his head gear, Sloane has scored 62 and 90 and hasn't scores over 100 against Richmond in his career five games against them.
However, Scott Thompson has a record that looks pig like against them. He has been solid over the last few weeks and had 105, 128, 100, 122, 121, 124, 115 and 129 on the Tigers in his last 8 games. Maybe a handy Match Day inclusion.
Expect Brandon Ellis to be big as he is coming off 106 and 116 in his last 2 and 91 and 112 in his last two hit outs against the Crows. Last week, Sydney had 8×105+ scores against them with 5 players scoring over 120 with Hannebery (153) and Tom Mitchell (132) having their best scores for the year.
PLAYERS TO DOMINATE
Listed below are players who would make great captains in their own right. Not top 5 material but bloody bloody close. Good Elite captains for those lucky owners.
Luke Hodge V West Coast @ Domain Stadium: Ranked #3 on form over the last 3 weeks averaging 126. Scored 120 and 101 on the Eagles in his last 2 games and had 126 at Domain Stadium last year. However, the Eagles aren't giving up the points they were a while back, only allowing 10×100+ scores in the last three weeks, compared to Richmond who have only given up 9×100+. Still backing him in regardless based on form and history here.
Stefan Martin V Gold Coast @ the GABBA: Big Stef had 134 last week and scored 116 and 122 on the Suns in his last 2 runs.
Scott Pendlebury V Carlton @ the MCG: His 93 last week was Pendles' lowest score in his last 10 games this year. In his last 5 against the Blues he has scored 135, 128, 91, 133 and 108. Curnow or Carrazzo will run with him but it hasn't mattered before and shouldn't this week.
Adam Treloar V Essendon @ SPO:  Treloar had 127 and 106 in recent weeks and pumped out a huge 130 on the Bombers last year. They are worse now and he'll possibly be even bigger.
Harley Bennell V Brisbane @ the GABBA: 130 and 124 in his last two and 130 when he played the Lions in round 5 has Bennell set up as a good roughie captain this week.
Jordan Lewis V West Coast @ Domain Stadium: 34 touches (109pts) last week with 111, 98, 108 and 125 before that. He's back! Lewis scored 111 on the Eagles last year, his first 100+ against them in his last 4 games though. Did score 156 in WA last year and should be good again this week. If I had a top 6, he'd be in there.
Taylor Adams V Carlton @ the MCG: Adams has scored 113, 139, 95, 126 and 146 in his last five games averaging 124. Ziebell (123) and Higgins (118) did well last week against Carlton and Adams will as well.
Joel Selwood V Sydney @ SS: 27d and 11t gave Selwood a very nice 146 last week. Believe it or not, Sydney are one of his favourite team to score on. He only had 80 against them in round 7, but prior to that he had a run of 6 straight 100+ scores.
Jack Macrae V Port Adelaide @ Etihad Stadium: 102 (27d) last week was his 8th straight 100+ score in a row. Scored 130 on port in round 10 and will have another 100+ score with ease this week. Can't do anything wrong at the moment.
GOLDY IS GAWN
Gone from my top 5 I mean.
Todd Goldstein saved his butt last week with a 51pt third term to finally end up with 102 (36 first half), his lowest score in his last 9 games this year. His form is outstanding and is still ranked as the #2 player in the competition over the last three weeks with an average of 127.
He scored 99 on Melbourne last year, but have a look what 209cm Max Gawn has being doing to opposition ruckman.
Obviously, this Goldy does come with a small amount of risk this week and that's why I have decided to recommend what I think are safer options. Goldy is still running hot and has a much better tank than Gawn who is often criticised about his fitness. Time will tell, but I'll be steering clear for the first time in a long time as a precautionary measure.
FEEDING TIME AT THE TROUGH
Tom Rockliff has been slowly warming up since coming back with scores of 124 with 10 marks from last week and 53, 111 and 128. His scores have been effected dramatically be taggers and when he's let free, he really starts to oink and this week… he will oink!
He plays the Suns at the GABBA, his home ground where he averaged 142 (9gms) last year. He's only averaged 84 there this year due to many injuries and will get back on track there this week. Last year against the Gold Coast he scored… 190 and 157 and without a tagger insight from the Suns, he'll be oinking all the way to the market this week. I'm expecting 150.
IN A FEW WORDS…
Brent Stanton V GWS @ SPO:  Ha ha, Warnie made me add him and why not. He is ranked at #1 on form over the last 3 weeks with 130. Had 88 on the Giants last year and 0x100+ scores on them in his career 4 games, making them his worst team to score Fantasy points against. Reality check coming for the old Warne Dawgs this week. #demiseofthedawg has started.
Steele Sidebottom V Carlton @ the MCG:  80, 130, 128 in his last 3 and scored 147 on Carlton last year. Could be big but he can be hard to read week to week.
Matthew Boyd V Port @ Etihad:  Had 87 and 92 on Port in his last 2 but was vested for 76 last week… injured? Too risky.
Tom Mitchell V Geelong @ SS:  Had his best score of the year (132) last week and had 121 on the Cats in round 7. Will be good again if let loose.
Dustin Martin V Adelaide @ AO:  80 on Crows last year, averaging 96 in his last 3.
Dane Swan V Carlton @ the MCG:  117 and 111 in his last 2 but only has a highest score of 104 against Carlton in his last 3.
Matt Priddis V Hawthorn @ DS:  100 and 106 on the Hawks in his last 2 and is coming off scores of 106 and 142.
David Armitage V Fremantle @ Etihad:  77 and 73 in the last two weeks.  Injured? Out of form? Did have 121 on the Dockers last year though.
Sam Mitchell V West Coast @ DS:  Loves playing in WA with 7×100+ scores in his last 7 games there.
Callan Ward V Essendon @ SPO:  108 last year on Essendon but only 85 and 76 in recent weeks.
Liam Picken V Port @ Etihad:  95 last week averaging a huge123 in his last 5. Never scored 100+ on Port in his career 6 games. He's changing these stats every week though.
Marc Murphy V Collingwood @ the MCG:  83 on Collingwood in round 5.
Leigh Montagna V Fremantle @ Etihad:  90 last week and 91 on Fremantle last year. But in 2013, he did have 189 and 117.
Nat Fyfe V St Kilda @ Etihad:  Carries a highest score of 113 in his last 5 games and is under an injury cloud. Will he even play? Way too much risk.
Dan Hannebery V Geelong @ SS:  Got his PB for the year (153) last week but did it at the SCG where he averages 130 this year. Averaging 101 away from there and scored 99 on Cats earlier this year.
Jack Steven V Fremantle @ Etihad:  Scored 148 (2013) in his last game against the Dockers but has been out of touch recently with scores of 106, 87 and 101.
Lachie Neale V St Kilda @ Etihad:  147, 57 and 105 in his last 3 means he's very hard to read. Add to that, he only had 56 on the Saints last year.
Dyson Heppell V GWS @ SPO:  109 last week was his first ton in the last month. Had 89 and 102 in his last runs against the Giants, but Freo did have 7×100+ on them last week with midfielders Neale (147), Barlow (114) and Mundy (103) getting busy. Potential tag could also be an issue this week as well.
Cheers lads. Hook me up for a chat on Twitter: @CalvinDT