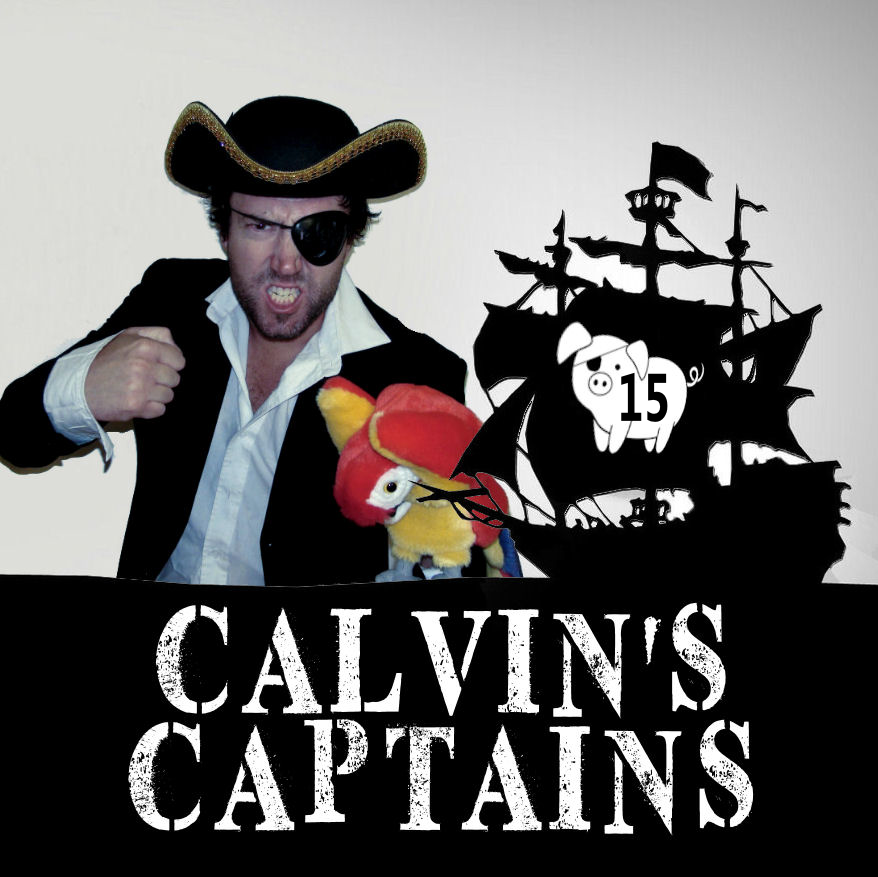 It's the final Thursday night game and that means we'll need another VC and hope that they can go huge. 115pts will be my bench mark again this week, however, I'm expecting that we might have a few options here of players that can easily reach that mark.
LET'S TALK VC's
#1 – SCOTT PENDLEBURY
We need a guy who can go big, and although Pendles might have gone one game early after his 152 last week, he's still our top option on Thursday night. He scored 95 on the Power last year, which happened to be his worst score against them in his last six.
Last week, JPK (151), Hannebery (146), Jack (121) and Parker (112) all scored well against the Power in a tough game which indicates we might some similar numbers at Adelaide Oval.
#2 – BRAD EBERT
He screwed me last week as my #1 VC pick but I'll back him in again after his last two games at home which has seen him take scores of 116 and 134.
He scored 103, 112, 137 and 100 in his last four games against the Pies and although he only managed 77 last week, he'll be better than that.
#3 – DANE SWAN
Swanny scored 122 in his last game against Port (2013) and has a record against them that suits our VC criteria this week. In his last 7 games against them he has 5×130+ scores but is only coming off 85 last week. Get the #oink ready because he'll be the one I lock in as I don't have my top two picks.
#4 – TAYLOR ADAMS
Adams has averaged 122 in his last three games this year and scored 111 on the Power last year. Good VC this guy, because he can go big on his day.
#5 – ROBBIE GRAY
Robbie has played the Pies 8 times in his career and only has a top score of 87. WTF?
They are clearly his worst team to score against averaging 67 over his career and they're the only team in the AFL that he hasn't scored 100+ on. With that said, you'd be a brave man to say he won't get 100+, but based on these numbers it doesn't look overly promising.
Steele Sidebottom  – Steele scored 106 last week but has shown us nothing recently. Even with Robbie Gray's poor history here, he's a much better option.
LET'S TALK CAPTAINS
#1 – DAVID ARMITAGE v Greater Western Sydney @ Spotless Stadium
140 last week was the third time this year that Armo has cracked the mark. He did so with 38 touches. In round one when he played the Giants he only scored 89, which was only the second time this year has gone under 100. But back then, he didn't even know how good he was. Last week, Cotchin (145) and Dusty (132) dominated the Giants and there is no reason why Armo won't do the same on Sunday afternoon.
#2 – MATTHEW BOYD v Gold Coast @ Cazaly's Stadium (Cairns)
Old's cool.
In his career 6 games against the Suns, Boydy has scored 109, 112, 96, 128, 136 and 125. He is coming off a wicked 143 last week and is carrying a lowest score of 87 in his last 7 games this year. Although the Suns had a shock win last week, let's not forget what type of scores they are capable of giving up.
#3 – JACK STEVEN v Greater Western Sydney @ Spotless Stadium
This guy is a freak and has averaged 118 this year and is coming off scores of 142 and 113. He scored 99 in round one when he met the Giants but since then the Saints have created a Fantasy friendly game style, that saw them score 709 more points than Essendon last week. I just feel bad that this guy is at #3.
#4 – JACK MACRAE v Gold Coast @ Cazaly's Stadium (Cairns)
Macrae has averaged 115 in his last 3 games this year (109, 117, 120) and even scored a MASSIVE 168 on the Suns in 2014. He's a ball winning jet. Select him with confidence.
#5 – TODD GOLDSTEIN v Geelong @ Etihad Stadium
Goldy is the #1 ranked player on form over the last 3 months averaging 131. He scored 131 on the Cats in round 4 and even had 130 on them last year. All this adds up to what should be a #1 pick but my concerns are this. In his last two games at Etihad he has only scored 70 and 88.
Plus, I'm concerned about the Geelong multiple rucks. Third man up, six man deep, triple attacks… all this lingo and unique set up they have makes me wonder what they have install for the big man this week. With that said, form and history here look outstanding.

Click here to subscribe on iTunes.
WHO JUST MISSED THE CUT
Leigh Montagna v GWS @ SPO – ranked #2 on form over the last 3 weeks, Montagna is certainly getting it done with an average of 126 over that time. 120 and 117 in his last 2 games against the Giants and he'll be great again.
Luke Hodge v Fremantle @ Aurora Stadium – Hodgey has scored 131 and 159 at Aurora this year and posted 126 on the Dockers in 2014. Gun!
Dan Hannebery v Brisbane @ the GABBA – 146 last week and 120 and 101 on the Lions in his last two games. Beast mode at the moment.
Jordan Lewis v Fremantle @ Aurora Stadium – if you believe he's back, then make him your captain. He scored 156 and 120 on the Dockers last year and had 125 last week. Lewis scored 152 at Aurora earlier this year and averages 119 there in his last 5 games. But… is he really back?