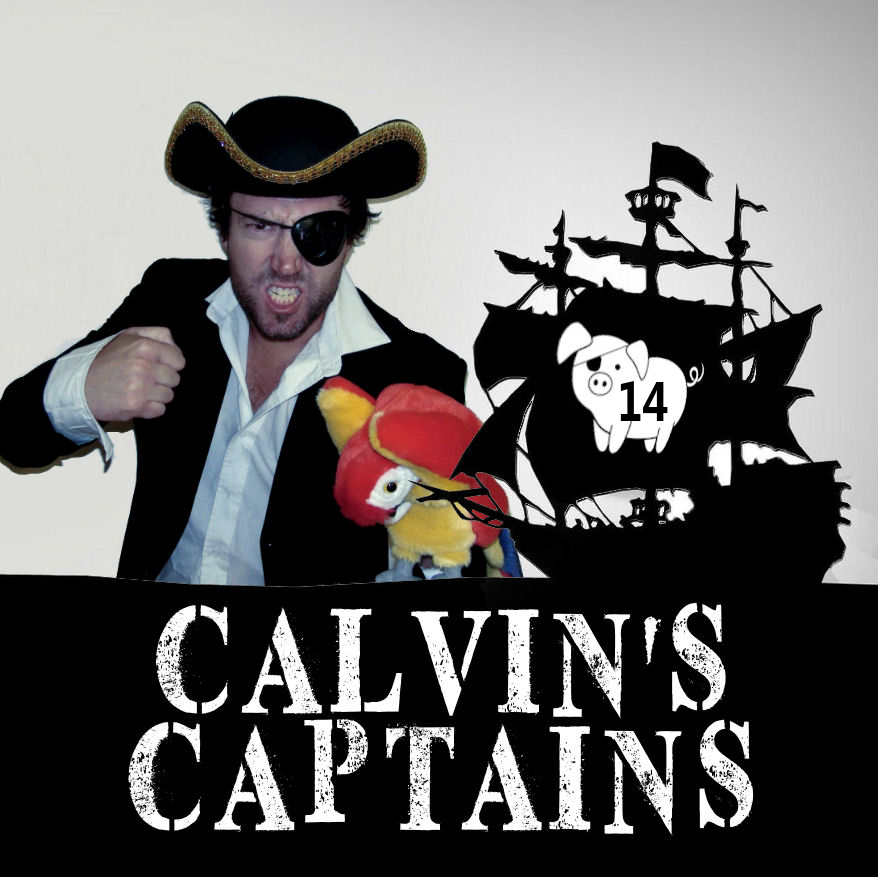 It's another Thursday night game and that means we'll need another VC and hope that they can go big. 115pts will be my bench mark again this week, however, I'm not expecting massive scores in this game. Last week, only 4 payers managed 100+ at the SCG with the top 5 from both teams only averaging 114pts. This wasn't ideal, but it won't stop us from having a crack at this loop hole regardless. Here are my top picks, in order of how I will pick them.
#1 – BRAD EBERT
Although this man has killed me a few times this year, he's the easiest #1 option this week. He has scored 100, 100, 136, 114 and 123 in his last 5 games against the Swans and should be very good based on this history.
#2 – LUKE PARKER
Over the last two weeks, Parker has had 'captain worthy' scores of 112 and 120. He has scored 86, 106 and 73 in his last three games against Port and just remember in the last game Port played, Cripps (128) and Marc Murphy (122) got busy and so will Parks.
#3 – DAN HANNEBERY
Scored 87 on the Power this year but was restricted by a Kane Cornes tag. No Kane means he'll be back to his best this week. Better than the 96 and 93 he's scored in his last two games this year.
#4 – ROBBIE GRAY
Gray averages 104 on the Swans in his last 3 and had 97 against these guys in round 2. Always a worthy pick and can be big on his day. The week off after his concussion will have him as fresh as a daisy this week.
#5 – TOM MITCHELL
Ummm, you couldn't could you? Subbed out on 48 last week, huge clouds hang over Tom at the moment. With that said, this VC option suits him perfectly. It's a free shot and out of everyone on this list, Tom is one of the only players here capable of 140+. If he plays and starts vest free, he's playing for his career.
Josh Kennedy  – 114 last week, was his best score in his last 5 games this year. He did have 120 on the Power in round 2 but I still think the others up there are better.
Jarrad McVeigh – Scored 83 last week, his 2nd lowest score this year. He scored 95 in round 2 on the Power but has 0x100+ scores against them in his last 5. Safe but doesn't have many big scores under his belt this year.
Click here to subscribe on iTunes.
BUGGER IT, WE NOW NEED A REAL CAPTAIN
So… here we are. Your VC was rubbish and your now needing a real captain. We'll lucky for you, I have been working hard to guide you once again. Remember, my bench mark this week is 115!
#1 – TODD GOLDSTEIN v Gold Coast @ Metricon Stadium Cam Wood and Matty Kreuzer averaged 19 touches, 7 marks and 20 hit outs each last week against the Tom Nicholls. They both scored 109pts which means Goldy will be HUGE. We all know the Suns bleed points with the top 5 opposition players averaging 125pts, and Goldy will be right amongst them. He scored 108 on them last year and 102 and 104 before that. Lock him in for 130+ without even thinking about it.
#2 – DANE SWAN v Hawthorn @ the MCG
I can smell bacon. Swanny had 110 last week and is carrying a lowest score of only 103 in his last 6 outing from the pen. He averages 115 at the MCG in his last 3 games and scored 102 on the Hawks last year. But… wait for it. That score of 102, was his worst score against them in his last 11 games. WTF? Yes, lowest in his last 11. Goddard (130) and Stanton (113) took 19 marks between them last week and this is right up the pigs alley.
#3 – DAVID ARMITAGE v Essendon @ Etihad Stadium In his 12 games this year, Armitage has scored 10 tons. He scored a game high 129 on the Bombers in round 5 and is the most reliable guy going around. My only concern here though is the fact that Hawthorn's ball winners, Hodge (52), Mitchell (91), Lewis (82) and Smith (90)… all struggled against Essendon last week. Armo still sits safe at #3 for me this week and should still be scoring another 100+ again.
#4 – TAYLOR ADAMS v Hawthorn @ the MCG Wowzers. Talk about a smokey captain. Adams has scored 126 and 146 over the last two games and scored 91 and 126 on the Hawks last year. These numbers are better than anything else you'll see this week and as we say… "high risk, high reward".
#5 – NAT FYFE v Brisbane @ Domain Stadium Fyfe scored 108 on the Lions last year and has scored an easy 110 and 119 in his last two this year. Against the Lions you'd think he'd smash them but lets not forget, they have given up less 100+ scores than the Hawks recently and the Crows saw that on the weekend. Thompson (113) was the only player to crack a ton, and one of only two players to score over 90, and they won. He'll be fine but there is a slight risk based on these numbers.
WHO JUST MISSED THE CUT
Adam Treloar v Richmond @ the MCG – We know the Tigers don't give up many points but Treloar did have 103 and 118 on them last year. His form has been great averaging 121 in his last 3.
Marc Murphy v Bulldogs @ Etihad Stadium – scored 141 on the Dogs last year and has scored 106, 122 and 128 in his last 3 this year, ranking him #10 on form.
Leigh Montagna and Jack Steven v Essendon @ Etihad Stadium –  As I've previously mentioned, I am a little worried about the scores that the Dons give up. With that said, Montagna is #3 on form over the last 3 weeks averaging 122 and scored 135 on Essendon last year. Steven is a bloody jet and scored 124 on the Dons this year. But out of the 3 though, Armo gets the nod for me.
Jack Macrae v Carlton @ Etihad Stadium – 117, 120 and 130 in his last 3 and had 113 on the Blues last year. Must be due for a tag or something soon. He's too good.
Dayne Beams v Fremantle @ Domian Stadium – Over his career against the Dockers, Beams has NEVER scored under 100 in 5 games. He had 122 last year and Adam (126), Swan (110) and Pendles (101) were good against Freo last week and Dayne will be good too.
Brent Stanton v St Kilda @ Etihad Stadium –  In his last 3 games against the Saints, Stanton has scored 106, 136 and 130. He is ranked at #7 on form averaging 121 in his last 3 this year.
Jordan Lewis v Collingwood @ the MCG – Bounce back week for Lewis this week (I hope). He scored 149 and 120 on the Pies last year but has only averaged 79 in his last 3 this year. Lets not forget, people called for 'pig status' after his first 3 games that saw him averaging 142. He'll be back this week.
Joel Selwood v Adelaide @ Adelaide Oval – If Lewis can bounce back, maybe Joel can as well. Selwood loves playing the Crows and has scored 132, 133, 113 and 106 in his last 4. They're easily his favourite team to play and if he can't bounce back this week… he might as well take up lawn bowls.