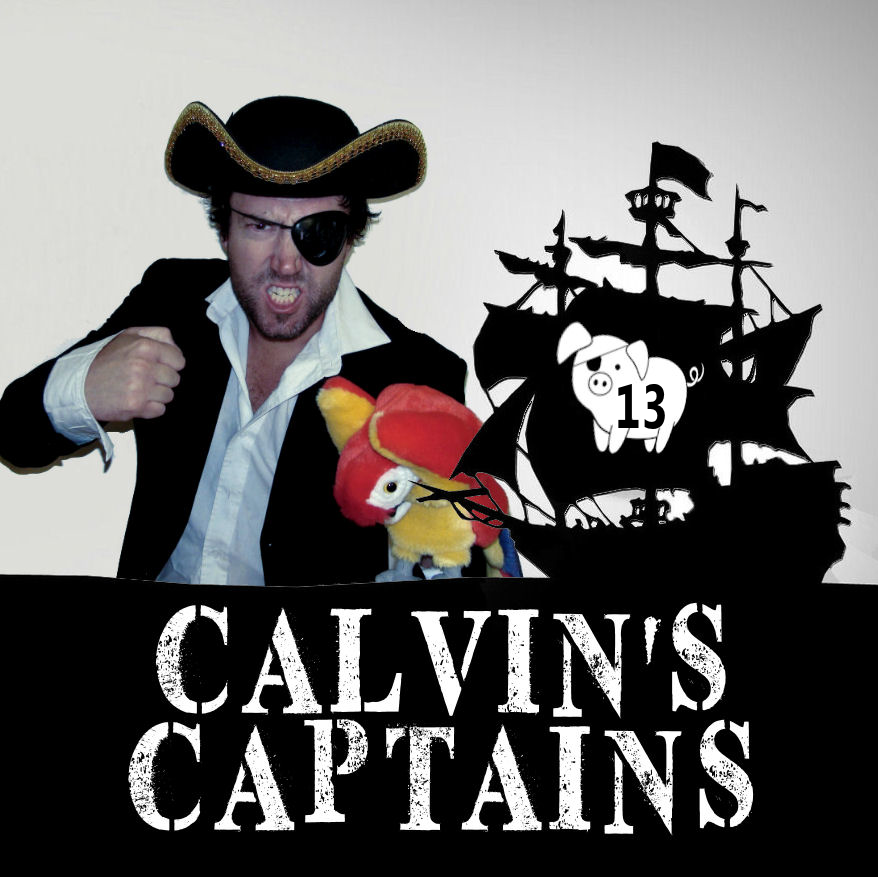 Round 13 is unlucky for some but this week we have another Loop Hole. So, let's get busy and check out my best VC options heading into the Thursday night game. In order, for how I would pick them
#1 – DANE SWAN
Why not let the pig out of the pen on Thursday night? I will be.
His form has been amazing with scores of 117, 103, 124, 123 and 117 over the last 5 weeks. He averages 118 at Domian Stadium in his last 3 runs there and the Dockers are one of his favourite teams to score against. He only scored 97 on the Dockers last year but over his career against them, he has some monster scores that included 125, 131, 158 ad 178… easily worthy of a VC.
#2 – NAT FYFE
On form, he's ranked at #6 over his last three weeks, averaging 122. He managed only 64 last year against the Pies, but their midfield can give up quite a few points on their day. He might get a soft tag from Jack Cripps, but Ross Lyon would prefer a Pendlebury/Fyfe battle, similar to the Dangerfield one a few rounds back. Bucks might disagree.
#3 – SCOTT PENDLEBURY
Pendles has scored 101 and 119 in his last two games and posted a very nice 122 on Freo last year and 92, 145 and 117 prior to that. He'll thrive on the Fyfe battle, if it goes ahead.
#4 – DAVID MUNDY
Mundy averages 105 at Domian Stadium in 2015 but has only averaged 90 in his last 3 games this year. He has scored 99 and 92 in his last 2 games against the Pies and if you Pies bleed points this week, Mundy might be cashing in.
#5 – LACHIE NEALE
This year, Neale has pumped out some big numbers of 162, 151, 131 and 125. He has the potential to be a great VC on his day, and we need to remember…. This is a free hit, so now is the time to be gutsy.
Michael Barlow – has great numbers against the Pies with scores of 134, 100 and 120 in his last 3 against them. But he's averaged 78 in his last 3 this year and can't be trusted with any form of VC or C at the moment.
Steele Sidebottom – 84 on the Dockers last year and just 89 and 62 in the last two weeks. Find someone else based on these numbers.
So if your VC is a flop, you'll need one of these guys to save the day. These are much better options than previous weeks, so this makes my 'bench mark' number a little higher in Rd. 13, meaning if the VC's score is  less than 110… I'll be picking one of these guys.
#1 – DAVID ARMITAGE v Bulldogs @ Etihad
Why wouldn't you go him? The man hasn't done much wrong this year. He scored 144 (45d) earlier this year against the Bulldogs that saw them give up 4×120+ scores. He scored 75 last game (no marks), his first blunder in the last 10 games and is an easy choice at #1 here.
#2 – DYSON HEPPELL v Hawthorn @ the MCG
Did you know that the Hawks have actually given up more 100+ scores in the last two weeks than the Lions? Amazingly true, 11 to 8. Heppell scored a game high 129 on them earlier this year and has even posted 132 and 111 in his last two games. TICK
#3 – JACK STEVEN v Bulldogs @ Etihad Stadium
He scored 93 in his last game, his lowest score in his last 7 runs this year. He posted 142 on the Doggies this year and has form and history on his side this week.
#4 – PATRICK CRIPPS v Gold Coast @ Etihad Stadium
Gold Coast. Do I need to say anymore about a team that has given up 23×100+ scores in their last 3 games? Cripps had 128 last week and will be great again. Back the kid in for what seems like another 120+.
#5 – RORY SLOANE v Brisbane @ the GABBA
Rory scored a career high 160 against the Lions last year at the GABBA and bounced back to form last week with 109. Macrae (120) and Dahlhaus (108) got the points last week against them and Rory will this week.
SIX WHO JUST MISSED OUT
Dayne Beams v Adelaide @ the GABBA – ranked #3 on points over his last 3 games averaging 126 and posted 113 and109 on the Crows last year. But… although the Hawks beat the Crows last week, Adelaide only gave them 2×100+ scores. He'll still be fine, but misses out because of this reason.
Luke Hodge v Essendon @ the MCG –  111 against the Bombers in Rd.2 and scored 97, 113 and 131 in his last 3 this year.
Stefan Martin v Adelaide @ the GABBA – scored his equal best score EVER of 123 against Sam Jacobs last year and should be solid again.
Jack Macrae v St Kilda @ Etihad Stadium – scored 90 against the Saints earlier this year but was dropped the  next week after using the ball at only 58%. Has scored 120 (71%)  and 130 (54%) in his last two runs and is back firing but not using the ball the best. Hopefully enough though not to be dropped again.
Hannebery and Dusty would be my in this list and why I rate them, but not enough to make the top 5 is outlined below.
Click here to subscribe on iTunes.
LOCK DOWN AT THE SCG?
Luke Parker had 120 last week and has scored well on the Tigers in the past with 116 and 102. My issue here is the fact that Parker averages just 71 at the SCG this year, compared to 113 everywhere else. On the other hand, Hannebery is a top option though. He loves the SCG and has scored 133, 143 and 111 there this year. He had 93 last week and was actually averaging 128 in 3 games leading into that. He had 143 last year against the Tigers, so why isn't he in the top 5. Richmond just don't give up points like they have in the past. It's too risky.
Dustin Martin has been in ripping form with 150 and 142 over the last two weeks, he has scored 90, 128 and 112 against the Swans in his last 3. Brandon Ellis might be ok too, as he goes for his 5th straight 100+ score this week. But this is my issue here… the Swans have only given up 5×100+ scores over the last 3 weeks and it's just too risky at the SCG.