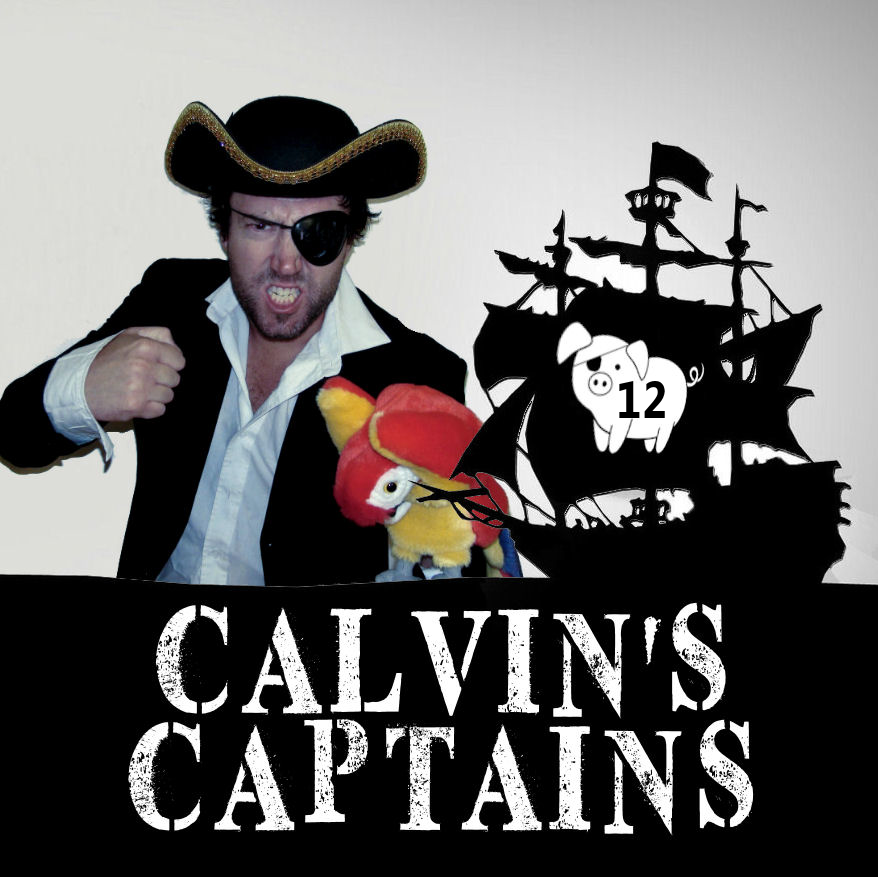 LOOP HOLE EXPLAINED
Here we go again.
Firstly, place the VC on one of the guys mentioned below from the Crows v Hawks game with your 'C' on someone else who is coming up over the weekend.
If you like the VC score, place your 'C' on a non-playing player and their zero will make the VC be doubled with an emergency covering them taking it over as well … if you are lucky enough to have one this week.
And yes… from what I understand, you can put a 'C' on a person who has the bye.
If you don't like the score from your VC, stab away with a captain as you usually would, preferably from the list I have also assembled below.
Good luck and here are my best VC options.
#1 – PATRICK DANGERFIELD
Dangerfield has some wicked numbers against the Hawks where he has scored 132 and 145 in his last two games against them. His form has been red hot too with a lowest score of only 108 in the last four weeks. Last year when these teams met, the Hawks won and Sam Mitchell top scored for them with only 103, meanwhile, amazingly, 5 Crows cracked the ton in the loss.
Add to this the fact that Dangerfield is ranked as the 4th best player on average over the last three weeks (avg. 122) and will be big again on his home track this Thursday.
#2 – JORDAN LEWIS
If the Lewis from the start of the year turns up, we'll be right. He scored 80 last week but let's not forget he started the year with 156, 119, 132 and 130. His record against the Crows isn't great with just 90 last year and a top score of only 111 in his last 7 against them. Gotta look past this though and hope he can hit back with something special this week.
#3 – LUKE HODGE
Hodgey is averaging 115 in his last 3 this year and posted 99 on the Crows last year. Surely a lock for 110+ this week.
#4 – ISAAC SMITH
Smith scored 90 last week, his worst score in his last 7 games this year. He has been carving it up and can go big on his day like the 151 he had in round 4. Love this kid.
#5 – SAM JACOBS
100 last year when he played the Hawks and if you don't have any of the top 4, big Sauce is your best bet.
THE BEST THAT'S LEFT
#1 – BRAD EBERT v Carlton @ the MCG
Ebert is ranked at #1 on form over the last 3 weeks, averaging 125. He has only scored 82 and 100 in his last two against the Blues but loves playing at the MCG where he has scored 103 and 129 there in his last two runs. On form alone, he's the best of the rest.
#2 – JACK MACRAE v Brisbane @ Etihad Stadium
I was skeptical when W-Dawg said his name to me the other day but the kid is back and back doing what he loves, finding the ball. He has scored 130 and 99 over the last 2 weeks and scored 139 on the Lions last year.
#3 – DAYNE BEAMS v Bulldogs @ Etihad Stadium
Ebert (134), Wines (115) and Wingard (110) found plenty of it last time they played the Dogs and so will Dayne. He has scored 123 and 152 in his last 2 games this year and is back to his very best at the moment.
#4 – DUSTIN MARTIN v West Coast @ the MCG
142 and 107 in his last 2 games this year and watch for him to go bananas this week against a team that beat the Bombers but still allowed them to score big. Midfielder's, Stanton (153), Heppell (132) and Watson (119) were among the 7×100+ scores in their 50pt loss. Dusty will be good.
#5 – STEFAN MARTIN v Bulldogs @ Etihad Stadium
He's as reliable as they come. Stef is carrying a lowest score of only 97 in his last 8 games this year and scored 99 against the Bulldogs last year. He's scored 116 and 112 in his last 2 games and is a lock every week to score 100-120pts without fail.
IN 20 WORDS OR LESS…
Ollie Wines v Carlton @ the MCG – scored a career high 136 against the Blues last year, should be big again.
Adam Treloar v North @ SPO – Has averaged 93 in his last 3 against this lot.
Brandon Ellis v West Coast @ the MCG – Has had a killer month with scores of 102, 108, 117 and 127. Posted just 72 on the Eagles last year.
Andrew Gaff v Richmond @ the MCG – 102, 125, 113 and 115 this month. The kid is starting to show what he is truly capable of.
Matthew Boyd v Brisbane @ Etihad – Has 3×100+ in his last 5 against the Lions.
Callan Ward v North @ SPO – Nah, 61 and 63 on North in his last two.
Matt Priddis v Richmond @ the MCG – Richmond are tough to score against, but he did have 147 on them last year.
Todd Goldstein v GWS @ SPO – He's top 10 over the last 3 weeks on average (113) but hasn't scored over 100 in his last 4 against the Giants. But… with Mummy out he'll be awesome this week.
Robbie Gray v Carlton @ the MCG – 137 and 82 on the Blues last year but has never scored 100+ at the MCG.
Pearce Hanley v Bulldogs @ Etihad – 124 on the Dogs last year, returned for 88 last week and looked good.
Twitter: @CalvinDT