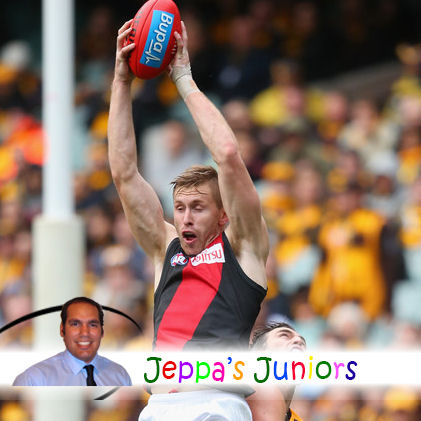 The bye rounds are done and dusted so now we can finally look to the business end of the season. Unfortunately suspended pair Stefan Martin and Buddy Franklin and the injured Rory Sloane will cause a few headaches for coaches but there are couple of bargain replacements available. Sidebottom, Selwood and Barlow are cheap premiums capable of something special and McKernan and Steele are lower priced options that can give you a big score.
At this stage of the game, taking a punt or two can seriously pay off. For those that don't mind living on the edge consider Jack Macrae, Max Gawn and Rory Laird all of whom are owned by less than 5% of coaches in Fantasy and in Dreamteam. All three are affordable and playing excellent football which should continue in the short to medium term.
Let's get into the rooks shall we…
Three Gamers 
KEEPERS
Popular big man Matthew Kreuzer (Ruc. $297,000, 12 be AF. $351,700, 48 be DT) enjoyed beating up the depleted Gold Coast Suns on Sunday. Tractor had an impressive 19 possessions, 8 marks, 22 hitouts, 4 tackles and 109 Fantasy points. As good as he was, Kreuzer is pretty darn expensive for coaches at this time of year and with Shaun McKernan showing promise, I just can't recommend trading him in. If you've already got him, well done.
You know a kid has talent when they're getting tagged in their 13th career game! Patrick Cripps (Mid. $440,000, 49 be AF. $452,400, 44 be DT) had Andrew Raines as his shadow on the weekend but he took it in his stride and managed to still have a significant impact in the game. He scored 84 Fantasy points with the tag and he should have a free reign against the Dogs this weekend. Hold him, it's a no brainer.
Toby McLean (Fwd. $230,000, 11 be AF. $160,600, -57 be DT) was superb against the Saints in Round 13 and how he didn't win this week's NAB Rising Star award is beyond me. McLean was used at half forward and finished with 20 possessions (80% efficiency), 1 tackle, 1 goal and 81 Fantasy points. McLean's pace and ability to run all day suits the Bulldogs style of play and I can see him holding his spot for a few weeks yet. Very appealing in Dreamteam this week given his price and breakeven and he should score between 60 and 70 Fantasy points most rounds.
DON'T PANIC
Adam Saad (Def/Mid. $351,000, 65 be AF. $340,100, 44 be DT) scored just 64 Fantasy points in Round 13 but I wouldn't make him a trade priority this week. His breakevens are respectable and with other issues (for most) having bigger consequences, I'd hold him.
Joel Hamling, 63 (Def. $206,000, 9 be AF. $188,600, 0 be DT), Hugh Beasley, 57 (Def. $158,000, -2 be AF. $137,000, -24 be DT), Andrew Boston, 52 (Mid. $266,000, 12 be AF. $240,300, -18 be DT), Elliott Kavanagh, 24 (Mid. $216,000, 21 be AF. $189,700, 17 be DT) and Alex Pearce, 19 (Def. $186,000, 21 be AF. $181,000, 9 be DT) all were below par but their breakevens are lower than / close to their averages so you shouldn't lose out if you hold them. Note that all players here are benchwarmers only.
TRADE, TRADE, TRADE
If I haven't categorised a player from Round 13 under 'Keepers' or 'Don't Panic' then trade them out as soon as you can but when appropriate.
I don't know about you but I can't take Adam Oxley's (Def. $405,000, 67 be AF. $416,500, 83 be DT) yoyo scores anymore. He was red vested after some poor disposal efficiency (56%) but did score 63 Fantasy points from three quarters. Ox has been one of the best rooks this season but I believe he has topped out in price and it's time to upgrade him if you can. It could come back to haunt you but remember, Oxley is not a top 6 defender.
Two Gamers 

Shaun McKernan (Ruc/Fwd. $229,000, -8 be AF. $248,400, -10 be DT) was absolutely awesome on the weekend. The big unit played as Essendon's number one ruckman and his presence on the ball and up forward saw him named in Essendon's best players for the game. He finished with 21 possessions, 5 marks, 18 hitouts, 3 tackles, 1 goal and 97 Fantasy points. It was a four-quarter effort from McKernan; at no point did he fade out of the game. As a dual position forward / ruckman with optimum job security, he has overtaken Mitch Clark as my R3 going forward. Trade him in if especially if you own the suspended Stefan Martin.
Red vested pair, Kane Lambert (Fwd/Mid. $120,000, 24 be AF. $102,900, -14 be DT) and Shaun Edwards (Def. $189,000, 31 be AF. $124,600, -16 be DT) had stinkers in their games scoring just 21 and 8 Fantasy points respectively. When I found out on Friday before lockout that Lambert wouldn't wear green, I got greedy and brought him in instead of the planned McKernan…joke is on me! I wouldn't trade in these two based on their last performance.
Fringe players, Darren Minchington, 30 (Fwd. $220,000, 26 be AF. $261,500, 55 be DT) and Jack Hannath, 41 (Ruc/Fwd. $190,000, 24 be AF. $222,000, 37 be DT) weren't convincing in their games. Avoid them at all costs.
Playing in the NEAFL, cheap big man Keegan Brooksby (Ruc. $161,000, -6 be AF. $102,900, -55 be DT) bagged five goals in a best on ground performance. Conveniently, Charlie Dixon injured his ankle on Sunday and is expected to miss Round 14. I prefer you picked up McKernan but if you can't afford him then look at Brooksby.
One Gamers
Nick O'Brien (Mid. $130,000, 9 be AF. $124,600 DT) avoided the green vest but couldn't stamp his authority against the Hawks on Saturday. Playing in the midfield, he finished with 15 possessions at 87% efficiency but had just 1 mark, 1 tackle and an uninspiring 44 Fantasy points. I'd love to guarantee O'Brien's job security but I can't with Zaharakis and potentially Heath Hocking to return for Essendon this week. Note also that he has played just 6 games in his four years at the Bombers. A risky pick in my opinion!
Zac Jones, 22 (Def. $139,000, 28 be AF. $156,600 DT) and Nick Holman, 37 (Def. $168,000, 27 be AF. $180,600 DT) copped the green vest in their first games for 2015. I suspect Jones will be dropped for his 50m penalty that arguably cost Sydney the game. Holman on the other hand was active against the Suns, gathering 8 possessions and scoring 37 Fantasy points from just 23% time on ground. I wouldn't pick up Holman at that price though given his vest risk.
Please note that if I haven't mentioned a rookie priced player above, it means I don't rate them. Remember rooks are classified as players under $250,000 in Fantasy and/or Dreamteam.
Bye Round Sleepers
There are a couple of well-rested rooks that you need to consider this week. Sam Colquhoun (Def. $248,000, 14 be AF. $197,700, -25 be DT) and Jack Steele (Fwd/Mid. $249,000, 10 be AF. $117,900 DT) are expensive as far as Fantasy goes but both have impressed in their matches this season. I rate these youngsters highly for job security and scoring potential so feel free to trade them in. Note that Colquhoun is on the bubble this week for Dreamteam.
With a bit of luck, Trent Dumont (Mid. $216,000, 34 be AF. $230,300, 64 be DT) and Billy Stretch (Mid. $212,000, 20 be AF. $176,600, -16 be DT) should also be named to play this weekend. However, don't be surprised if Jake Kolodjashnij (Def. $126,000, 14 be AF. $124,600 DT) and Rory Lobb (Ruc. $173,000, 24 be AF. $176,100 DT) are dropped.
Keep Your Eye On
Ben Reid (Fwd. $146,000, 27 be AF. $222,000 DT) – It's not everyday that an All-Australian defender is available to us at rookie prices! Reid has had a long layoff with multiple soft tissue problems however, he's built form and fitness in the VFL for over a month now. There is no doubt that he's in the Pies best 22 and for a player that averaged 72 Fantasy points back in 2013, Reid is pretty hard to ignore. He did cop a knock to the calf on the weekend so if he misses this week then he should be good for the week after.
Matt Scharenberg (Def. $182,000, 33 be AF. $124,600 DT) – This future star is ready to make an impact for the Pies. Scharenberg has displayed his class in the VFL for some time now and on the weekend his stat line read 14 kicks, 4 handballs, 4 marks, 3 tackles and 73 Fantasy points. If Scharenberg does come in, I fear that it will be at the expense of Oxley! Unless you're desperate, I'd wait and see what he produces on debut before trading him in.
Feel free to ask me a question below and don't forget to add me on Twitter @JeppaDT for all things Fantasy and more. Happy trading!