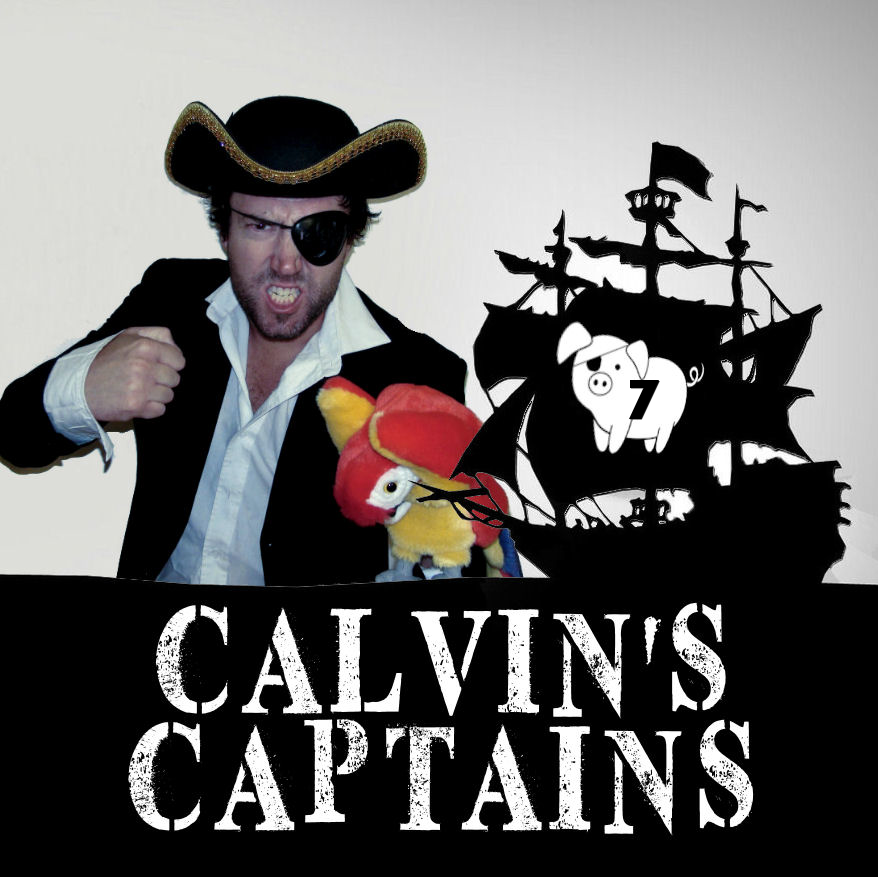 PICK A PENDLEBERRY
Scott Pendlebury has been in amazing form over the last three weeks with scores of 121, 138 and 118. Add to this, he scored 109 against the Tigers last year and is shaping up as one of the easiest picks heading into round seven.
However, you need to be aware that I do have a slight concern. I say 'slight' cause it's not a huge deal, but watch out from a tag from Richmond's Grigg who got the better of Selwood (79) two weeks ago.
Pendles is tagged every week and it doesn't bother him, so why should it bother us?
Also, watch out for a big game from Dane Swan who has been a little quiet. He has scored 6 straight 100+ scores against the Tigers, including a 105 from last year.
WILL HE EVER STOP?
Bloody hell… how good is David Armitage?
For those who don't know here are his last 5 scores: 144, 129, 113, 143 and 111.
OINK OINK! Now, he plays the Crows, which will be tough. He scored 95 and 75 against them last year but he's the inform player in Fantasy at the moment and can not be stopped.
Jack Steven has been amazing as well. He scored 142 last week and 124 before that. He scored 98 and 82 on the Crows last year and is just getting it done at the moment.
Armitage is priced at $9,000 and Steven $8,300 in the Saturday Slam over on Moneyball.com.au.
OPTIONS AT THE GABBA
Yes that's right, just as the heading said…. there are many great options at the GABBA on Sunday, starting with my main man… Stefan Martin.
He has a lowest score of only 107 in his last 4 games this year and is getting it done for those guys who are giving him the 'C' each week. He hasn't played against the Power since 2012 but he loves playing at the GABBA, a ground he has averaged 110 at over the last two years. But… I have a small issue with Stef this week and it's the Port duo of Ryder and Lobbe.
Check out what opposition ruckman have been scoring against them:
Nic Nat 68 & Sinclair 77
Sam Jacobs 62
Ben McEvoy 60
Todd Goldstein 103
This isn't ideal, but big Stef just keeps getting the job done!
Brad Ebert is another top pick. He has scored 100 and 139 in his last two games and posted a huge 152 on the Lions last year.
His team mate Robbie Gray has bounced backed from his calf troubles with scores of 134 and 102 over the last two weeks. He nailed a very solid 120 on the Lions last year and should be considered. He could be huge.
Finally, Dayne Beams is also worth a thought. He has averaged 99 over the last 3 weeks and scored 136 and 125 in his last two outings against the Power. You never know what Dayne will produce but this week I also think he could be tagged by Kane Cornes which is always a big issue.
Pick your Lions and Power players in SUNDAY FUNDAY over on Moneyball.com.au.
I CAN SMELL BACON
Yes ladies and gentle, our wounded little pig, Tom Rockliff is starting to warm-up.
Ok… he had 95 last week after coming off concussion, broken ribs and a punctured lung and will start to light it up very soon. He scored 133 on Port last year and will be one of the most sort after players before too long. He carries a break even of 170 and has dropped $242,000 which makes him more affordable than ever.
He'll be the most traded in player over the coming few weeks and we'll be talking more about the pig very very soon.
IN A FEW WORDS…
Lance Franklin v Geelong – Buddy scored 113 on the Cats last year. But that score was his first 100 against them in his last 7 games. They have his measure and his record at ANZ isn't great.
Jobe Watson v North Melbourne – Pumped out a solid 108 last week and has previous scores of 91, 153, 121, 132 and 110 against the Kangas. Very unlucky to not make my top 5 this week. Jobe is pretty much a sure thing in Friday Frenzy. Search DT Talk after clicking here to enter the Friday night game.
Dan Hannebery v Geelong – Was tagged out of the game last week (74) and managed 105 on the Cats last year. Pass.
Brandon Ellis v Collingwood – 87 last week and 67 on the Pies last year. Pass.
Dyson Heppell v North Melbourne – scored 117 and 150 on North last year (favourite team of 2014) but his form has been down after scores of 81 and 86 in the last two weeks.
Toby Greene v Carlton –Hasn't scored over 100 this year. Might this week though.
Hawks v Melbourne – Last week I got oodles of tweets about the Hawks. Captaining a Hawk is a massive risk at the moment, especially this week with Cross and Vince waiting to tag. Big pass. I am keen
Callan Ward v Carlton – Ward is a great option this week if you are a lucky owner. He scored his fifth straight 100+ score last week (125) for the year and racked up 127 and 121 on the struggling Blues last year. Will be very good this week.
Nathan Fyfe v Bulldogs – Fyfe scored 101 last week, his fifth straight 100+ score for the year. He had 65 on the Doggies last year, but mainly due to ankle soreness. His biggest issue this week is the fact he has only averaged 76 at Etihad over the last 2 years.
Adam Treloar v Carlton – 108 last week and 91 and 109 on Carlton last year. Good… but we have better.
Joel Selwood v Sydney  – Selwood scored 117 last week and has an impressive record against the Swans. He goes for his seventh straight 100+ score against them this week and should get it based on these numbers.
Dusty Martin v Collingwood – 107 on the Pies last year, might be big.
Michael Barlow v Bulldogs – Unlike Fyfe, Barlow loves Etihad. He's averaged 122 there over the last two year and posted 134, 91 and 95 in his most recent games against the Dogs. He'll be a heavily traded player in this week and I'm tipping you'll enjoy the instant reward.
Twitter: @CalvinDT
We have put our MEGA SATURDAY on the shelf this week and joined forces to offer up the biggest Moneyball contest; a chance to win $4.5K. 500 spots are available in the contest for this week and with a $10 entry, you should put your money where your mouth is and try to snag some cash. The top 15% scorers for the week in the league are paid out.
The game is very easy to play as it is similar to other salary cap fantasy platforms. Sign up.