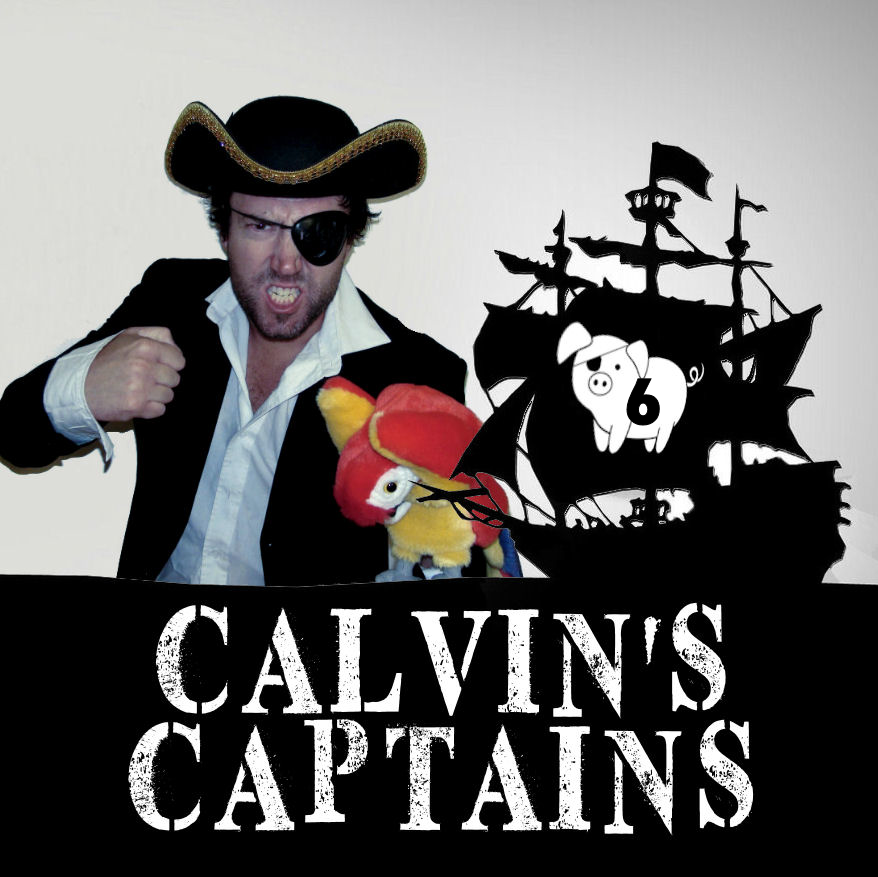 NO… NO… NO…
No Jordan Lewis, No Gary Ablett and No piggish tendencies from the unlucky Tom Rockliff. What will we do? We'll, you've started well by coming to read Calvin's Captains as I nailed it last week with my top 5 but you know me… I'm never one to brag ha ha.
This week Nathan Fyfe must be in your calculations to wear the 'C' if you have him.
Fyfe has scored 113, 115, 102 and 116 this year and had 108 (in 2013) and 108 (in 2011) against the Bombers when he met them last. Although these numbers are slightly 'old' he loves playing these guys. Add to this the fact he has scored 92 or more in his last 14 games at home and we have a contender. Impressive numbers from Fyfey this week and he'll take my #1 spot.
Fyfe is a bargain at $9,100 in Moneyball's Saturday Slam.
You know who else is impressive… Stefan Martin. He has averaged 114 in his last 3 games this year but hasn't played the Blues since 2011. This won't be an issue though because opposition ruckman have been killing Carlton's Cam Wood. Grundy (116) and Longer (128) have had his measure over the last two weeks and Stef will have a field day. As good as Stef is he doesn't have a high ceiling as his highest score is only 124. He's so consistent and is destined to score 115+ this week.
UNIQUE AND GETTING IT DONE
My top five this week will freak some people out. But there are some unique players out there who are just ripping it to bits and will again this week.
Take David Armitage for example. He is only owned by 2% of coaches and is averaging 117 this year. He has scored 129, 113 and 143 in his last three games. He is running hot!
Dan Hannebery takes on Melbourne this week, a team he scored 116 on last year. Before that he posted 74 and 138 on them and is only owned by 2% of coaches and he's averaging 109 for the year. Over the last 3 games he is averaging 117 which includes scores of 143, 102 and 111.
Last week Mayne (149), Mundy (133), Neale (125), Pearce (124), Fyfe (113) and Barlow (110) all cashed in against the Dees and Hannebery will too.
Brad Ebert is averaging 119 this year and 110 in his last 3 games. In his first 5 rounds he has scored 139, 81, 111, 100 and 163. Adding to this, he scored 125 on the Eagles last year and even though the Giants lost by 87 last week to West Coast, they still managed to have 4 players over 100 with Devon Smith leading the way on 119.
Trade them in, make them captain…. Do as you please because all the evidence here looks great.
WORTH A LOOK
Although these guys don't feature in my top 5… However they are still bloody good options. Firstly, Dyson Heppell had 144 on the Dockers last year and has averaged 107 in his last 3 games. His 86 last week turns me off a little but he'll be fine over there in the west.
Heppell is worth every cent of $10,100 in the Saturday Slam over on Moneyball.com.au.
Scott Pendlebury scored 138 last week as my #1 pick and he must feel like I have loved him and left him this week. He will be tagged by Guthrie who held to 94 last year. This is a concern for this captain picking pirate. With that said, he did have 127 on them in 2013 and still should be fine.
Pendles is a good option for the Friday Frenzy. Search DT Talk after clicking here to enter the Friday night game.
Finally, I also like Dayne Beams this week as well against the Blues. He had 119 last week and has averaged 111 in his last 3 this year. At Collingwood he scored 104 and 107 against the Blues and should be good for an easy ton this week.
IN A FEW WORDS…
Use some of these tips to help select your Moneyball teams.
Tom Rockliff Vs Carlton – The pig can not take a trick can he? Broken ribs, punctured lung and then knocked out. Poor man. We have to pass on him, although if he's ok, he'll dominate this week.
Dane Swan Vs Geelong – Swanny has scored 90 and 90 in his last two games against the Cats. He loves Friday night footy but I'll pass on the great man this week.
Rory Sloane Vs Suns – Watch Rory through the week after he scored 67 with a calf injury. Not looking good but it is only listed as a cork but I rate him as a 30% chance to travel this week.
Joel Selwood Vs Collingwood – Selwood scored 116 on the Pies last year but is coming off scores of only 79 and 94.
Jack Macrae Vs St Kilda – Has two scores under 80, in his last 3 games against the Saints. Pass.
Dangerfield Vs Suns – Danger has been getting it done with scores of 120 and 110 over the last two weeks. He had 93 and 116 on the Suns in his last two games and should be solid again.
David Mundy Vs Essendon – Yes, his form has been amazing and just because we can now get him in a new position we shouldn't get too carried away or too excited. He does carry a lowest score of just 97 this year but has never scored over 100 against the Bombers from 12 games. Ouch.
Tex Walker Vs Suns – Tex averages 107 on the Suns in his last 3 games against them. He had 116 last year with 5 goals. He'll be good again.
Michael Barlow Vs Essendon – Finally, Barlow has got out of his poor scores of 44 and 55 with a 110 last week. He had 90 on the Bombers last year and averages 106 on them in his last 3. He'll be good if he doesn't resort back to whatever that was a few weeks back.
Sam Mitchell Vs GWS – 130, 68 and 120 over the last few weeks but is a concern now with Lewis and Hodge missing. How will it effect him or will it make him better? Time will tell.
Jobe Watson Vs Fremantle – He'll be tagged hard! Last time he played them he scored 78 (De Boer) and 65 (Crowley). Ross Lyon obvious hits him hard and with Crowley out De Boer will most likely get the nod this week.
Stevie Johnson Vs Collingwood – 67 last week… with a highest score of 92 for the year. He had 69 on the Pies last year and he needs to get going soon before he gets dropped from not only our teams but the Geelong team too.
Robbie Gray Vs West Coast – Bounced back from a calf set back with 102 last week and had 115 on the Eagles last year. Should be fine again.
Go on… Tell me what I've done wrong …. Or be nice and chat Fantasy, Twitter: @CalvinDT
We have put our MEGA SATURDAY on the shelf this week and joined forces to offer up the biggest Moneyball contest; a chance to win $4.5K. 500 spots are available in the contest for this week and with a $10 entry, you should put your money where your mouth is and try to snag some cash. The top 15% scorers for the week in the league are paid out.
The game is very easy to play as it is similar to other salary cap fantasy platforms. Sign up.