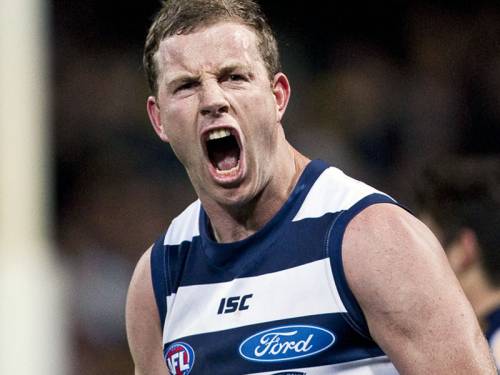 Welcome back to Daniel's Dilemma! Another week, another dilemma and with the round starting on Friday the 13th we shouldn't have been expecting scores over 2100.
The dilemmas began on a Sunday afternoon with two AFL fantasy stars toppling to late withdrawal: Steve Johnson and Dayne Beams. Without reasonable cover on your bench, you would have been finding yourself in a whole lot of trouble as the evening progressed.
Poor scores and average games concluded what was another round that would have left you sick in the stomach on a Monday morning.
If you're looking to let off some steam, I strongly suggest reading Matt's weekend wash up before you indulge into this weeks article.
As the year progresses, it's important that you have good cover on your bench to prevent yourself from dramatically slipping down the rankings or the league ladder at the expense of your big scorers who are taking a week off.
I will be looking at the best options all over the ground to make sure your team  has adequate back up in all positions coming into the back end of the year.
Defenders
With every 5 good picks, you will always come across a failure that could inevitably put your fantasy position at risk at this stage of the season. The likes of Bartel, Simpson, McVeigh etc. have been well and truly stars down back for your team and it's these players that make you want to gloat to your friends on a Monday morning. Though underperforming players such as Grant Birchall ($425,885) can always keep you timid at times throughout the conversation. Even though you may not have the widest variety of players in this position, some good cover in this spot could well be Garrick Ibbotson ($334,369). If you exclude his injury affected 8 against Hawthorn in round 3 he is averaging close to 60 and with Brisbane, West Coast and Melbourne up next he could be a handy acquisition for your team. If you're not keen on taking the risk, keeping players you had at D6 at the start of the season such as Kade Kolodjashnij ($348,529) and Tom Langdon ($393,733) could prove life saving as these players are well capable on scoring above 70.
Midfielders
As fantasy coaches, this is the position where we felt the most pain. If you had players like Shenton or Hallahan on your bench then you could have lost yourself a good chunk of your overall score with the fact that Johnson and Beams were not playing. Though if you took the risk and cashed in on Anthony Miles ($307,055) the disappointment would have been overshadowed by the sheer determination of the 22 year old Richmond midfielder. Hard at the footy and a pure ball magnet, Miles went on to record 30 disposals, 1 mark and 4 tackles totalling a very respectable 105 against Fremantle. If Miles manages to keep this up, look to cement him into your midfield bench and never have to worry about late withdrawal running your weekend again. For 55k less, you could possibly take a punt on Claye Beams ($255,721) who has been averaging close to 70 points so far this season. He scored 93 against Western Bulldogs in Round 12 but couldn't keep his momentum going against GWS this weekend scoring only 59. With Fremantle, North Melbourne and Richmond approaching the Lions, Beams could pump out some good scores to keep you interested in the young midfielder.
Ruck
The Rucks have kept us on our toes this year with some of us coaches expecting big seasons from the likes of Cox, Mumford, Minson, Ryder and so forth. Mumford was in blistering from early in the season, delivering some huge scores to his coaches that forked over a measly $423,000 for a player who has been knocking on the door for averaging 100 so far this season. Dean Cox has been far from impressive for many coaches this season, with owners dumping him with the thought that his inconsistency has proven too much to deal with. Many jumped on in form players such as Jacobs, who has ultimately been a revelation in the Ruck position for the Adelaide Crows. If you want some reliable cover in this position I suggest none other than Stefan Martin ($258,121) who has been brilliant since assuming the responsibility in the middle of the ground for Brisbane, scoring 99 and 100 in both his games thus far. With form like this, he seems unstoppable and should definitely be considered as a replacement for players such as Derickx or Thurlow.
Forward
Choosing reliable and consistent Forwards this year has been a near impossible task. Luke Parker and Brent Harvey have been really the only two players that fit under the above categories. Dangerfield, Martin, Dahlhaus and Gray have also been performing admirably bar the odd 80 and if picked have been delivering some great scores throughout the season. Realistically though, you cannot expect these players to play 21 games a year and a late withdrawal is always a possibility every week, especially come finals time. Dangerfield looks like he desperately needs a week off soon and if he keeps up his recent run of form some of us may have to show him the back door to our fantasy teams. In this case, having players like Ambrose and Rohan will not miraculously gift you with scores of 80+ but having someone such as Jeremy McGovern ($206,114) who has been made to wait before staking his claim in the AFL has produced some stellar performances in the last two weeks which has hopefully placed him firmly on your radar.
This week has been a big learning curve and has taught us to make sure that we don't become lazy in making sure that our whole team is strong across the field. Not having decent cover for each position may result in us coaches scoring poorly if one or two of our star players are out. By picking up these players that I have mentioned, it could the difference from moving up 500 spots in the rankings or finding yourself at the bottom of your league ladder.
Make sure you have read Roy's Trade Talk for round 14 over on AFL.com.au.
What are you plans for bench cover? Let us know in the comments.