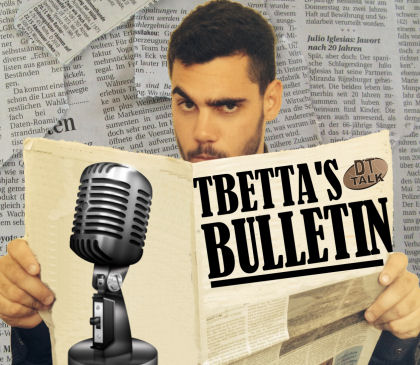 I was lucky enough to be joined by the famous DT Talk co-CEO Warnie (@WarnieDT) this week, who's having a ripper start to his gig as one of the 'Traders' and faces of AFL Fantasy – he's ranked 57th overall! He imparts some of his wisdom upon us as we look at the Trolls and Pollers of Round 3, the Surprise Premiums of 2014 and even glaze over some early-season Team Trends!
As you listen to Pod 008 you might want to refer to the tables and graphs below – there are a few little nuggets of information in there than can help you with your fantasy decisions this week!
As you learn in the pod, I has kissed on by the Fantasy Gods this week and took out the main prize in the incredibly fun AFL Fantasy Punt competition, run in conjunction by Luxbet and FanHub. As always, gamble responsibly if you're 18+, but check it out because it's a ripper little comp and a bloody good money-earner if you've got the DT knowledge! You might notice that past podcast guests in @seanyt07 (SeanyT07) and @robbiethemong (SamuraiSaints) were also up there in the money, so it goes to show that it's not just a fluke if you know what you're doing, which we all do in the DT Talk community!
Sign up to a Luxbet account by clicking here and then head over to the AFL Fantasy Punt website to log in and pick your sides.
While we're on the topic of AFL betting, a quick pat on the back to Mong (@robbiethemong on Twitter) for his AFL Betting tips in the Ep 007 pod – he nailed 3/3, with all of the Swans, Saints and Bombers easily covering their lines. Cha-ching!