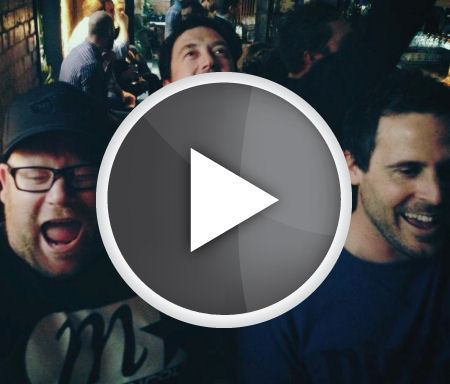 Here's our last episode of #DTTALKLIVE for the year. Thanks to everyone who tuned in live, watched the replay, asked questions, appeared on the show and anyone else who had a part in making this enjoyable for us and the viewers. Also, a big thanks to all who came out to the DT Talk Meet-Up last weekend – especially Tbetta, Dunny and Anthony for travelling from interstate and a big thank you to our mate Nathan Wheldon (Hairybeard) for his great set. What a big year… we're looking forward to being back in 2014 bigger and better! Cheers, Roy, Calvin and Warnie.
Watch on YouTube | Subscribe on YouTube
Please share this with your friends! Thanks to our loyal viewers! We love doing what we do and we hope we can help you with your team… and enjoy playing DT. Be sure to give us all a follow on Twitter and give us a like on Facebook… and even subscribe on YouTube.
BET ON CALVIN'S CAPTAINS WITH LUXBET!
This week, you can bet on Calvin's Captains top five as a group over on Luxbet. All five Captain choices have been given odds for the round. As of Thursday evening the prices are as follows: Dane Swan (2.75), Steve Johnson (3.50), Joel Selwood (4.50), Brendon Goddard (6.00) and Tom Rockliff (9.00). Think you can pick it? Then sign up at Luxbet and have a dabble at this fun market. 18+ only and please, gamble responsibly.
Massive thanks to Rumballz for his awesome lookalikes all year. You are a legend!