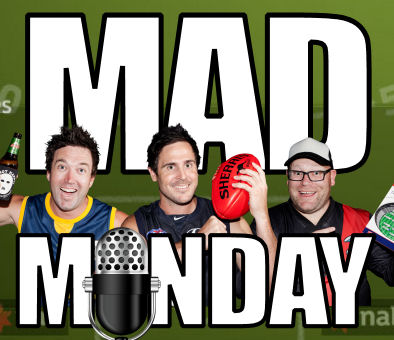 Listen in now to the tenth DT TALK Mad Monday Podcast. We chat DT for about 20 minutes every Monday arvo, so make us part of your Monday evening or Tuesday commute! Subscribe now in iTunes and feel free to give us a rating and comment.
This Mad Monday we talk about:
Around the grounds
+3 votes, -3 votes
Most popular trades of Beams and Grundy in via guys like Swallow and Nicholls out
We look at the ultimate 22 heading into DT finals
OUR ULTIMATE FINALS TWENTY-TWO
DEF: Dyson Heppell, Brendon Goddard, Bryce Gibbs, Ricky Henderson, Corey Enright, Michael Hibbard.
MID: Gary Ablett, Dane Swan, Scott Pendlebury, Michael Barlow, Joel Selwood, Dayne Beams, Matthew Boyd, Ryan Griffen
RUC: Dean Cox, Matthew Kreuzer
FWD: Steve Johnson, Dustin Martin, Tom Rockliff, Jimmy Bartel, Nick Riewoldt, Travis Cloke
Let us know your thoughts on the ultimate finals 22 in the comments.
Audio clip: Adobe Flash Player (version 9 or above) is required to play this audio clip. Download the latest version here. You also need to have JavaScript enabled in your browser.
Any feedback would be greatly appreciated… what do you want to hear from a Monday evening DT Talk Podcast? Let us know in the comments.