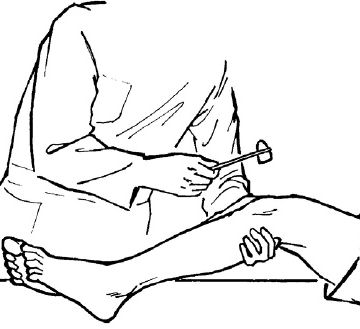 Since Dream team was so horrific this weekend, I'd like to take some time to touch on some local news. Did anyone hear of the hospital ward than ran out of beds? Oh hang on, no. That was just my Dream Team… Sooooo, how's this weather! After going AWOL over the past couple of weeks, I'm glad to be back! Well in one sense I am. In another I have had to put up with a metric shit tonne of injuries, trade disasters and rubbish scores. Black Saturday will be forever burned into DT coaches minds, and no it did not take place solely in Victoria. I know you guys are never happy when you find out I actually do pretty well, however Christmas has arrived in the form of one angry knee-jerk! It could probably be summarized by saying anyone in the top 5k, you're still in with a chance of catching me! It's time to vent a spleen. It's…Time…To… KNEE-JERK!
The Legends
Well amongst the ashes rises a phoenix. Or something like that. Dane Swan (163) is that phoenix. I missed out on his last monster oink, so I wasn't planning on missing the GWS party. He got the smell of freshly sliced bacon early on and that was all he needed, he's one guy who can hold his head high! Franklin (122) crawled out of his shell to thump Essendon as he does year in, year out. Wait a week before jumping on board. Lewis (118) has been on fire lately but also has the tendency to go cold. Something my players are very good at. Goldstein (137) and Minson (112) both posted monster scores, however their inconsistency can be no match for big KRUUUUUUUUZE (94). Sidebottom (143) looks a cracking differential at basement price, definitely take a look. I like what I see. Beams (130) was locked and loaded to be my trade next week, however the ridiculous amount of injuries this weekend may change a few plans. Whatever you do, make sure you do your best to get him in! I'm quite happy to take a spud donut in defence to make sure I get him. One of the few reliable players in DT, I needed him Round 1! The Selwood brothers did what they love to do, tackle. Joel (136) especially murdered it yet AGAIN, seriously begging the question why I chose a muppet over him. Scott (113) announced his return in style also. Liberatore (142) is a tackling machine, expect him to overtake Boyd as the Bulldog premo of the future. Finally Fyfe (128) is picking up pace prior to a cake walk run home for Freo. Watchlist! Am I missing someone? Apparently Harvey (125) did pretty well… again. Should have gone with the gut! Having said that, I'd rather see my team deleted than with Boomer in it. Moving on…
The Sunday Chops
Now what you've all been waiting for. Don't worry, my axe is very much sharpened at the ready. It's a pity you can only make 2 chops per week, because I'd say half my squad could be here. However none deserve it more than the shit truck that is Matthew Stokes (59). What kind of pathetic effort was that, making it 3 weeks in a row of scores 60's or under! After being so consistent all year he has maintained that rating, only he's now consistently shit. Close behind him is Jack Grimes (51). Missing persons were seriously stretched on the weekend, however none more so than on Saturday afternoon. Please enlighten me, Neil. Grimes is your captain, is he not? One of your best up and coming midfield talents. So why is he tagging? It clearly worked well, what a master stroke. 2 inside 50's in the first quarter and a 122 point loss to the Kangas. Before I get dragged away kicking and screaming, I better touch on Terlich (-). I'm running out of superlatives to describe my frustration at this shit. Hanley, Goodes and Terlich in 2 weeks left me eating a donut. So what other options were there apart from The Grim. Ibbotson (56)? What happened to all that loose disposal across half back?! It's like Lyon thought that Ibbotson was becoming a popular pick, time to swap his role with Johnson. Bring in Johnson this week, I dare you. Ross just toys with us. Then there was McKenzie (60). The so called "superboot" decided to become the super(shit)boot (Thankyou @CruttonHutton) as soon as he was pushing premium territory. Where do we turn to next?! Glass will be fresh of a break next week, with a BE of -4. He surely can't do much worse than the current 'popular' options. Ok I'm taking a quick break.
And back. Taggers are the scum of the earth, but seriously Priddis (76). A 4 point third term was nothing short of pathetic. If you took the punt on trading in Daniher (14), take strength from the fact that Hitchcock still resides at my F8 position. I've always said, when you think things surely can't get any worse… They will. Swallow (51) started it. He probably could have pushed 140 the way the Dees played in the second half, I feel you blokes who had him. Then those who finally decided to play Nicholls (25) over guys like Cox (102) and Minson (112) can take heart from the fact that… They didn't lose over 100 points? I got nothing, that is the true definition of a piss take. My Saturday had been pretty fruitful (not) and Riewoldt (48) was not helping my cause. That was before he injured his foot, got subbed and will miss next week. I here by state that the DT gods are no longer with us and the devil has taken over. I apologise for my sin, Stanton (89). I knew it wasn't right when I did it, however I feel the punishment was a little harsh. Apologies to all. Oh and West Coast can take home the cake for the biggest plunge since… West Coast in 2008. Good times!
The Clown
It's been a while since I've had a personal clown entry, however over the past 2 weeks I have delivered in spades. Jack grimes. What was I smoking? Whatever it was I want to completely brainwash myself into never taking it again, if there was truly such a thing as a never again list his name would be permanently printed in capitals on the front page. So naturally I'll pick him up again next season. Then I said, Joel Selwood. Averaged something ridiculous in his last 3, 120+ in 5 of his last 6. All my opponents have him… Let's get Brent Stanton. Well done Matt, d*ckhead. What a clown!
What we've learnt?
44 trades has not only improved DT numbers, it's probably saved lives.
Things can change quickly. 2 weeks ago I thought my team was the dog's balls, now I can't bear to look at it.
DT should let you ban yourself from picking a certain player at the start of the season. Never again lists are as useful as a parachute in submarine.
So, Chris Masten looks a good option…
Next season Jack Grimes will be as welcome to my team as a pork chop in Jerusalem.
This is how I feel the DT gods are treating us…
I got reminded today that Morton was taken at pick 4. Four. No matter how bad your team is going, Melbourne can always make you feel better.
Taggers can take their place next to criminals in society.
Coaches like to make my defenders tag. Apparently it's now a good idea to have your captain tag as well.
Answer these 2 questions. The defender you traded in this week – A. Was he sighted on the pitch? And B. Was he not injured? If you answered yes to any of the previous questions then you were better off than Jack Grimes.
Meanwhile, here's a jumping goat.
This game sh*ts me
Jesus Christ. I forgot about this segment, what to say what to say… Injuries. Injuries ****ing sh*t me. I have had an insurmountable amount of injuries, donuts, everything this season. Donuts. There's another thing that shits me. Get back from footy, go to check on Grimes and Terlich. Scroll down and can't see them. Little did I know Grimes was last in the worst list of AFL players seen for 20 years, while Terlich was a late withdrawal. Late withdrawals… don't get me started. And I swear to god if ONE PERSON SUGGESTS A ROLLING LOCKOUT it will be the last thing they ever say. Hmmm, angry enough? I dunno I seem pretty calm. Oh yeah, probably in the process of losing $500 from an impossible position. Now I'm angry. And that's why this game shits me.
The other bits and pieces.
Soooo, what did I actually score? Consider this was mostly written on Saturday morning, and it was too gold to change. I was sitting on 1266 from 13, including 326 from one player. That's almost impossibly bad with a full team of premiums. Not that you can call it that anymore. I ended up with 2157… Actually that's just as shit. My injury tally has probably passed breaking point and I'll need to pass Beamer in order to rescue my sinking ship. It's been a good run, but it has come to an end. How did you guys fare? Surely better than me this week! And if not well I suggest you just walk away from the computer… We wouldn't want anything nasty to happen. Nothing you would regret. You know what the delete team button does look really pretty this week……. No, I wouldn't. Or would I? Yep, definitely time for me to take a break.
On another note, the English Premier League is building up for a new season. If you weren't with us last season then join us over at fpladdicts.com. We're packed with other DTTALK members and many more blokes just as addicted to fantasy as we are! So if you haven't gotten amongst the biggest fantasy game in the world, do so now! We'll be there to help! You know you want to… ;)
Anyway that's it from me this week, hope you all enjoyed my shitness. Cheers!
If you enjoyed my raging and want a hittable punching bag when sh*t goes tits up, follow me on twitter @MattCraigDT. My views are honest, mostly helpful and occasionally entertaining! Also hit me up with any suggestions for who you thought were the Legends, Losers and Clowns, plus what you've learnt the past week. I value everyone's opinion!