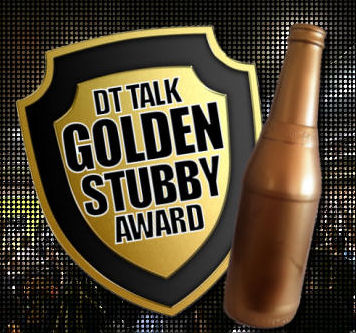 Golden Stubby – Round 18
So who do you think is deserving of this weeks Golden Stubby vote? Which players possibly got you over the line in a tight contest or just scored so well you feel deserve an accolade?
As always the players below are selected from the number of nominations received through twitter.
The Nominations are in:
Todd Goldstein – 137 – For me, this is the kind of score that epitomises the spirit of the 'Stubby'. Goldy's score went above and beyond for his loyal coaches this week!
Dane Swan – 163 – The Pig was in fine form again this weekend, oinking his way to a massive total. A certain Pirate was pretty happy with this one…
Joel Selwood – 136 – Jelwood has been on fire since having his colours lowered to Crowley. Has not dropped below 125 in the last 4 rounds!
Kieren Jack – 128- Jack has had the opposite run to Jelwood in that his form has been below average. Unable to crack the ton in his last 4 rounds he rewarded his faithful coaches with a handy 128!
Nathan Fyfe – 128 – Currently holding together a 100 ppg average but his deviation is massive, making him a wild card now. One week he's scoring 70's the next it's 130. Did his 128 get you over the line this week? This weeks score was helped along by a nice 4 goal haul.
So who get's your vote this week?
Loading ...