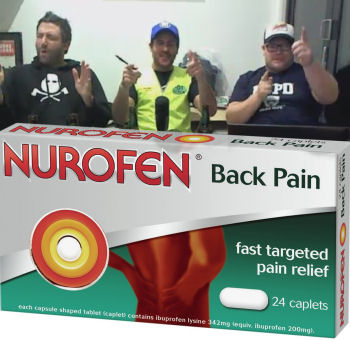 With the backline carnage of this week, our show is brought to you by Nurofen Back Pain. So much to talk about, so get into it! Don't forget to purchase a copy of Kings of the World. DT TALK readers get 40% off… for more details, click here.
WIN A CAT JACKET
Enter our WorkwearHub.com.au competition to win a fantastic Caterpillar Jacket valued at $120. All you have to do is tweet us @DTTALK @WorkwearHub with your #DTHEADLINE for this week (make sure you have both Twitter accounts in the tweet as well as the hashtag). You headline needs to be about your AFL Dream Team and what's happening this week – what will we see on the backpage of the paper? Entries close at 6pm AEDT on Monday 6th May, 2013.

Click here to view on YouTube – we would love a thumbs up and comment!