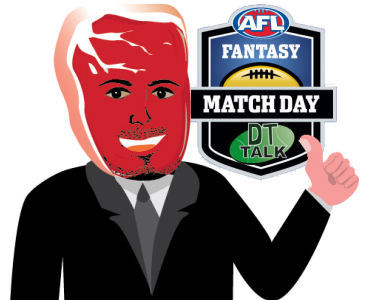 This is a reminder for those playing AFL Fantasy Match Day that the next game is up today… the Hawks v Cats Easter Monday game. Pick your team of 8 from the match today to take on the DT Talk 1500 DT Talk coaches in our league for your chance to win a $50 voucher thanks to meathead.com.au.
We are lucky enough to have Meathead.com.au sponsoring our DT TALK league. They'll be giving away $50 vouchers to the top unique* team of each match day game in our league.
We have a $50 meathead.com.au voucher to give away to the top unique* team in our league for the second game of the AFL Fantasy Match Day competition, the Cats v Hawks Easter Monday game.
CLICK HERE TO REGISTER WITH AFL FANTASY MATCH DAY
* Top unique team means the highest scoring AFL Fantasy Match Day team for the round that doesn't have the same score as anyone else in the DT Talk/Meathead League. Eg. If 10 people finish on top with the same amount of points for the round and the person in 11th is one point behind, but no one else with that score, they will be deemed the winner.