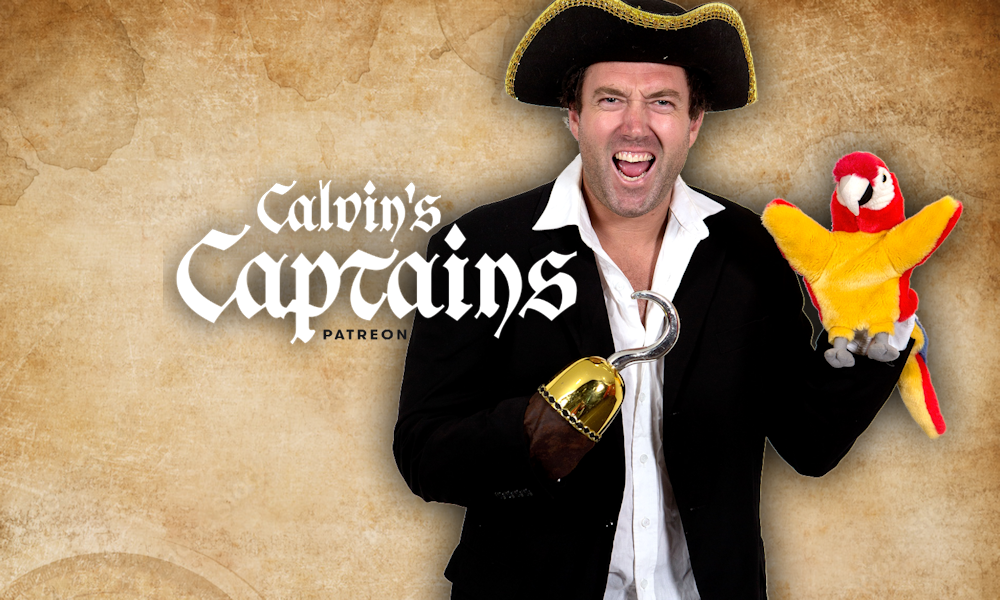 Welcome back to the second last edition of Calvin's Captains for season 2023. Once again as always, questions like… "Thoughts on Zach Merrett, where is Zach Merrett?" These can all be answered in great detail with the full-extended article that goes online on Tuesday.
I know I let many down last week… but so did our players. This is a well-researched article. It's easy to sit back and have opinions… but you also need data and evidence to back it up… and that's what I have done for you this week (I hope anyway). Good luck legends.
WATCH-ALONG
It's not too late to join… in fact now is a great time to do so as over the pre-season we will be pausing all payments, but still doing random podcasts and posts to keep your Fantasy juices flowing. These podcasts will be vert different, fun and free to all those who are onboard (with their payments paused).
In round 24… we are pleased to announce that our final Lockout Lift LIVE stream of the year will be a watch-along of the last game of the Fantasy season – that is … Carlton v GWS Giants at Marvel Stadium from 6:10pm AEST on Sunday 27 August exclusive for our Patreon legends.
We'll be chilling out, slamming cans… oh and watching the footy and we want you to be right there with us! Every stat to finish the 2023 season with a couple of beers and a heap of fun. It's not too late to join the fun, grab a beer and hang out with legends!
CALVIN'S TOP-5
No. 1 – Tim English v WCE
@ Marvel, SUN 1:10pm
Tim English has been in great form and ranks #2 overall, averaging 127 in his last three games with scores of 96, 131 and 153. English played West Coast last year and scored 132 and o that day he battled the Williams/Jamo combination.
West Coast have been easy for rucks all year which rates them as a dark green team on the scale. This year English has dominated those in the green colour. The current green teams are listed and his scores this year are in brackets… Sydney 140, North 134, GWS 151 and 153, Port 76 (he got Lycett-fied).
No. 2 – Bontempelli v WCE
@ Marvel, SUN 1:10pm
Last week, Fremantle had seven players score over 100 against the Eagles and the week before that, Essendon had five players go over 100 with the predicted Merrett (128) and Parish (112) leading the way. In his last three games against the Eagles he has scored 80, 135 and 117… he loves playing at Marvel where he has had 151, 128 and 114 in his last three. A tag from O'Neill is the only concern… but I'm not worried and I doubt he'll even cop it.
Splitting English and Bont was very tough. I'd encourage you to go back to the Tuesday article to see how I broke it all down. Here is a tiny snippet as to why English is ranked over Bont. So far this season… English has scored 120+ in 48% of games, compared to Bont at 29%….
No. 3 – Rowan Marshall v GEEL
@ Marvel, SAT 7:25pm
His form is great averaging 121 in his last four games. His form at Marvel is better, averaging 123 in his last six. 'Good' rucks against the Cats this year have gone well with Xerri (110 v Stanley), English (158 v Ceglar/Blicavs) and Briggs (111 v Ceglar/Blicavs) all dominating. Marshall had 118 and 90 against the Cats last year and is a great VC option.
No. 4 – Rory Laird v SYD
@ Adelaide, SAT 7:40pm
Since returning from a shoulder injury, Laird has averaged 114. He returns home where he has scored 102, 115, 131, 124 and 131 in his last five games. Lairdy even scored 138 against them last year.
No. 5 – Tom Green v ESS
@ GIANTS, SAT 4:35pm
Coming off scores of 118 and 141, Tom Green must be considered. He scored 111 against Essendon in Round 4… And at home this year he has been amazing with scores of 141, 69 (inj), 104, 115, 111. 110 and 128.
ALSO CONSIDER…
Nic Newman v Gold Coast – #1 man on form averaging 133 in his last three games with 138, 139 and 123. Last week against the Suns, Jake Lloyd (105) and Lizard Blakey (95) found plenty.
Jordan Dawson v Sydney – Dawson scored 103 in this revenge game last year. But lately he's form is down scoring 91 and 98 in his last two games and only 1×100+ in his last four. Bounce back game!
FOR THE 6 HITTERS…
The next two will take hitting a six to the next level and you'll need to be braver than Braveheart to do it… but I want their names on the record…
James Sicily v Melbourne – Newman (138) took nine marks last week against the Demons and Weitering took eight. He had 103 against them earlier this year and 114 in 2022. Could be anything from 85 to 145.
Jack Ziebell v Sydney – This will be his final game of his career. Expect Jack to go out with a huge bang. Coming off 90 and 138… you could VC the big unit! Last week against the Tigers… Sinclair, Wilkie and Battle combined for 29 marks and Z-Bull could have a day out. VC Only.