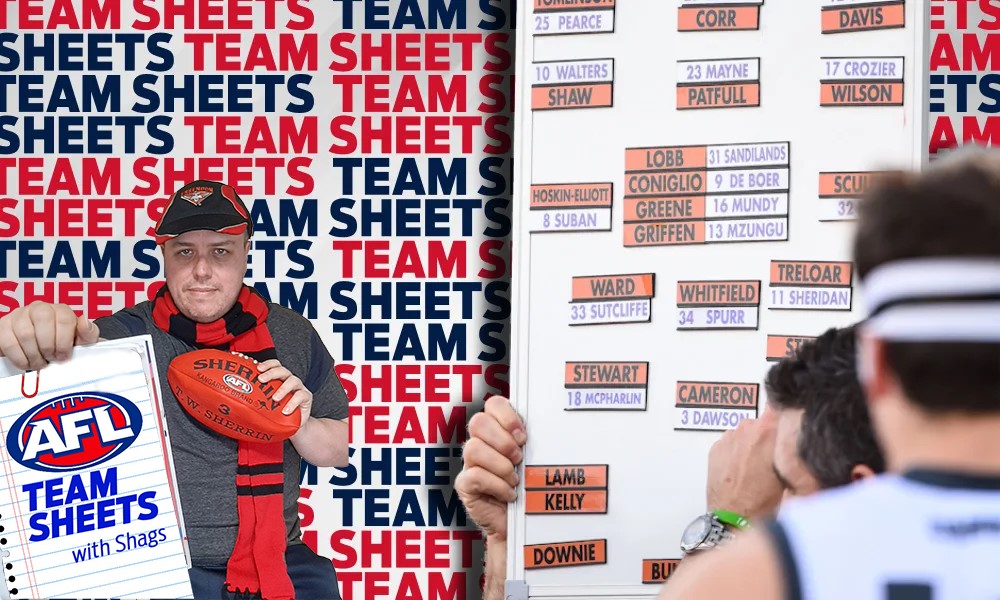 Thursday – Early news
A round 12 rookie debut could be just what we wanted with Jaspa Fletcher ($200k Mid) for the Lions. We will also get to see Quinton Narkle line up for Port Adelaide after getting picked up in the midseason draft. More of a watchlist player as a mid pricer and round 15 bye. Also reports Jack Buller (200k Fwd) should debut for the swans. Last but not least, in unusual circumstances both Daniel Rich and Jack Gunstan put their hands up to be rested this week.
Another son of a gun debuts ??

Jaspa Fletcher will run out for his first AFL game tomorrow night against the Swans! Read more here ?? https://t.co/9SDfPNQLSO pic.twitter.com/FEH37Fzur9

— Brisbane Lions (@brisbanelions) June 15, 2023
Wednesday – Early news
Teamsheets for Power vs Cats have dropped! This is our 3rd Bye, and its our first with a full 6 teams out with Crows, Pies, Dons, Hawks, Dees and Eagles players all with black dots. Early news, Irish rookie Oisin Mullin will be out injured suffering an adductor injury in training. At the Tribunal hawks Defender premo Sicily is straight in from suspension and straight out with another suspension, this time for 3 weeks. The Hawks are appealing the 3 week ban, but unfortunately it won't be heard until Monday after the round has finished. Hugh McCluggage will miss this week due to concussion protocols as per Sicily incident above. For other current injuries check the list HERE Good news though as Zach Merrett got off his charge.
Important times to remember:
Power vs Cats Thursday game squads ~6:20pm EST Wednesday
Weekend Teamsheets ~6:20pm EST Thursday
Sunday games Extended bench selection ~5:00pm EST Friday
GAME 1: Power vs Cats
Thursday, 7:40pm EST Adelaide Oval
Late changes for both sides tonight.

Quinton Narkle will make his club debut, replacing Junior Rioli for the Power, while Zach Tuohy replaces Jon Ceglar for the Cats.#AFLPowerCats substitutes: @PAFC – Riley Bonner@GeelongCats – Jack Bowes

— AFL (@AFL) June 15, 2023
Notes: Its already confirmed Oisin Mullin is an out for this game during the week. Some pretty big ins with Mitch Duncan and Patrick Dangerfield for the Cats, with a few coaches looking to take a punt on Duncan with his low price tag. If you were one of the few teams with Mitch Knevitt as a cashcow you'd be disappointed with his timing for omission. Also interesting to see Mid season draft pickup Quinton Narkle on the Powers Emergency list, could he be the sub this week against his old club? (Update, Narkle is officially in for Junior Rioli)
| Power | | Cats | |
| --- | --- | --- | --- |
| INS | Ryan Burton | INS | Max Holmes,Mitch Duncan,Patrick Dangerfield |
| OUTS | Lachie Jones (Injured),Riley Bonner (Sub) | OUTS | Mitch Knevitt (Omitted),Oisin Mullin (Injured),Sam Simpson (Sub),Zach Tuohy (Managed) |
GAME 2: Lions vs Swans
Friday June 16, 7:50pm EST Gabba
Notes: AS reported a Debut for Jaspa Fletcher, and a confirmed debut with Jack Buller, giving us not 1 but 2 round 12 cashcows to buy this week, as well as cheaply priced Kai Lohmann (Fwd $209k), although not a debut, so that makes 3.. The trick will be choosing the one that plays round 15. Hugh McCluggage is out with that concussion, and Rich and Gunstan have managed themselves this week. Luke Parker is also back in as an option in midfield for the swans. Also of note, Angus Sheldrick held his spot after gettinga 79 last week, and will be a popular trade in this week.
| Lions | | Swans | |
| --- | --- | --- | --- |
| INS | Darcy Fort,Jaspa Fletcher,Kai Lohmann,Ryan Lester | INS | Jack Buller,Luke Parker |
| OUTS | Daniel Rich (Managed),Darcy Gardiner (Injured),Hugh McCluggage (Injured),Jack Gunston (Managed),Jaxon Prior (Omitted) | OUTS | Isaac Heeney (Injured),Lance Franklin (Injured),Ryan Clarke (Omitted) |
GAME 3: Giants vs Dockers
Saturday June 17, 4:35pm EST Giants Stadium
Notes: Rookie carnage with both Josh Fahey and Ryan Angwin dropped for GWS, and a sneaky cashcow option Sam Sturt dropped for Freo. Mid Premium Josh Kelly is back for Giants, and Jaeger O'Meara who had hit some form is back in for Freo.
| Giants | | Dockers | |
| --- | --- | --- | --- |
| INS | Josh Kelly,Sam Taylor | INS | Jaeger O'Meara |
| OUTS | Harry Rowston (Sub),Josh Fahey (Omitted),Ryan Angwin (Omitted) | OUTS | James Aish (Injured),Sam Sturt (Omitted) |
GAME 4: Tigers vs Saints
Saturday June 17, 7:25pm EST MCG
Notes:Nothing really DT relevant here for the ins and outs.
| Tigers | | Saints | |
| --- | --- | --- | --- |
| INS | Ben Miller | INS | – |
| OUTS | Hugo Ralphsmith (Sub),Marlion Pickett (Personal Reason) | OUTS | Cooper Sharman (Sub) |
GAME 5: Blues vs Suns
Sunday June 18, 1:10pm EST MCG
Notes: Make sure you check Sunday extended bench selections at ~5pm EST Friday. If you had Bodhi Uwland sitting on your bench (and hopefully not field in your top 18), you would have copped an embarrassing -3 score, just to rub salt into the wounds he is dropped this week. Ned Moyle as a ruck cashcow option is into the extended bench selection but doubtful he will play. More interesting though is Jaxon Binns for Blues, check for a possible debut in friday selections.
| Blues | | Suns | |
| --- | --- | --- | --- |
| INS | David Cuningham,Jaxon Binns,Lachie Fogarty,Marc Pittonet,Nic Newman | INS | Alex Sexton,Brandon Ellis,Mac Andrew,Ned Moyle,Sam Day |
| OUTS | Jack Silvagni (Omitted),Jesse Motlop (Omitted) | OUTS | Bodhi Uwland (Sub),Jy Farrar (Omitted) |
GAME 6: Roos vs Dogs
Sunday June 18, 4:40pm EST Marvel
Notes: Make sure you check Sunday extended bench selections at ~5pm EST Friday. Hugh Greenwood as a midprice option is back in for the roos, as is Jy Simpkin. Lots of changes for dogs, with only relevant ones in cashcows Arthur Jones and James O'Donnell unfortunately dropped.
| Roos | | Dogs | |
| --- | --- | --- | --- |
| INS | Hugh Greenwood,Jy Simpkin,Kayne Turner | INS | Hayden Crozier,Lachlan McNeil,Mitch Hannan,Robbie McComb,Ryan Gardner,Tim O'Brien |
| OUTS | – | OUTS | Arthur Jones (Omitted),James O'Donnell (Omitted),Josh Bruce (Omitted) |