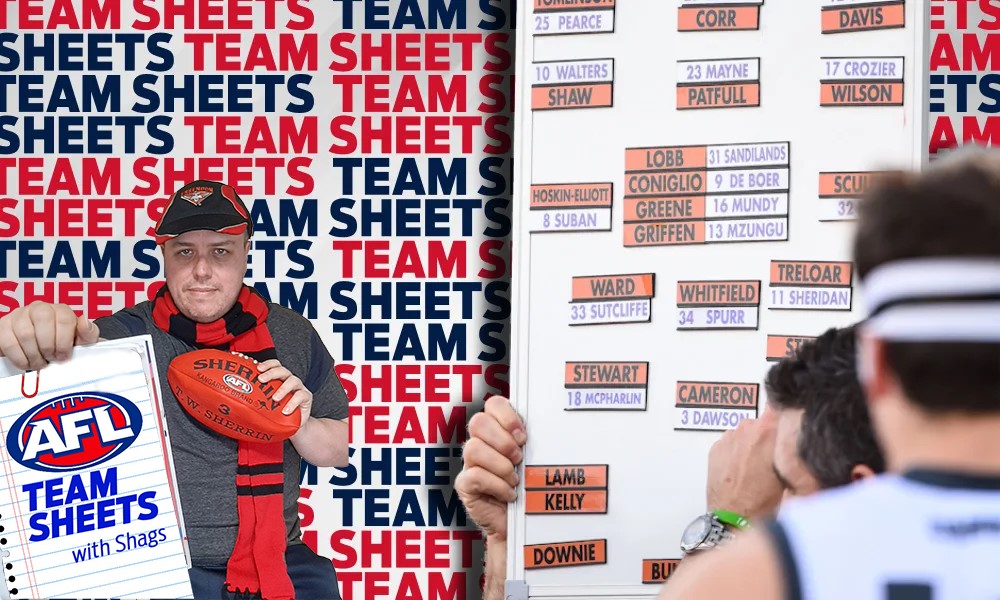 Thursday – Early news
Round 13 remaining Teamsheets have dropped! Early news, Mid Season drafteee Ryan Maric (Fwd $200k) will debut for the Eagles. No late news for tonights match and subs have been named below.
No late changes for #AFLSwansSaints.

Substitutes:@sydneyswans – Joel Amartey@stkildafc – Cooper Sharman

— AFL (@AFL) June 8, 2023
Go well, Ryan Maric! pic.twitter.com/X2PlkU1hlO

— West Coast Eagles (@WestCoastEagles) June 8, 2023
Wednesday – news
Swans vs Saints thursday game squads have been announced. Weird additional bye round with only Cats and Suns players having a break, but we still have top 18 from 22 scores and 3 trades. We also see the return of the Thursday game this week, as well with a later Kings birthday Monday game with Demons and Pies. In tribunal news De Goey copped 3 weeks for his bump on Elijah Hewett who will sit out this week concussion protocol, as will Greenwood from North.
Important times to remember:
Thursday Swans vs Saints Teamsheets ~6:20pm EST Wed
Weekend Teamsheets ~6:20pm EST Thurs
Sunday games Extended bench selection ~5:00pm EST Friday
Monday Squads ~6:20pm EST Sunday (Edit previous time was incorrect)
GAME 1: Swans vs Saints
Thursday 8th June 7:10 pm EST SCG
Notes: First a reminder that Parker will be sitting on the sidelines for this one due to a 1 week suspension. Angus Sheldrick (Mid Fwd) is in for the swans giving us a much needed bargain basement rd 12 rookie option, but with a horrifying BE of 62.. Unfortunately Ruck Cashcow Lachlan McAndrew has been omitted. Mitch Owens is in for Saints which should hopefully open Steele back up for a better inside role.
| Swans | | Saints | |
| --- | --- | --- | --- |
| INS | Angus Sheldrick,Dane Rampe | INS | Marcus Windhager,Mitch Owens |
| OUTS | Corey Warner (Sub),Lachlan McAndrew (Omitted),Luke Parker (Suspension) | OUTS | Ben Paton (Omitted),Cooper Sharman (Sub),Hunter Clark (Injured) |
GAME 2: Dogs vs Power
Friday June 9, 7:50pm EST Marvel
Notes: Cahscow Ollie Lord has been omitted for power. Josh Sinn($228k Def/Mid) after being sub has been named in the squad giving us another downgrade option.
| Dogs | | Power | |
| --- | --- | --- | --- |
| INS | Alex Keath,Josh Bruce,Laitham Vandermeer,Rhylee West | INS | Charlie Dixon,Travis Boak |
| OUTS | Ed Richards (Injured),Lachlan McNeil (Sub),Oskar Baker (Omitted),Ryan Gardner (Omitted),Tim O'Brien (Omitted) | OUTS | Ollie Lord (Omitted),Riley Bonner (Omitted),Ryan Burton (Omitted) |
GAME 3: Hawks vs Lions
Saturday June 10, 1:45pm EST MCG
Notes: Welcome return for coaches who have either/or Sicily and Seaumus Mitchell who are back in. We lose one potential cashcow with omission of Bailey Macdonald. We already knew Dayne Zorko was out 1 week for a report.
| Hawks | | Lions | |
| --- | --- | --- | --- |
| INS | James Sicily,Seamus Mitchell | INS | Deven Robertson,Jack Payne,Jaxon Prior |
| OUTS | Bailey Macdonald (Omitted),Cam Mackenzie (Sub),Sam Frost (Injured) | OUTS | Dayne Zorko (Suspension),James Madden (Sub),Keidean Coleman (Omitted),Ryan Lester (Omitted) |
GAME 4: Crows vs Eagles
Saturday, 4:35pm EST Adelaide Oval
Notes: Mid season draft pick up Ryan Maric is debuting for the Eagles. Elijah Hewett is out for concussion, and POD break out
Liam Duggan is suspended.
| Crows | | Eagles | |
| --- | --- | --- | --- |
| INS | Josh Worrell | INS | Jack Darling,Luke Edwards,Luke Shuey,Ryan Maric,Sam Petrevski-Seton |
| OUTS | Ned McHenry (Sub),Tom Doedee (Injured) | OUTS | Callum Jamieson (Injured),Connor West (Injured),Elijah Hewett (Injured),Josh Rotham (Injured),Liam Duggan (Suspension),Shannon Hurn (Injured) |