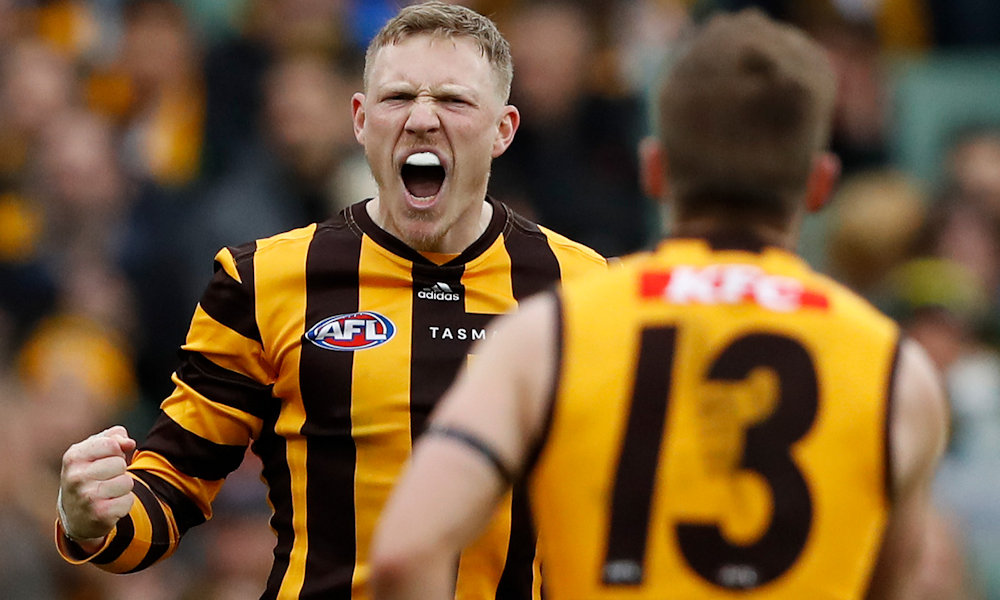 It's the end of the 2022 Toyota AFL Fantasy season and Roy, Calvin and Warnie wrap up a massive year which ended with a premiership for two of the boys. They run through how their teams went for the round and season. Fantasy Classic champion Matt Mottram joined the show to chat through his triumph and the new wheels he'll be putting in the garage.
Episode guide
1:00 – Calvin lost plenty of players from his Draft team but nearly beat Warnie.
4:10 – Revenge was sweet when Calvinator defeated Warne Dawgs in Classic.
6:00 – Sam Walsh's late out hurt Warnie.
8:35 – The Norm Smith Medallist for many coaches this weekend was James Sicily.
12:10 – Tom Campbell's inclusion meant Rowan Marshall posted a shocking score.
16:00 – With the help of Scott's Wrapped website, the boys review their season.
20:20 – Which trades were nailed and failed?
23:15 – Matt Mottram talks about his win.
28:00 – Why Matt took his family rollerskating and how it affected his afternoon.
31:30 – What moves saw Matt set his team up for success.
37:40 – Rory Laird is awarded the Dane Swan Medal.
41:00 – Michael Barlow Medal for the Cash Cow of the Year is awarded to Nick Daicos.
46:50 – Calvin names up some players he believes will be good picks next year.
Find the podcast