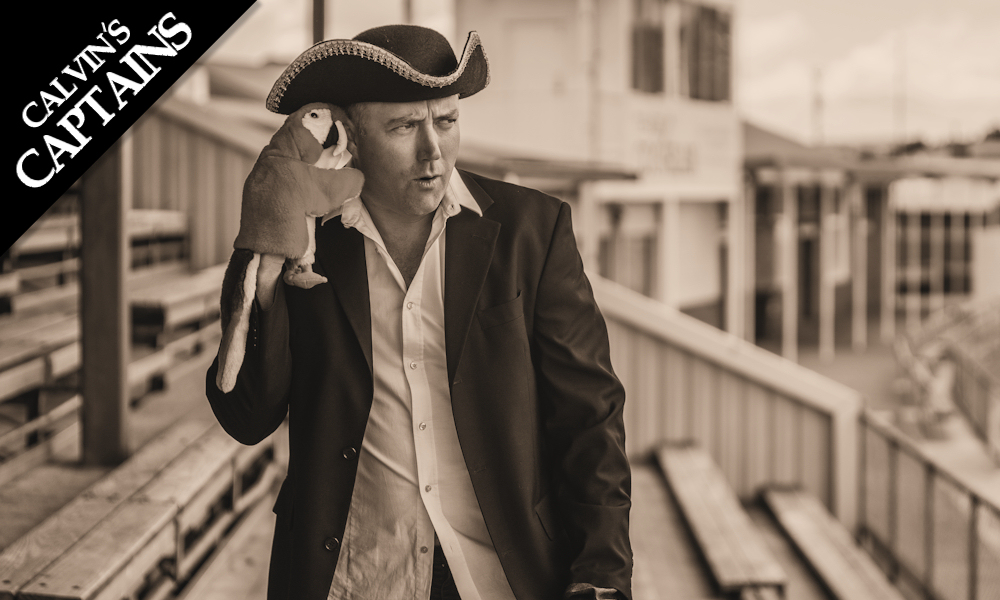 Welcome back legends! Now… no video this week, my voice probably can't handle it. However, my fingers are just fine so the article will go back to part of it's old school roots. All the best this week. Also… the confidence I have in my top-5 this week is through the roof. The bottom five could go either way. Stick to the top and you can't go wrong.
Player
Opponent
Venue
Time
Key Stats
Cal's Comments
1. Rory Laird


@ Adelaide
SAT 7:30pm
Averaging 140 in his last 5 games with a low of 129
Scored 122 on the Blues this year and even had 118 against them last season. Carlton are the #2 hardest over the last 5 weeks though only allowing one MID to crack 120 (Taranto 123) against them in the last three weeks. Can't see this game being an issue for the future pig.
2. Callum Mills


@ SCG
SAT 2:10pm
118, 132 and 148 his last three scores.
Carlton had 8x100+ scores against the Giants last week with four players taking double figure marks and six players getting 25+ touches. Mills scored 87 against these guys in round 1 but has averaged 114 since then and will dominate back at home.
3. Touk Miller



@ Metricon
SUN 1:10pm
Averaging 118 in his last five!
Last week against the Eagles, Steele (154), Crouch (147) and Ross (100) found it very easy. He had 100 against them in round one in a tag from O'Neil. He'll be big again!
4. Zach Merrett




@ MCG
SUN 3:20pm
Gone 115 since his bye and 127 in his last four
Scored 104 and 113 on the Roos last year and he is coming off 121 (38d, 4m). The Roos have been a little tough in the last three weeks with Newcombe (107) the best scoring MID. He has form and plays a team that can bleed points, another 120 is coming.
5. Jack Steele


@ Marvel
SAT 4:35pm
154 last week and has now averaged 126 since returning
Finn Magginess will tag _______? I think he goes to Sinclair, but Steele does sit down the list as this could be him. Why? Well... Steele is untaggable and Sinclair has already show he can be locked down when he had 72. Steele had 130 in round 4 on the Hawks and took 10m that day, just like he did last week.
6. Marcus Bontempelli


@ GMHBA
SAT 7:25pm
Averaging 120 in his last three - running hot.
Bont had 127 last year against the Cats and from this point in my top 10 list, I lose confidence. The top-5 are elite, but the rest could be anything. Bont did have 125 last week but Geelong in Geelong is always tough.
7. Tom Stewart


@ GMHBA
SAT 7:25pm
Returns home with a point to prove!
Bulldogs are the #2 easiest this year for DEFs to score against and the #2 easiest over the last 5 weeks. Aliir Aliir (102 and 11m), Burton (111 with 8m) and Jonas (63 but 8m) all grabbed plenty against the Dogs last week. he had 121 against them last year and will be massive.
8. Clayton Oliver


@ Optus
FRI 8:10pm
94 on return and laid an equal team-high 5 tackles
107, 100 and 113 are his last scores against the Dockers in a game he should be better than his 94 last week. His form has been elite and he could be nice early VC option.
9. Luke Parker


@ SCG
SAT 2:10pm
114 last week and starting to get busy
Parker loves these games and had 119 on the Giants earlier this year. Prior to that he had 115, 117, 80 and 135. He loves this match-up and should be good.
10. Sam Walsh


@ Adelaide
SAT 7:30pm
Tweaked his ankle last week but came back with 102
Sydney had 7x100+ scores on the Crows last week and they rank as #3 easiest over the last five weeks. Walsh had 123 on them last year and if his ankle is ok... he should be great with a super run home.
MAGINNESS GOES TO?
Loading ...
CALVIN'S PLAN 
Pretty simple for me this week as I own the top two on the list (as many would). I'll going VC on Mills playing at 2:10 Saturday…. and if needed… into Laird who is playing the Blues that night. Providing the pirate hasn't had too many in the arvo, this plan should be 100% fine. To be honest, Mills outscoring Laird this week will not surprise me. Laird holds a 5-1 lead in head to head scores since the bye round, so let's see how this plays out.
WHAT ABOUT THESE BLOKES?
Check out some of the other names I had a look at that didn't make the cut, some were very very very close…. listed in order as they play.
Andrew Brayshaw v Melbourne – Could have made the cut but his form of 98 and 78 isn't up to the mark. He had 94 on the Demons last year, and should be good back at home.
Christian Petracca v Fremantle – Geeez…. 69, 100 and 96 in his last three suck, he had 40 in this game earlier this year when he was sick. Not a captain, he's a trade.
Max Gawn v Fremantle – 133 last week and 104 on the Dockers earlier this year… Freo #1 hardest for RUCs in last five weeks and Max did have 75 and 70 prior to last week.
Jack Crisp v Port Adelaide – Hasn't hit 100 in his last five… and not one Geelong player hit 100 on the Power last week – TRADE!
Nick Daicos v Port Adelaide – 82 last week and Port is even tougher! It's been fun but he can be traded too now based on his draw coming up.
Ollie Wines v Collingwood – Super-wicked match-up, but form isn't there with 0x90+ coming in last three games.
Stephen Coniglio v Sydney – 88 and 92 in his last two games, form dropped away in last couple. Pass.
Juicy Preussy v Sydney – A captain option, no jokes. Will get 100, ROB had 104 (51 hit outs) v Sydney last week. Lacks ceiling and discipline.
Tim Taranto v Sydney – 123 last week and even had 128 on Swans this year…. and 109, 108 before that.
Jake Lloyd v GWS  – 80 last week and only 71, 96 and 100 in last three v GWS.
Jack Sinclair v Hawthorn – Could be tagged… 113 v Hawks this year and his form is great with 88, 146, 109 and 140. Tag the concern.
Tom Mitchell v St Kilda – 0x120+ in his last eight games. Someone in this game cops the Windhager tag as well after he killed Tim Kelly (17) last week.
Jack Macrae v Geelong- 124 against Geelong this year already but at the Cattery it will be tougher. Also hasn't hit 110+ in his last five.
Josh Dunkley v Geelong – 102, 87 and 68 in his last three… form not there.
Tim English v Geelong – Should be good against Blicavs (Stanley subbed injured last week). Had 60 last year.
Bailey Smith v Geelong – 107 and 109 since his return, gun player! You have better captain options than this.
Mitch Duncan v Bulldogs – 62 last week… Stewart is back so I'd be looking to offload him soon… however, plenty of kick to kick could be on the cards this week
Cameron Guthrie v Bulldogs – Dogs still #1 hardest for MIDs this year, form has dropped as well with 74 and 89 in last two.
Sam Docherty v Adelaide – Fox (104) and Blakey (94) came out of defence against the Crows last week for good scores. Risky captain option though.
Noah Anderson v West Coast – Should have made the top-10 list. Averaging 116 in his last three and match-up suits.
Lachie Neale v Richmond – Hasn't hit 100+ in his last three games. Had 86 in this game last year. Can't do it, no positives here.
Hugh McCluggage v Richmond – 107 and 97 last year against the Tigers and should bounce back after his sub-100 games last week.
Aaron Hall v Essendon – A weird late in last week for 122 (30 touches, 7m). You'd be brave to do this though.
Luke Davis-Uniacke v Essendon – Bombers #1 hardest to score against in the last five weeks, he's been good ranking #5 on form (122 last three).