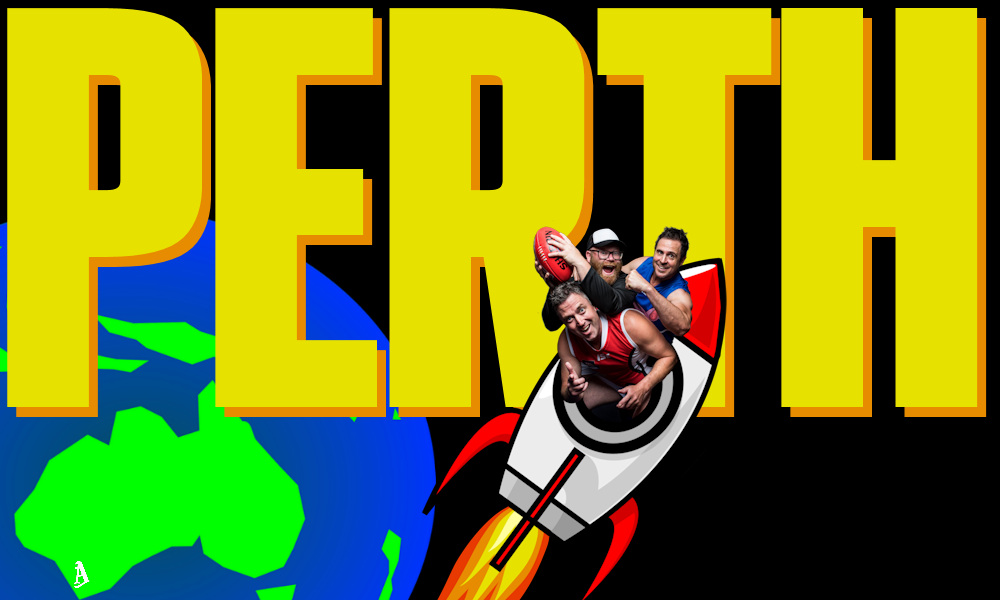 It has been three years since Roy, Calvin and Warnie have been in Perth and they are itching to have some fun with the best Fantasy fans in the country!
The trio from Tassie have been plying their trade since 2007 with the inception of DT Talk and have been the official AFL Fantasy gurus on afl.com.au since 2014. Their podcast continually ranks as one of the most listened to sports shows in the country and was voted into the Top 10 of the Listeners' Choice category in the 2021 Australian Podcast Awards.
FRIDAY NIGHT FOOTY – SOLD OUT
22 JULY 2022
5:30pm – Doors open
5:50pm – Friday night game starts
7:00pm (approx) – Half time chat
8:30pm (approx) – Full show
Saturday 23 July – NEW SHOW
Doors 11:30am, Saturday arvo footy watchalong
The boys on stage at quarter and half-time breaks with plenty of interaction in a unique day of footy and froths
Tickets on sale 7pm AWST Thursday 19 May
Aberdeen Hotel
90 Aberdeen St, Northbridge
The boys will be joined by some of their friends for a special show celebrating the season as they look towards the AFL Fantasy finals giving you plenty of tips to help you win your league premiership. Roy will be armed with some extra special rockets, Warnie will (most likely) be donning the green vest and Calvin will pack his guitar to provide one of the highlights of the event – bring your singing voices!
No doubt there will be plenty of stories, banter and interaction with some surprises up their sleeves. As always, it's all about enjoying a beer and having some fun!
So get along to The Game at The Aberdeen for an event that you don't want to miss!
Click here to RSVP on Facebook to stay up to date.