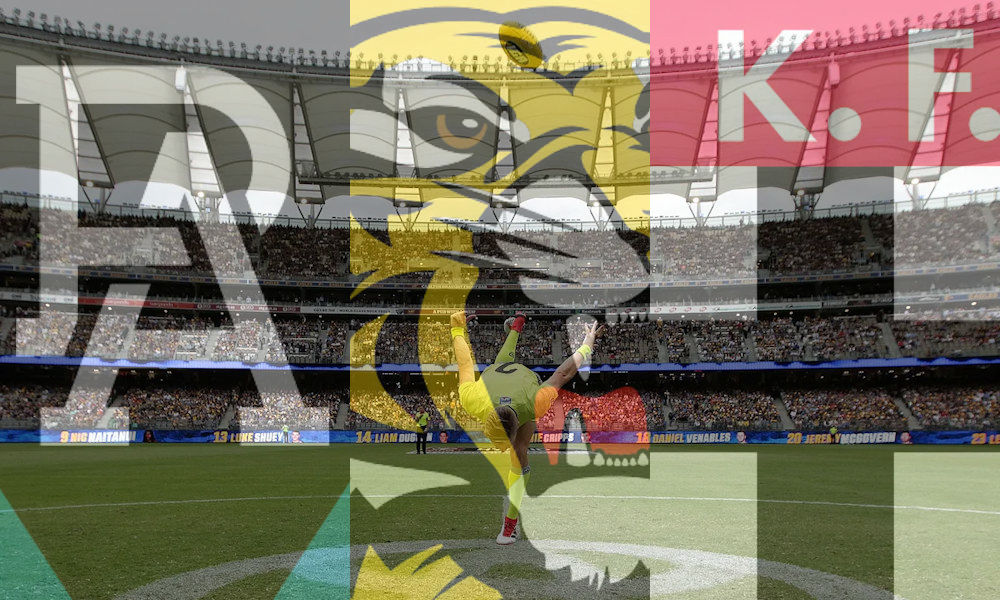 "…more mid time"
Click here for DC's preamble and more on the all important centre bounce attendances.
*Only players who played 5 games or more are included in the CBA lists. All percentages only represent the games played by that player, not the whole season.
More CBA analysis:
Top centre bounce attendees
Lycett 76%
Boak 75%
Wines 75%
Drew 60%
Ladhams 48%
Gray 33%
Amon 26%
Powell-Pepper 20%
Port was another club to run with a pretty limited on-ball group in 2021. The evergreen Travis Boak and Brownlow Medallist Oli Wines were outstanding, whilst young ginger-nut Willem Drew brought excellent defensive pressure as he put together his best season. I don't think we can consider Boak at 819k and 33 years of age. Wines was one of the picks of 2021 after going from a 95 average (adjusted) to 112. There's no reason why he can't do it again but I also don't see much value after such a superlative year. 
Drew is kind of attractive in fantasy as the defensive-minded midfielder. He averaged a massive 6.8 tackles a game (5th in the AFL) but less than 18 disposals. If he is allowed to hunt more of his own ball moving forward then take notice. It's easy to forget that Jack Steele and Touk Miller were taggers once too. 
There was a 27% gap between the CBA percentages of Drew (3rd ranked mid) and Robbie Gray (4th), which was the second largest in the comp. If Ken Hinkley decides to expand the on-ball rotations by a player or two then it would be worth jumping on. The player many are waiting on to fill that role is Zak Butters. The young gun is coming into his fourth year and looks ready for a breakout. It may even have come last year if it wasn't for injury. A more permanent move into the middle would surely bring about more consistency from the talented 21 year old. He managed 36 disposals and 119 points in round 2 and scored 83 in just 57% TOG in his injury affected round 4 game. The ceiling is there and if the consistent midfield role comes then I'm betting on a 90+ average in 2022. 
Whilst Butters should be at the front of the queue for more midfield time, Trent Dumont has also returned home to SA after being delisted by North. The 26 year old has 113 games under his belt and will surely be fighting hard to continue his career past this year. He's a guy to look at really late in drafts but will probably be too risky in classic despite being pretty cheap. 
One final player to note is Sam Hayes. The young 190k ruckman will surely get a look-in this year after Peter Ladhams' switch to Sydney. Chuck him at R3 and hope that Ken sticks with a dual-ruck set-up. 
Buyer beware: Boak, Wines
Black book: Drew, Butters, Dumont, Hayes
Top centre bounce attendees
Nankervis 74%
Martin 71%
Cotchin 70%
Prestia 65%
Chol 52%
Bolton 50%
Collier-Dawkins 49%
Edwards 48%
Graham 25%
Coleman-Jones 23%
Parker 21%
Anyone that follows me will know that my never-again list looks like this:
Dustin Martin. 
That's it. That's the list. 
Honestly, he's more frustrating than airplane wifi. If you think he's good value then go ahead and pick him but you won't get me vouching for him. I don't think he averages much more than 85.
Damien Hardwick has some decisions to make in 2022. His midfield group is looking a lot like Geelong's, with Dusty (30), Cotchin (almost 32), Prestia (29) and Edwards (33) hogging a large proportion of the on-ball time. I'm not really interested in any of them but I expect the first three listed to continue to play prominent mid roles in 2022. 
Shai Bolton is a talented player but looks destined to spend a lot of time forward during his career. Dusty 2.0 if you ask me. I'm not overly keen, especially with his 67 point average over his last 10 games in 2021. 
There are a few young mids that may be worth keeping an eye on at the Tigers though, especially in the second half of the year if the first half goes pear-shaped and Hardwick decides to look to the future. Collier-Dawkins finally got a crack in 2022 and showed some signs, although 460k may be a little too awkward for a guy who is on the fringe of the 22. Ditto for Jack Ross at 468k. 
The one to watch for me is Jack Graham. The 24 year old is priced at 657k (equivalent of a 78 average) but is forward eligible. The lad does have a ceiling which is a great thing for mid-pricers. He hit the century four times in 2022, including a monster 146 in round 21 against North. It's not a fluke either; he managed the same score in 2019. His mammoth game in 2021 included 36 disposals, 8 marks and 8 tackles which is just about the perfect score-build for fantasy. To top things off, he finished the season with 46%, 75% and 53% CBAs, which were in his top 4 for the season. If that continues, could he be a chance to push a 90 average and top 10 forward status? 
Buyer beware: Dusty, Dusty, Dusty (also Prestia, Cotchin, Bolton, Edwards, Collier-Dawkins, Ross, and Dusty)
Black book: Graham
Top centre bounce attendees
Steele 83%
Ryder 75%
Dunstan 73%
Crouch 68%
Jones 53%
Hunter 50%
Marshall 48%
Bytel 40%
Ross 30%
Jack Steele was one of my best starting picks in 2020. After his sensational breakout year I barely considered him at the start of 2021. What a bloody idiot I am. The man is an absolute fantasy machine. I'm not that keen to start with him given his $1M price tag and the monopoly he had on the St Kilda midfield but it wouldn't surprise me if he came out and backed it up either. 
The rest of the St Kilda midfield is a big watch for me in 2022 though, as someone desperately needs to step up to help Jack. Luke Dunstan has also buggered off to Melbourne (don't blame him), so there are plenty of opportunities for someone to step into the void.
Brad Crouch averaged 95 in a roller coaster first year at the Saints. He had a period of 7 tons in 8 games but also tailed off to finish the year with an average of 83 off his last five games. That coincided with a drop to 42% CBAs.
Zak Jones was the main beneficiary of Crouch's fantasy scoring demise in those five games, as he averaged 61% CBAs and scored 103, 124, 96, 85, and 95. I'm quite bullish on the injury-prone mid, if (and it's a big if) he can put together a full season in an inside midfield role. He's priced at 88.6 but I think he could average 100 pretty comfortably if the stars align. He has a ceiling too, with an enormous 151 points, 37 disposals and 2 goals in round 7.
Seb Ross has been a fantasy jet in the past but it looks as though those days are behind him. Jack Bytel showed signs at times in 2021 but at 413k he would have to average 80ish to be worthwhile. I'm not sure he'll do that and will likely be on the selection fringes too. 
Dan Hannebery makes Zak Jones look reliable and robust. It's sad to see such a gun player not be able to get a run at it but you just can't go there with his history of calf injuries, even though he is just 456k. 
I'm super keen to see Hunter Clark in 2022. It's been two steps forward and one step back so far in his career but there's no doubting his talent. Hunter is coming into his fifth year and is surely mature enough now to take on a key role in the Saints' midifield or half-back line. To me his class is exactly what they need in the middle. He did start 2021 with a 91 from 70% CBAs but struggled for much of the rest of the season due to injury and an inconsistent role and finished with an average 72.6. Hopefully Brett Ratten persists with him in the middle for more than a couple of games in 2022. He's a huge pre-season watch for me, especially as he's defender eligible. 
Finally, Jade Gresham will return in 2022 after rupturing his achilles in round 3. He's priced at a very affordable 509k (priced at 61) and has mid/forward status. Gresham averaged 83 in 2019 but, like Clark, his role will be a big watch in the pre-season. If he's playing primarily midfield then he should be at least 20 points underpriced. If he's playing forward then he's probably not worth your time, although he will definitely still outperform his price. 
Buyer beware: Steele, Crouch, Hannebery, Bytel, Ross
Black book: Jones, Clark, Gresham
Follow DC on Twitter, Hat Chat on Twitter and listen to the podcast.