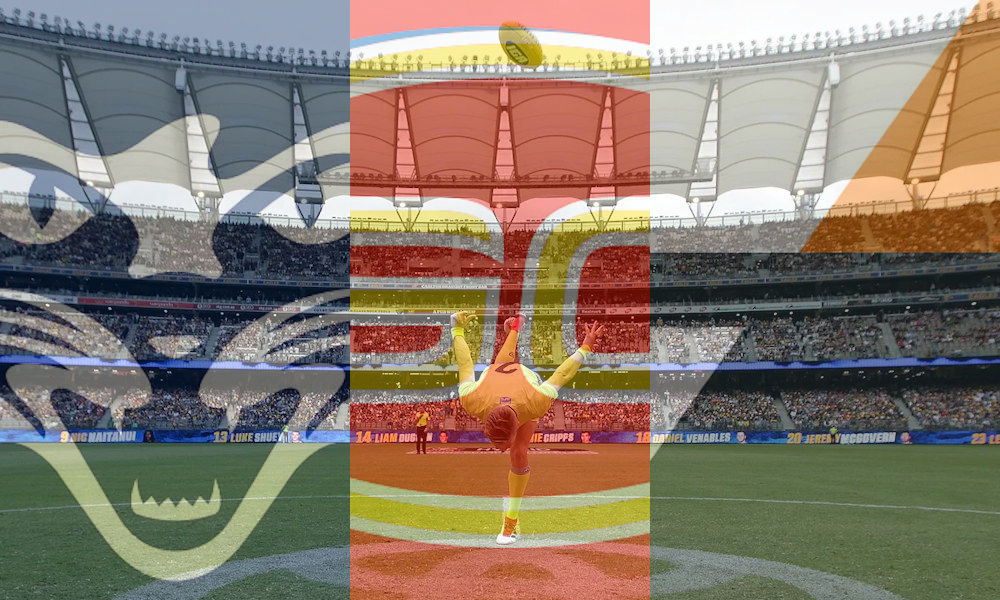 "…more mid time"
Click here for DC's preamble and more on the all important centre bounce attendances.
*Only players who played 5 games or more are included in the CBA lists. All percentages only represent the games played by that player, not the whole season.
More CBA analysis:
Top centre bounce attendees
Stanley 79%
Selwood 75%
Guthrie 69%
Dangerfield 55%
O'Connor 52%
Parfitt 49%
Narkle 46%
Ratugolea 38%
Blicavs 21%
Duncan 21%
The Geelong Geriatrics top 4 centre-bounce attendees from 2021 will have an average age of 31 years and 8 months to start next season. 
Cam Guthrie is the baby of the group at 29 years old. He's a points per minute jet who had another superb year last season but has probably priced himself out of being a starting option. 
None of the other Cats really pulled up trees in 2021 but it does mean that Paddy Dangerfield is the cheapest he's been since his breakout year in 2012! He had an injury affected score of 15 in his average and should represent value, but at 31 years old, his days of pushing 110 are probably past him. He could possibly average around 100 though which makes him worthy of consideration at his price of 86.8.
Brandon Parfitt has shown glimpses of fantasy relevance over the last few years. He's a strong tackler but only topped 25 disposals twice in 2021. If the 24 year old shows signs of finding more of the ball then take notice.
Mitch Duncan will be highly owned to start the season after picking up forward status. As discussed at the top of the article, he was an outlier in the 100+ group with just 21% CBAs. Whilst he should be a top 6 forward, if he continues to play on a wing or at half-forward then his upside could be limited and he might be an option to fade to start the year, especially with his knack of being injured in games. You 8 to see it!
Buyer beware: Selwood, Guthrie, Duncan
Black book: Dangerfield, Parfitt
Top centre bounce attendees
Smith 82%
Miller 79%
Greenwood 62%
Fiorini 57%
Rowell 54%
Swallow 52%
Anderson 47%
Graham 38%
Burgess 34%
Weller 23%
Bloody hell Touk Miller. Did anyone actually predict that at the start of last year? It seemed like overnight he developed himself into the perfect fantasy midfielder. Unfortunately, at over $1M he's just too expensive to start in my mind. He needs to score over 122 consistently to breakeven from the start of the year. That's a big ask, even for someone as good as him. 
The make-up of the rest of the Suns midfield in 2022 is very intriguing. David Swallow is the only other Suns mid who isn't of interest to me. Factor in Hugh Greenwood's debacle delisting and move to the Roos and we have some serious points up for grabs in 2022. 
After back-to-back long-term injuries, Matt Rowell looked a shadow of the player who went at pick 1 in 2020. He appeared to badly lack confidence and was almost completely reliant on tackles and handballs to build his scores. As a result he's priced at 464k which is the equivalent of a 55 average. He is guaranteed to be one of the most highly owned players to start the year but I recommend watching him very closely in the pre-season games. I would like to see much more spread from stoppages from him and an increase in kicking and marking. He won't be near the premium mid that some seem to think he will be if that doesn't improve. The inside midfield role will be there though.
Two players that do have great spread from stoppages are Fiorini and Anderson. Fiorini was outstanding in the back end of the year but clearly stole some chips off Stewy Dew's plate at some point because he definitely isn't a coach favourite. He's probably too risky even though he is a natural fantasy scorer. 
Anderson looks like he should become a fantasy jet at some point. He scored 118 and 120 twice in his first six games to start 2021 but faded as the year wore on to finish with an 81 average. That coincided with 7 games in his first 10 with over 50% CBAs but only 2 games in his next 10 with over 50%. Don't be surprised if he scores 95+ if given a constant run in the middle.
Jack Bowes started the year on fire as a mark-hungry back-pocket but has been flagged for a midfield move this pre-season. If he looks to have moved ahead of any of Rowell, Anderson or Fiorini during the pre-season then he's worth considering as a defender playing in the middle.
Charlie Constable made the move to GC after being delisted by Geelong. Although he's another natural scorer, he's probably not quite cheap enough (514k), given his likely lack of job security. 
Finally, big man Jarrod Witts will return to the Sun's midfield following his ACL. He will also be highly owned to start the season due to his 21% discount. However, I am very sceptical that he will be the fantasy scorer he used to be. ACLs are always tough to return from but if Witts starts the season it will be less than a year since his injury. Throw in his hulking frame and Mabior Chol coming in as a second ruck and I believe there's enough reason to let other people take the risk on him as a mid-pricer.
Buyer beware: Miller, Witts, Fiorini, Constable
Black book: Bowes, Rowell, Anderson
Top centre bounce attendees
Mumford 81%
Hopper 73%
Flynn 58%
Ward 58%
Coniglio 50%
Taranto 49%
Briggs 47%
Kelly 46%
Green 41%
Daniels 25%
De Boer 23%
Good grief GWS have a lot of midfielders. And rucks for that matter. Is there a way 3 rucks and 8 inside midfielders works as a team structure? I doubt it somehow and therein lies the problem. There is a lot of uncertainty coming into this season, especially with Coniglio hopefully returning to full fitness. Let's try to make sense of it.
I see Hopper, Ward and probably Tom Green as pure inside mids. I don't think they do much else that well. I would expect them all to spend a lot of time at stoppages if they're in the team. I like Hopper as a player and think he's worth putting on your watchlist. If he can develop more of an outside game then he could produce a Wines or Neale type of jump in fantasy output. Tom Green is similar in some ways but is obviously earlier in his career. I see at least 10 points of upside on his 72 average from 2021. That's probably not enough to start with him though.
Kelly, Coniglio and Taranto are slightly different to the other three as they have all shown more outside game and also the ability to play in other positions, particularly forward, or on the wing in Kelly's case. Their blend of inside and outside abilities makes them all excellent fantasy players but the Giants stacked midfield makes me nervous about picking all of them as well. 
Kelly has lost his forward status for 2022 so his ownership will be much lower than last year but he may still represent value at his starting price. After a forward role in the first 7 games in 2021 he moved back into the middle in round 8 and averaged 109 points and 63% CBAs thereafter. With his history of 110+ seasons we shouldn't discount him as a potentially underpriced uber-premo but only if you think he will stay as one of the key GWS midfielders this year. Taranto will almost certainly be a top 6 forward but he's priced at 108 and is just too expensive to start with in my mind, especially with Toby Greene missing the start of the year through suspension. Either TT or Coniglio (or both) will likely be called upon to at least partially fill that hole. Taranto playing forward at his price will burn you fast but you might be able to deal with Coniglio doing that. He's the cheapest he's been since the start of 2014, which was his 3rd season! If he is fit and playing at least some time in the midfield then he's the Giants mid who I will consider most strongly.
Finn Callaghan is also worth a quick mention. There is some excitement around the number 3 pick but I don't expect him to be too much of a factor in the midfield this season. Expect a role up forward.
The GWS ruck division is almost as confusing as the midfielders. Mummy has finally retired but the myth that is Braydon Preuss is apparently returning and Kieren Briggs and particularly Matt Flynn showed good signs last season. Preuss is dirt cheap (367k) and if he starts as the number 1 ruck then he has to be a worthy option at R2. I'm expecting Flynn will play as well though, so don't expect more than moderate scores from either of them.
Bottomline: predicting the GWS team is like predicting holding the ball decisions. Pot-luck.
Buyer beware: Taranto, Ward
Black book: Coniglio, Kelly, Green, Hopper, Preuss
Follow DC on Twitter, Hat Chat on Twitter and listen to the podcast.