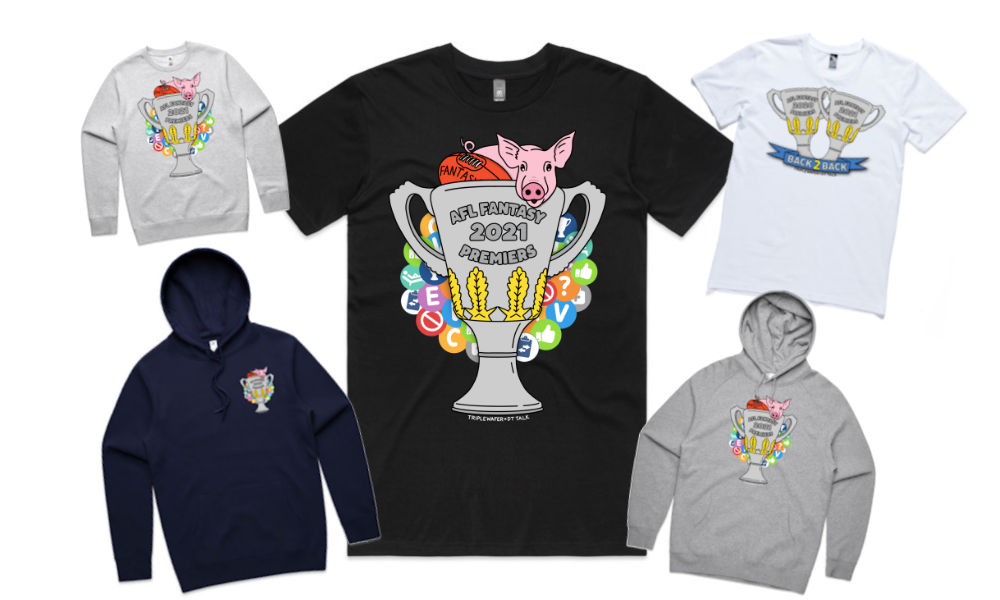 What a season it has been! Congratulations to all premiership coaches and massive thanks to everyone who drops by our site and engages in our content. We have a lot of fun.
We've got a range of t-shirts, hoodies, sweaters and personalised mugs to celebrate your 2021 Fantasy Premiership with. Wear your tee around your mates, always drink out of your mug at work (you can even put your score on it!)… and there is no better thing to be wearing when you rock up to your Draft day than wearing the premiers top to rub it into you league mates.
We even have back-to-back tees! Get around it!